Bradley & Steele win Shootout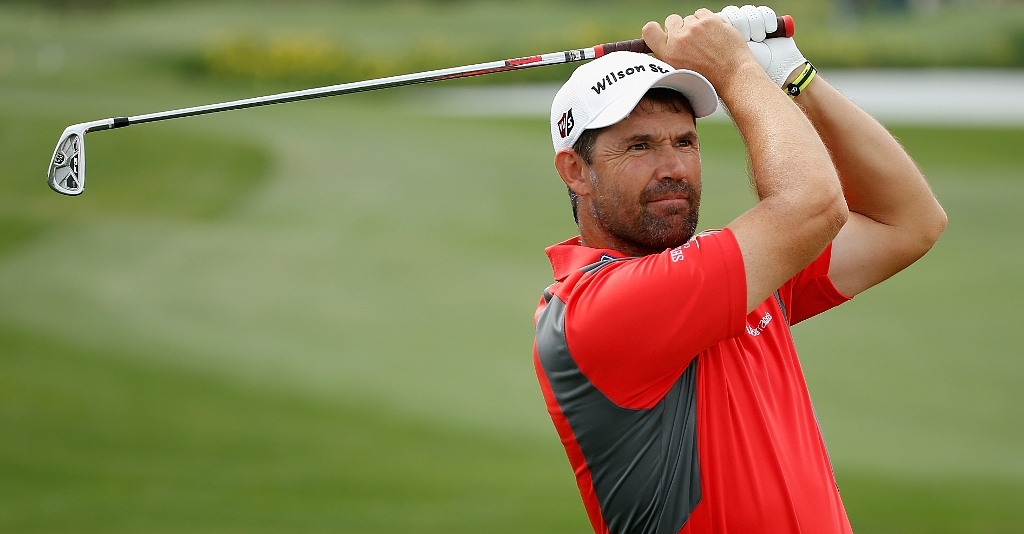 Keegan Bradley and Brendan Steele have became the first US Tour rookies to win the Franklin Templeton Shootout.
PGA Champion Keegan Bradley and fellow American Brendan Steele became the first PGA Tour rookies ever to win Greg Norman's long-running Franklin Templeton Shootout in Naples, Florida on Sunday.
The two rising-stars fired a closing 13-under 59 in Sunday's final round of Texas Scramble to finish the 54-hole tournament with a 32-under 184 that extended their one-shot overnight lead to a three-shot victory over Shootout veteran Mark Calcavecchia of the USA and Nick Price of Zimbabwe, who closed with a 61, and Rory Sabbatini of South Africa and another of this year's exciting band of Tour newcomers, Jhonattan Vegas of Venezuela, who posted a 60.
The key to the Bradley/Steele triumph was a run of seven straight birdies from the sixth holes, followed by an eagle on 14 and another birdie at 15 that left them delighted.
Bradley, nephew of former LPGA legend Pat Bradley, said" "We played well. We got off to a slow start, kind of like we did all three days, but we played this last stretch of holes really well."
Steele added: "We had so much fun that it made it a lot easier for us."
The winning pair said they had been talking about playing in Greg Norman's event since the spring, and said they weren't at the three-format event to "goof off."
After sharing the lead with Champions Tour golfers Mark Calcavecchia and Nick Price following the first round of modified alternate shot, they were one ahead of them after Saturday's better-ball.
Calcavecchia birdied the 18th to give his pairing a 61 that took them into a tie for second at 187 with Sabbatini and Vegas and put them one shot clear of a two-way tie between the all American groups of Charles Howell III and Justin Leonard, and 2009 champions Jerry Kelly and Steve Stricker.
"We didn't hit a lot of good iron shots today," Price said. "We didn't put the ball close enough to the hole. We put a lot of pressure on our putting."
Looking back Steele at his eagle putt from off the green at 14, and his door-slamming 4-footer for birdie at the 15th, Steele said, "That was a bonus."
"They played really well together," said Price, who at 54 is a year older than Bradley (25) and Steele (28) combined.
"They didn't make any mistakes."
Sabbatini and Vegas birdied five of the last seven holes to move clear of the pack and claim a share of second.
"We played great," Sabbatini said. "We had some opportunities out there today and weren't able to capitalize on them. We had a fun time and that's what it's about."
Bradley and Steele had a chance at the tournament record of 34 under, but parred the 16th and 18th and were more than happy to each take away their share of the $750,000 late-season first prize.