Bradley relishing China visit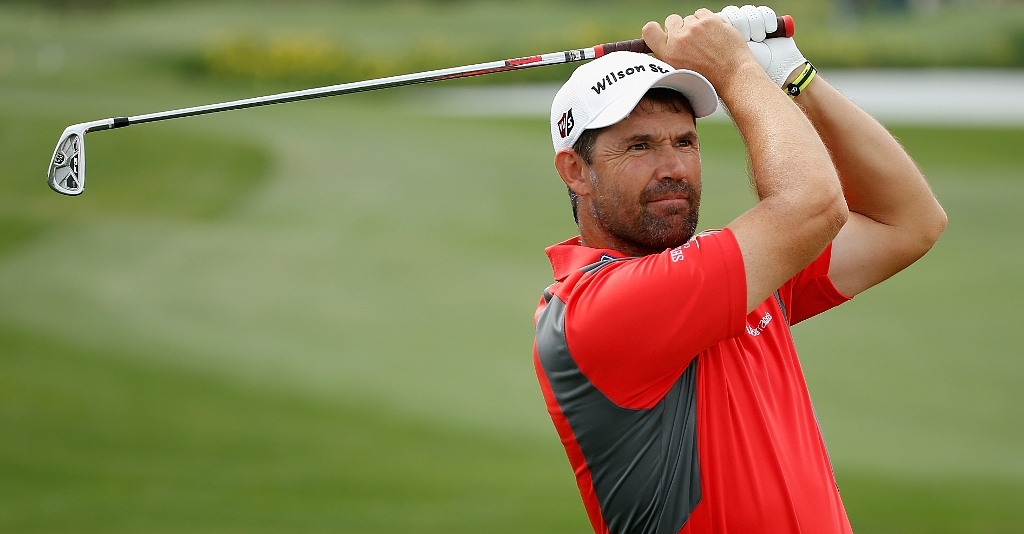 Keegan Bradley, the rookie who upstaged the stars at the PGA Championship, can't wait for the WGC-HSBC Champions.
Keegan Bradley, the rookie who upstaged the stars at the US PGA Championship in Atlanta, can't wait to take his place in Asia's only World Golf Championship event, the WGC-HSBC Champions.
The 25-year-old nephew of LPGA legend Pat Bradley, initially booked his ticket to China when he claimed his maiden PGA Tour victory at the Byron Nelson Championship in May, but he backed that up when he joined the flood of recent first-time Major winners and put his name next to those of Francis Oiumet (1913) and Ben Curtis (2003) as only the third player in the history of golf to win a major in his first attempt.
He earned further glory when he beat the other three major winners this year, Charl Schwartzel, Rory McIlroy and Darren Clarke, in the Grand Slam of Golf in Bermuda.
"I've watched that tournament on TV for as long as it's been there," said Bradley of the HSBC during an interview on Monday.
"I can remember a lot of the holes. It's exciting to think I've qualified to play there. I always think of that 18th hole and the water on the right with the huge red HSBC pyramid floating in the water. That's what comes to mind.
"I remember when Phil slid his wedge right under and then chipped it and made par (in 2009). I remember that. It's a great tournament. It's going to be an honour to go there. It's an exciting thing. For a rookie like me it's a no-brainer. That's one of the highlights of the schedule."
Born and raised in New England, Bradley graduated from St John's University in New York City and worked his way through the Hooters and Nationwide Tours before earning his PGA Tour card for the 2011 season.
His only previous experience of playing in Asia was in 2009 at the Korean Golf Tour's SK Telecom Open at the Sky 72 Golf Club in Incheon. He finished 14th in an event won by Park Sang-Hyun.
"That was fun. I had a buddy who worked over there and he got me a sponsor's invite and I got to go over.
"People were so nice and it was really, really fun so I'm really looking forward to getting back over there.
"My buddy Brendan Steele played over in Europe earlier this year and he loved it. It's a fun thing to be able to go and play over there."
"I think the tournaments over there (Europe and Asia) are first class and it's part of the game now to play worldwide and to get some exposure over there is an exciting thought.
"Everybody's so nice. It seems like golf is a worldwide game so people really can relate and understand what you're going through. It's exciting."
Bradley's eagerness to get to China can be traced back to a more humble upbringing than the name of his illustrious aunt might suggest.
His father Mark was originally a night waterman at the Jackson Hole Golf & Tennis Club in Jackson, Wyoming before returning east to become a golf professional just before Keegan was born.
"Everything for me is a bonus out here. I didn't grow up with a lot so anything that happens out here is a huge bonus. I try to look at it that way. I got nothing to lose, pretty much," said Bradley.
"Dad was a club pro and I'd just travel around with him. I'd get up early and go to work with him and hang out at the course all day.
"Golf was what I always loved and I still love it. I'm lucky to be out here."
Bradley is also lucky that one of the players to take him under his wing this season has been four-time Major champion Phil Mickelson, who is also a two-time winner of the HSBC Champions.
The stories he heard from Mickelson and his other friends on tour just made him even keener to go to China.
"Everyone's got nothing but great things to say. I would be honoured to play. Every single person I've talked to says it's a great experience. They just said China's a really cool place and that the tournament treats you great and cater to whatever the player needs, which is really, really cool," said Bradley, currently the world number 30.
"I've played on a lot of mini Tours and they do just about the opposite of that. When you get out here and get to be treated like this is a pleasure."