BOXALL RECALLS 1991 NIGHTMARE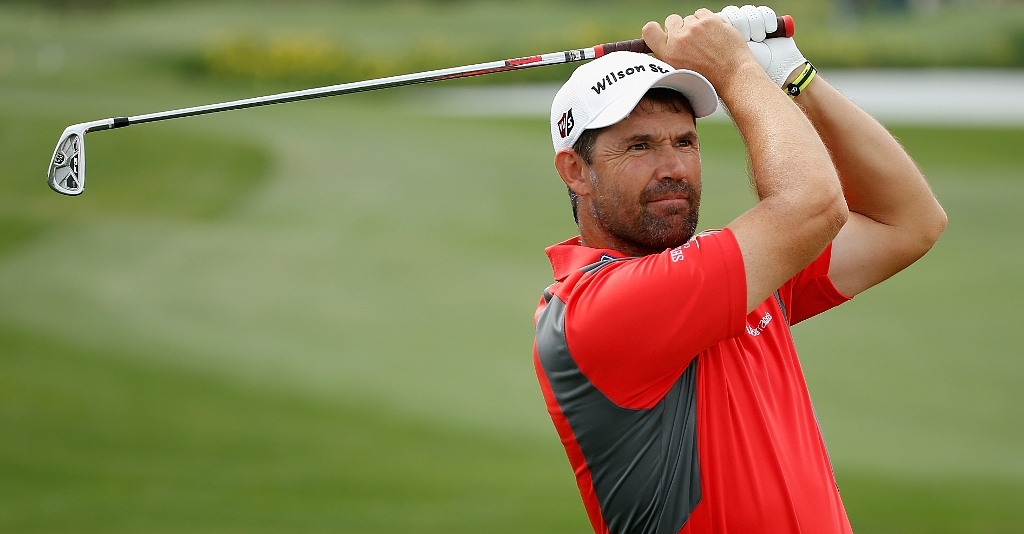 This week's Open will eventually be remembered for who wins it rather than who is injured and misses it.
This week's Open will eventually be remembered for who wins it rather than who is injured and misses it.
Just as the 1991 championship at Royal Birkdale is remembered mostly for Ian Baker-Finch's victory and not the fact that England's Richard Boxall, just two strokes off the lead at halfway, broke his leg in the third round.
Now a television commentator, it was only last year that Boxall saw a replay of the harrowing incident that put him out of golf for the best part of a year.
"It made me feel ill looking at it," says the former Italian Open champion. "What a noise my leg made when it snapped."
Boxall recalls that at the start of Open week 17 years ago he could feel twinges down his left leg.
"I practised with Gary Player and every time I went for something quickly I had pain in my left ankle.
"After the second round I had a funny feeling down my leg and spoke to Chubby Chandler, my manager at the time. He said I was probably just a bit edgy."
He was in the fifth last group off on the Saturday, paired with Colin Montgomerie.
"On the range warming up I couldn't commit to any shot, but I was still able to hit it.
"I said to Monty round about the first tee that something was wrong with leg. But he didn't know what was coming up and not did I.
"Any uphill shots were easy because I was able to take some of my weight off the leg, but downhill ones were bad news. I had two shanks and then then I just couldn't crouch down to look at putts as I normally would.
"On the eighth both of us hit one-iron, but I was a long way behind Monty and he asked if there was something wrong.
"I bogeyed the hole, got to the next tee, took a drink and thought to myself 'I must commit to this next shot'.
"I still didn't know what it was, but it was a bizarre feeling.
"No disrespect to 24-handicappers, but I felt like one. I hit the one-iron again and as I did there was this noise like a sack of potatoes splitting and I screamed and collapsed.
"I'm told the ball flew 240 yards and was right next to Monty's. I was conscious, but didn't know what was going on.
"Everybody around was wide-mouthed, but miraculously there was an orthopaedic surgeon watching and he came on the tee. Then an ambulance arrived and took me away."
On the after-dinner speaking circuit which Boxall has subsequently embarked upon the drama figures large.
"It's amazing what you will do not to play with Monty," he jokes. "Mark James and Howard Clark were on the tee next and an official asked them if they wanted to team up with Monty in a threeball.
"They said 'No'."
Boxall had begun with rounds of 71 and 69. It had the makings of the best weekend of his life.
Instead he goes down as having retired and is listed as having finished 111th, earning £3,000.
He did not play again until the following February and, although keeping his European Tour card for another six years, did not win again.
Boxall is not alone, of course, in suffering Open heartache.
Just five years ago fellow Englishman Mark Roe was in joint fourth place with a round to go just three behind leader Davis Love, but was then told he and playing partner Jesper Parnevik had not exchanged scorecards and were disqualified.
Roe had just equalled the best round of the championship with a 67, but Parnevik had scored 81.
"What can you do?" asked the Sheffield golfer. "I've just played one of the greatest rounds of my life and I can't play tomorrow," said the 40-year-old.
Parnevik added: "It's the dumbest rule I have ever heard of." The rule was later changed.
Two years earlier Ian Woosnam was tied for the lead after an opening birdie to his final round at Royal Lytham. Then his caddie told him there were 15 clubs in his bag, one more than the maximum allowed.
It meant a two-shot penalty and he finished joint third. He also missed out on the Ryder Cup because of the prize money difference.
Terrible moments for Roe and Woosnam, but for physical pain nothing compares to what happened to Boxall – and perhaps Tiger Woods is lucky the same did not happen to him at the US Open last month given that he had two stress fractures in his leg as well as serious knee trouble.