Bowditch and Choi lead at Coolum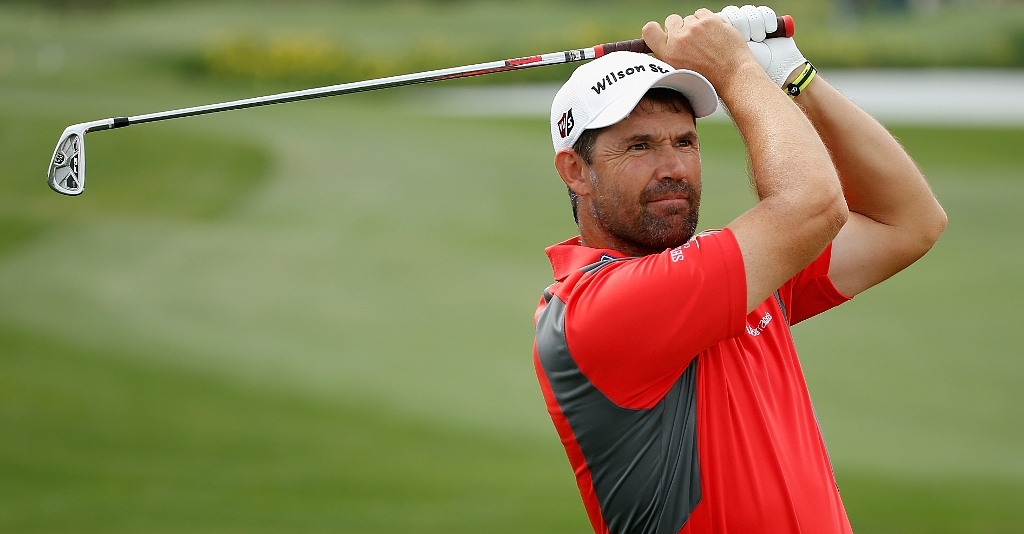 Steven Bowditch and Choi Joon-woo were the Australian PGA's surprise leaders after Thursday's first round.
Australia's Steven Bowditch and Choi Joon-woo of South Korea were the surprise leaders at the Australian PGA Championships after Thursday first round.
Both shot 6-under-par 66s at the Hyatt Regency resort course in Coolum on Queensland's Gold Coast to take a one-stroke lead, but they've got a couple of dangerous US PGA Tour winners on their tails..
Bubba Watson, the big-hitting American who starred in his country's victory over the Internationals in the Presidents Cup in Melbourne last week, is a shot back in a tie at 5-under with Melbourne Cup rival Aaron Baddeley and two fellow Australians Aaron Townsend and Andre Stoltz.
The current Open champion, Darren Clarke of Northern Ireland and American young Rickie Fowler both had up and down first rounds and were in a big group on 3-under 69 alongside three International veterans of the Melbourne battle, Jason Day, currently Australia's fastest rising star. and South Koreans KT Kim and YE Yang.
Clarke, playing the Australian PGA for the first time, said: "I made a couple of silly plays because I don't know the course and that is where it cost me.
"It's is a long way from home and I'm a little bit tired, the jet lag got me, but I'll have a good rest and get ready for tomorrow."
On a day when a host of players including Day threatened to burn up the course, and his fellow Queenslander Adam Scott staged a remarkable recovery to stay in the hunt, it was Choi and Bowditch, first and foremost who best capitalise on the favourable conditions.
Having seen the likes of Clarke and Fraser spend time at the top during the morning and then Watson and Townsend each post their 67s, Choi overtook them all as he went to the turn at two under and picked up an eagle and three birdies coming home.
"I have played this course last year for four rounds so I know it well (and) I'm really enjoying being able to play here again," Choi said.
"This is a very big tournament, there are many good players in the field so it is very competitive out there (and) I have to make sure I don't get too excited in the coming days if I want to keep playing well."
Bowditch made a mixed start with a birdie at the 1st followed quickly by a bogey at the 2nd but he turned at minus two and got to five under with three further birdies before responding to another dropped shot at 16 with successive birdies to finish.
"My putting (and) my short game was pretty scrappy around the greens (but) I hit the ball probably as good as I have hit it for a good six or seven months today, so it could have been better or it could have been worse," Bowditch said.
Day made an stunning start with birdies at five of his first seven holes and after grabbing a sixth at the 9th he was still at minus five at the turn having also bogeyed the 8th, but then on the back nine, he dropped two shots as he completely lost momentum.
Scott, starting on the 10th, had a horror first nine that included a triple bogey, a double bogey and two bogeys that left him at plus five, but the World No 7 burned up the front nine with six birdies in seven holes to the 7th – as he followed his back-nine 40 with a blistering 30 that put him right back in the hunt at 70
Scott's woes stemmed largely from three visits to the water in four holes from the 11th while Clarke got to four under at one point only to make back-to-back bogeys at the 4th and 5th.
TOP 10 LEADERBOARD
66 Choi Joon-woo Kor), Steven Bowditch (Aus)
67 Aaron Townsend (Aus), Bubba Watson (USA), Aaron Baddeley (Aus), Andre Stolz (Aus)
68 Wu Kang chun (Chi). Marcus Fraser (Aus), Josh Geary (Aus), Adam Bland (Aus), Steve Conran (Aus), Leigh McKechnie (Aus), Han Chang-Won (Kor), Kieran Pratt (Aus)