BMW Championship: Inside Track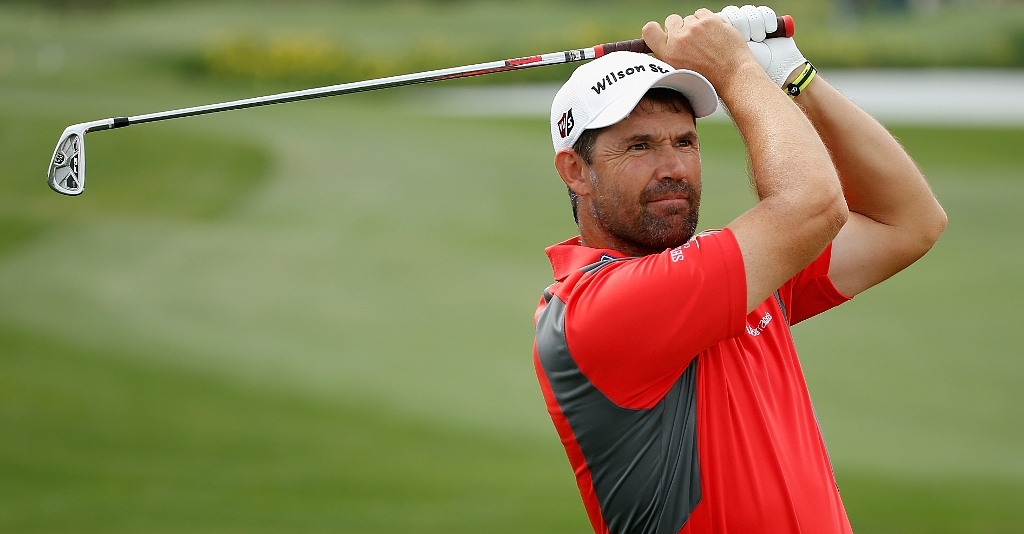 Harry Emanuel with his pre-tournament analysis of the BMW Championship at Cog Hill in Illinois.
BMW Championship
Course: Dubsdread, Course No. 4, Cog Hill Golf & Country Club
Location: Lemont, Illinois
Since: 1991
Yardage: 7,616
Par: 71
Low winning total: 262 Tiger Woods(2007)
Course Record: 63 Jeff Sluman, John Adams, Dudley Hart, Nick Price, Brian Henninger, Stephen Ames, Tiger Woods
Field: 70
Cut: No cut
Tee Off: Thursday BST 16.30
Overview
The BMW Championship is the third event in the FedEx Cup playoffs featuring the top 70 players on the FedEx Cup points list.
The players are not only battling it out for the $1,350,000 first prize this week but also a place in the top 30 on the points list to secure a trip to the Tour Championship in Atlanta in two weeks' time and a chance to win $10,000,000.
Cog Hill Golf and Country Club was home to the Western Open from 1991-2006, sponsored by BMW in 2007 and part of the FedEx Cup playoffs it returns to the playoff rota after a $5,200,000 redevelopment.
Last Time Out
Last year's tournament was held at Bellerive Country Club near St. Louis, where Camilo Villegas won his first PGA Tour title. Villegas opened with a five under par 65 and never relinquished his lead, maintaining a one stroke advantage through the first three rounds before finally grabbing a two stroke win over Dudley Hart.
While Villegas has yet to win in 2009 he has secured a spot on The Presidents Cup International Team. His best finish so far is a tie for third at the Buick Invitational and he also has two other top ten finishes.
Course
The Dubsdread Course at Cog Hill is an old-style tree-lined par 71 golf course with multiple doglegs, large multi-tiered greens, 110 bunkers and six water hazards. In the past it was considered one the easiest golf courses on the PGA Tour and two years ago 55 of the 65 players in the field shot level par or better.
Last year the course was closed and redesigned by Rees Jones. The direction of the holes has not been changed but new tees have increased the yardage by nearly 300 yards and it can play 7,616 yards.
The fairways have been reshaped, the bunkers repositioned and deepened and the greens have been completely redesigned which has considerably increased the challenge of the Dubsdread course.
Fairways
The course is unlikely to play to the maximum 7,616 yards as the organisers will shuffle the tees around and it will play closer to 7,400 yards. It is a long course but the fairways have been reshaped and with deeper bunkers in the landing areas, oak trees lining the fairways, water hazards and creeks it is a test of strategy and accuracy.
The bunkers are deep enough that players may be unable to reach the green with their approach shots and with multiple doglegs requiring players to shape the ball both ways of the tee Cog Hill provides a solid driving test.
Greens
The most notable change to the course has been to the large multi-tiered bentgrass greens. All 18 greens have been remodelled with the SubAir system invented by Augusta National which allows the organisers to control the moisture in the greens and provide fast greens even in wet conditions.
Not only are the greens faster but more slope has been added making them even trickier than before. The greens have been raised and surrounded by deeper bunkers so there is not only a premium on lag putting but also accurate iron play.
They said
"It's a little bit soft right now, but I know they've had a lot of rain. If it firms up, it's going to be a beast. It's going to be somewhat difficult to hit some of these fairways, even though they're pretty generous. But you have to work the ball into them, a lot of shots, and like I said, if you miss some, you can get in some bad spots in these bunkers. And from there it's difficult to not only just hit the green but for sure to get it close. Depending on where the pins are, it's going to be tough to two-putt" – Heath Slocum
"The greens are a lot different. I've heard they raised them up, so that's definitely going to be new. They lengthened it, I've heard, so it's a lot longer. But I guess kind of the same – the course is still on the same track, still kind of the same lines and everything. We're going to have to think our way a little bit more, try and figure out the nuances of the course and the greens and everything. I think we're all treating this like a new course" – Hunter Mahan
Horses for Courses
There are six previous course winners in the field this week – Steve Stricker (1996), Robert Allenby (2000), Jerry Kelly (2002), Tiger Woods (1997, 1999, 2003, and 2007), Stephen Ames (2004) and Jim Furyk (2005).
Tiger Woods in the only four time winner of the event and in ten visits to Cog Hill he has finished inside the top ten eight times and recorded second place finishes in 2005 and 2006.
On his last visit in 2007 Woods shot the course record 63 in the final round to win by two strokes from Aaron Baddeley setting a new tournament record of 22 under par.
Tiger Woods' form on courses redesigned by Rees Jones from 2005 to the present day reads 1-2-4-2-1-1-1-6-1-1-1-1-6-1-2.
Key Holes
On a course where low scoring has been commonplace the key stretch of holes is 8-11 which contain two short par fours and two par fives. In 2007 Tiger Woods was 9 under through these holes alone and any player hoping to win the tournament will have to may hay around the turn.
Weather
Good weather is forecast with sunny skies and light winds predicted until Sunday when there will be a chance of some light showers.
Conclusion
The redevelopment has made the Dubsdread course a solid test of ball striking from tee to green and with faster more undulating greens expect Cog Hill to provide a much greater challenge than in years past.