Blown away by Halifax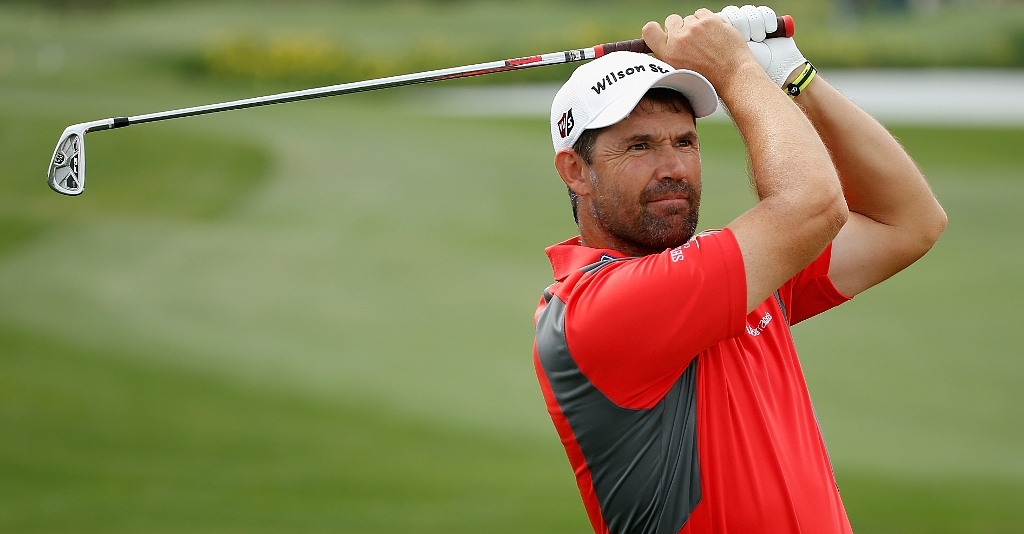 Established in 1895, Halifax Golf Club can rightly be described as a hidden gem. Check our report.
In golf, as in life, there's nothing quite like discovering a hidden gem.
And there's little doubt that Halifax Golf Club in West Yorkshire fits nicely into that category.
Mention the word Halifax and the first point of association may be the stupendously appalling building society ads which have sunk to such depths recently it makes you think the ones with Howard in were quite good.
As for golf in Halifax, the general perception might be that it probably has a course somewhere.
But how about this… Halifax Golf Club was designed by James Braid and later altered by Dr Alistair McKenzie.
And if you're not a golf historian, the legendary Braid won The Open five times between 1901 and 1910 while McKenzie was the designer of Augusta National no less.
With those two giants of the game putting a huge stamp of quality over the place, it's no surprise that the course, which was established in 1895, is regarded as one of the finest moorland courses in the UK.
Boasting some spectacular views across the beautiful Hebble Valley, Halifax GC features an array of excellent holes and the 17th, as we found out, is something else!
Amazingly, green fees start at £10 and never climb over £20 (weekend high-season) so in these financially difficult times it's an incredibly cheap way to get a round in at a course steeped in so much history.
Golf365 feature writer Matt Cooper, Sky Bet golf odds compiler John Rhodes and myself (Dave Tindall) visited Halifax for the first time on Tuesday, September 14 and I'm writing the exact date so you can check back at newspaper reports which show that there really were 50mph winds that day and we weren't making it up.
Given the conditions and the fact that we were hugely impressed by the course, no wonder a windswept John suggested that "Blown away by Halifax" would make an ideal headline.
Here's the story of our rounds:
Dave Tindall (handicap 22):
Coincidence had brought me to Halifax. As a dragged along husband on a baby class's mums night out I was hoping for an ice-breaker and lo and behold one of the other dads, Dave Delaney, revealed he was the golf professional at Halifax.
There was never any fear that I might have to be polite about Dave's course as I'm a big fan of old layouts and the Braid/McKenzie connection suggested this would be real treat.
I wasn't disappointed.
Although just 5,740 yards off the yellows, the course felt more like 7,740 over the into-the-wind and uphill early holes. I'm not a good golfer and I struggled but with so many fantastic views to gawp at I was thoroughly enjoying myself.
Yes, the wind made it a brutal test at times and our round was played to the soundtrack of golf bags crashing over – often on my downswing.
I finally got my stableford score ticking over thanks to some solid driving and I had a great chance to birdie the 15th after a massively wind-assisted drive. But, with the wind not my friend this time, my two-and-a-half footer blew across the hole and it was just a par. What mother nature giveth with one hand, she taketh with the other.
With the prone-to-exaggeration John now estimating that we were playing into 100mph winds he claimed it was impossible to hit the dramatic downhill 163-yard par three 17th – even with driver.
A confused and philosophically defeated Matt duffed one 15 yards and then I flew the green by about 30 feet with my driver. For a split second I even felt a bit smug before realising you shouldn't really boast too much about clearing the green on a par three with a driver.
My score wasn't great, I lost numerous balls in the unforgiving and tangly rough and frequently had to putt with a wobbling Srixon in a hurricane wind.
But I had an absolute blast.
With so many challenging holes, the chance to hit so many different shots into superbly conditioned greens and views which constantly dazzle, a visit to Halifax GC is a great day out.
Put it on your list now!
John Rhodes (handicap 11):
After being kindly invited along by Dave, my research on the Halifax course showed me a layout designed by Braid/McKenzie and one high up in the hills of Yorkshire, so secretly I was praying for no wind and no rain.
After picking Dave up in Leeds, we got to the course at 10am to find, yes you've guessed it, a howling gale and pouring rain!
As we entered the Pro shop, my bag got blown down outside and that was going to be the story of the day!
We trudged to the first tee thinking to ourselves we must be mad for going out in what one member would later describe as "the windiest day of the year" but after a nice par-par start I thought to myself I might be able to get this around quite unscathed.
Little did I know, as we climbed higher and higher, the wind was going to pick up to 50mph and the course started to border on the unplayable.
The rain ceased and the sun came out, but the wind got stronger and my game got worse.
The 4th hole saw my shot of the round, an arcing draw with a 3 wood from 221 with the ball above my feet, uphill to a narrow thin green to 25 feet. I duly three putted and barely scored for the rest of the front nine.
The back nine was more downwind that the opening nine, and I remember Dave (Delaney), the head pro, saying the inward half was a lot easier.
There are two par 5s on the back nine and and for my second shots I was left with a 7 iron to the 13th green and just a wedge to 15 after monster wind-aided drives.
But the story of my day was short game or the lack of it. I walked off both holes with bogey sixes although with balls oscillating on the greens at least I had an excuse!
The signature hole of the course is the 163-yard par 3 17th where we were faced with a severe drop of over 100 feet but into the teeth of the wind, right to left.
I sweetly struck a utility wood to 30 feet and walked off with my first par in what felt like three hours. A definite highlight of the day!
I finished the round lipping out for birdie on the last from 15 feet, so with a par-par start and a par-par finish, it's a shame the middle 14 holes got in the way!
Halifax Golf course is a beautifully designed track and one I would love to play again in calm conditions but I have to say that the harsh weather didn't distract from my day out in the slightest.
Matt Cooper (handicap 13):
My drive to Halifax wasn't the best: three hours of hell on the motorway involing at least four crashes (other cars, not mine) and a journey over the top of the M62 that was more like whitewater rafting than driving.
If the rain I drove through was anywhere near Halifax, I thought, this effort will be a waste of time and effort.
I was wrong on two counts.
Firstly, as I arrived at the clubhouse, the clouds parted and the sun broke through, it was as if God was finally agreeing with Yorkshiremen that their county was his.
Then the course itself lived up to the