Blanks holds off chasing pack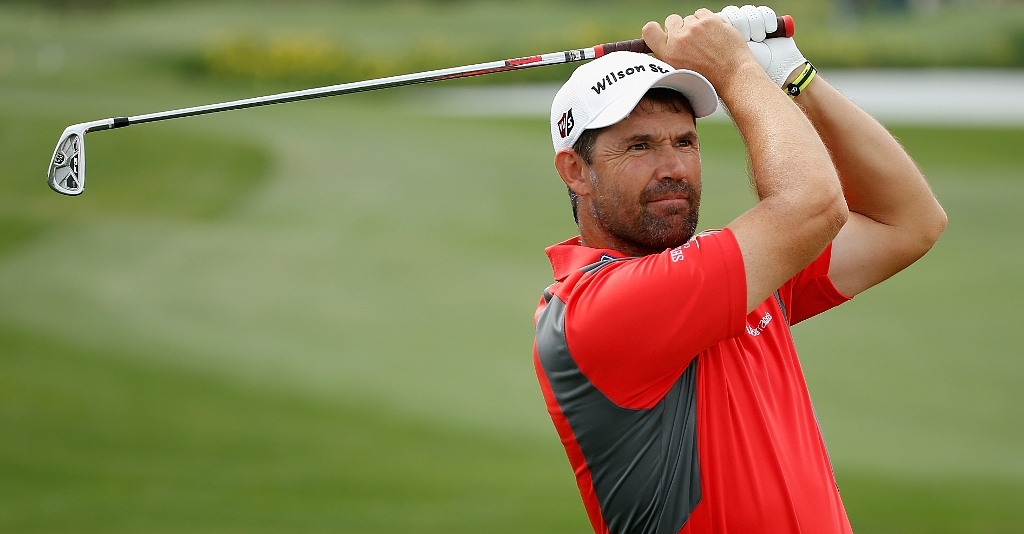 Kris Blanks has marched into the first round lead for the 2nd time in his last three starts, this time at the RBC Canadian Open.
Kris Blanks has marched into the first round lead for the second time in his last three starts, this time at the RBC Canadian Open in Vancouver, where he fired a three-under 67.
Blanks also found himself topping the leaderboard after the first day at the John Deere Classic two weeks ago and, before that, at the Puerto Rico Open last year, but the 38-year-old journeyman golfer has so far been unable to make anything of these fast starts.
Shoehorned into the lead with the help of an eagle at the par five seventh at Vancouver's picturesque Shaughnessy Golf and Country Club on Thursday, Blanks went on to edge out by just one shot a chasing pack of 11 players that included big South African Ernie Els (68) and Matt McQuillian, who, along with former Masters champion, Mike Wier, are among the 17 Canadians in the field bidding to become the first home grown winner of the national championship since Pat Fletcher in 1954.
"Yes, it was that way, the same way, at John Deere … so I will kind of draw on some of the stuff that happened in the following rounds after that," Blanks told the media when his previous falls from grace were questioned.
"In any case, it's a little different this week.I don't necessarily feel like I've got to shoot six-or-seven under tomorrow like I did at John Deere.
"I'm just going to try to stick to my game plan, get a good night's sleep and get after it tomorrow."
Getting to nod off, however, may not have been all that easy. Not with a second chasing pack spearheaded by American young guns Rickie Fowler and Anthony Kim lurking just two shots back.
American Sean O'Hair looked to be heading for the first round lead when he was four-under and a shot in front with four holes to play, but bogies on three of those final holes dropped him back into the group on 69.
As it did on the last occasion in 2005 when the Canadian Open was staged at Shaughnesseys, the tree-lined, par 70 layout bared its teeth and may once more earn a rating for being one of the toughest US PGA Tour courses outside of the majors
"Obviously I am very pleased with my round; this is a very tough golf course," Els said afterwards. "All and all just a solid round of golf.
"This golf course is very much like a US Open track. It's Canada's national open and this is the way national opens should be played. They should be played as tough as possible."
After missing the cut at the British Open as Els did, Donald looked as if he had brought that awful form to Canada as well.
Teeing off from the 10th, the English World No 1 got his round off to a horrendous start with double-bogeys on two of his opening four holes.
But he picked himself up, shook himself off and collected back-to-back birdies at the 14th and 15th holes to get back on track.
And then, as if to show the Canadians he really can play, he posted three more birdies at 5, 6 and 7 to finish with a respectable level par 70 alongside colourful, charismatic John Daly.
Masters champion Charl Schwartzel also got away to a shaky start, in his case on the front nine, and reached the turn at three-over, but like Donald, he pulled up his socks, got down to playing some flawless back nine golf and with the help of a brace of birdies was able to open with a 71.
Jose Maria Olazabal's first visit to the Canadian Open will not be a very memorable one if he carries on the way he started.
The Ryder Cup captain of Europe battled to a four-over 74 alongside local favourite Mike Weir, defending champion Carl Pettersson of Sweden and two-time Canadian champion Jim Furyk.
TOP 10 LEADERBOARD
67 Kris Blanks (US)
68 Brett Quigley (US)68, Ernie Els (RSA), Bill Lunde (US), Kevin Kisner (US), Matt McQuillan (Can), Woody Austin (US), Bo Van Pelt (US), Paul Goydos (US), Jimmy Walker (US), Ben Martin (US), Aron Price (Australia) 68