Blake leads coming in from the cold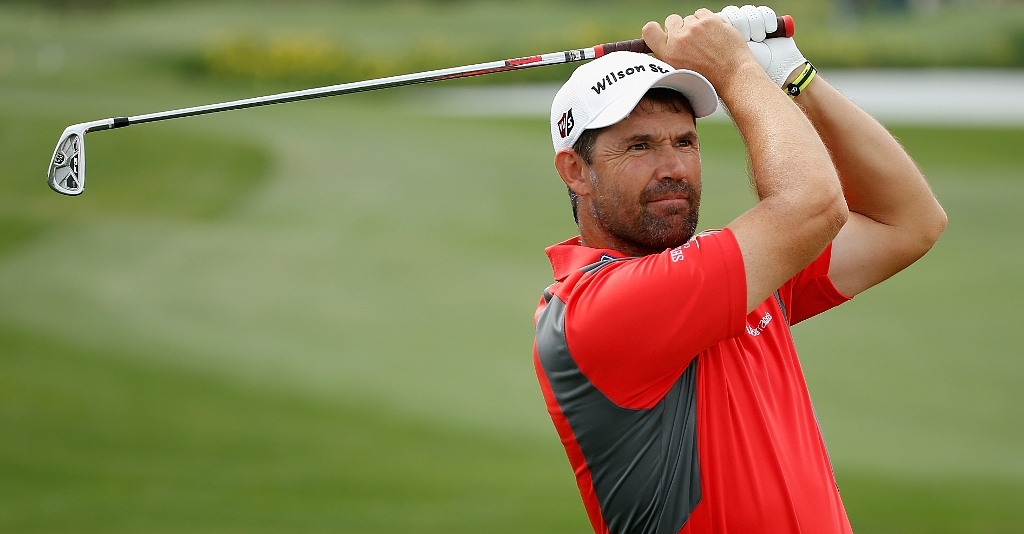 Jay Don Blake came in from the cold to grab the 1st round lead in his Champions Tour debut at the Allainz Championship.
Jay Don Blake came in from the cold to grab the first round lead in his Champions Tour debut at the Allainz Championship on Friday.
He has been remodelling his house in St George, Utah, and it has been too icy to get in any practice so he was delighted with his opening 8-under 64 and the one-stroke lead it has given him over second-placed Tom Lehman in the Tour's first full-field event of the 2011 season..
"I'm still trying to knock the icicles off my body from living in Utah," said Blake. "It's been crazy with how bad the weather's been."
Golf being golf, Blake was much hotter, in fact, than the weather he has come out of in shooting eight birdies in a bogey-free round on the Old Course at Broken Sound.
"I felt I kept my composure out there and executed the shots I needed to," said Blake who has called in his wife Marci to carry his bag.
"You have to make some putts to shoot a round of 64 and I felt like I putted really well."
Lehman was also happy with his 65, especially as it came in the wake of the weather-disrupted Waste Management Phoenix Open, where he had to play a Marathon 54 holes in 29 hours.
"Today I had a bogey-free round – pretty stress-free," Lehman said.
"There were a lot of good scores. The greens were perfect. The wind wasn't too strong. So if you hit good shots and a few good putts, you could definitely have a good round of golf.
Lehman, a former Open Champion and US Ryder Cup captain, was in position to tie Blake with a birdie on the par-5 18th, but his chip sailed 9 feet past the pin and he then missed the return putt and had to settle for a par.
"It was just disappointing to not make a four with such a good tee shot," he said. "Chip on 18 didn't come off the club face like I expected it to. It was disappointing."
Scott Simpson, Peter Senior, Tom Jenkins and Jeff Sluman were tied for third at 6 under while defending champion Bernhard Langer shot a 68 to tie for 14th with seven others The German, star of the Champions Tour last year, had five birdies to offset a bogey on the par-4 fourth.
Olin Browne secured the third hole-in-one in Allianz Championship history, after hitting a 6-iron on the 176-yard eighth. He finished with a 69.
FOOTNOTE: Jim Colbert, the winner of 20 senior titles and the 1995 and 1996 Player of the Year, became the ninth player in Champions Tour history to make his 500th start when he teed off at Broken Sound on Friday.
"I feel like I have more game now than I had the last few years," said Colbert, who shot a 75. "It's my hobby. I don't do anything else. And I feel like I'm still working at it."