Bjorn says don't write him off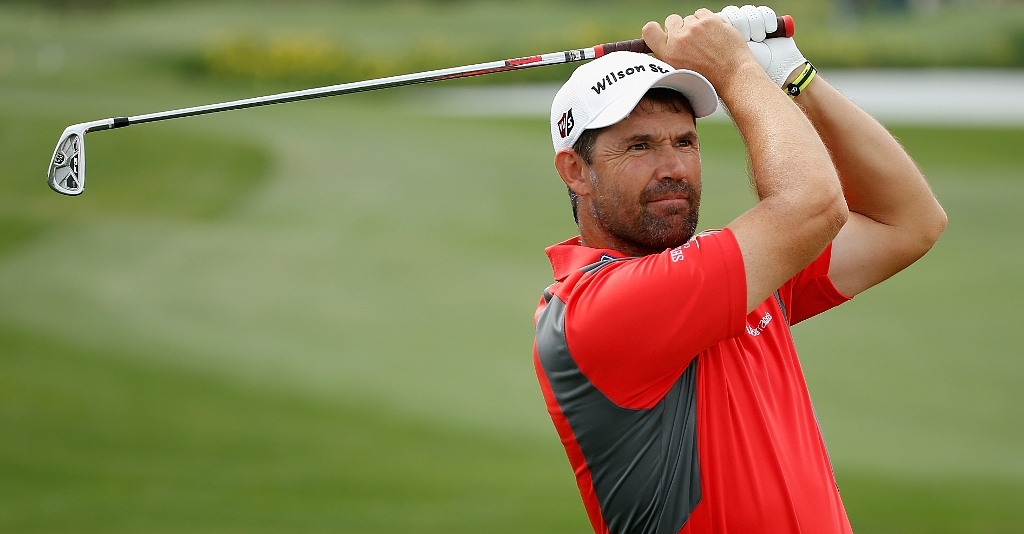 Thomas Bjorn, the joint first round leader at Sandwich, doesn't believe his chances of winning a major are over.
Thomas Bjorn, the joint first round leader at Sandwich, doesn't believe his chances of winning a major are over.
There is still "something left" in him, he insisted after taking a share of the first round lead at the 140th Open Championship in Sandwich on Thursday.
The 40-year-old Dane proved he is not the spent force he had seemed to be at this time last year, as he came out and shot a five-under 65 on a relatively good Thursday at unforgiving Royal St George's to take a share of the first-round lead with 20-year-old English amateur Tom Lewis.
And this after birdying the fateful 16th where he famously imploded and threw away a three shot lead and victory on the last occasion the Open was played here in Sandwich eight years ago.
His opening 65 was his lowest round in 14 Open appearances by three shots, and was two better than anyone managed during the whole of a championship eventually won by Ben Curtis in the only score to break par.
"I've always promised myself I'll keep going and keep going," said Bjorn.
"People can do whatever they want, write you off, but when you live in a career that's there ahead of you, you try and make the best of every single day. And that's what I've done.
"I don't at the moment play the golf that I used to, but I did today. That's down to a lot of issues, I think; losing the golf swing over a couple of seasons where I found golf extremely difficult, where when you were younger, you would probably have re-found it a little easier.
"There are a lot of issues that go on with what happens in a golf career. But I look ahead and I always look ahead. I'm 40 years old, and there might just be a little bit more in me."
Another golden oldie, Spanish veteran Miguel Angel Jimenez, seized a share of second place on first day of surprises when most of the hot favourites were not among the 35 players who broke par, including recently US Open winner Roy McIlroy and World No 1 Luke Donald, who both shot 71s.
Jimenez is six years older than Bjorn, but offers plenty of hope to the "younger" generation – eleven of his 18 European Tour titles and three of his four Ryder Cup appearances have all come after he turned 40.
Jimenez, who led the Open after a first-round 64 at Turnberry in 2009, was pleased to strike a blow for the older generation.
"Here in the majors and especially at The Open is when you can mix it because it's a fair tournament," said Jimenez, whose 66 left him in a tie for third with two Americans, Lucas Glover and Webb Simpson.
"It doesn't matter what your age is. On this links, any age can be around the leaderboard because experience, timing and patience is something that age gives to you."