Bjorn makes it two in a row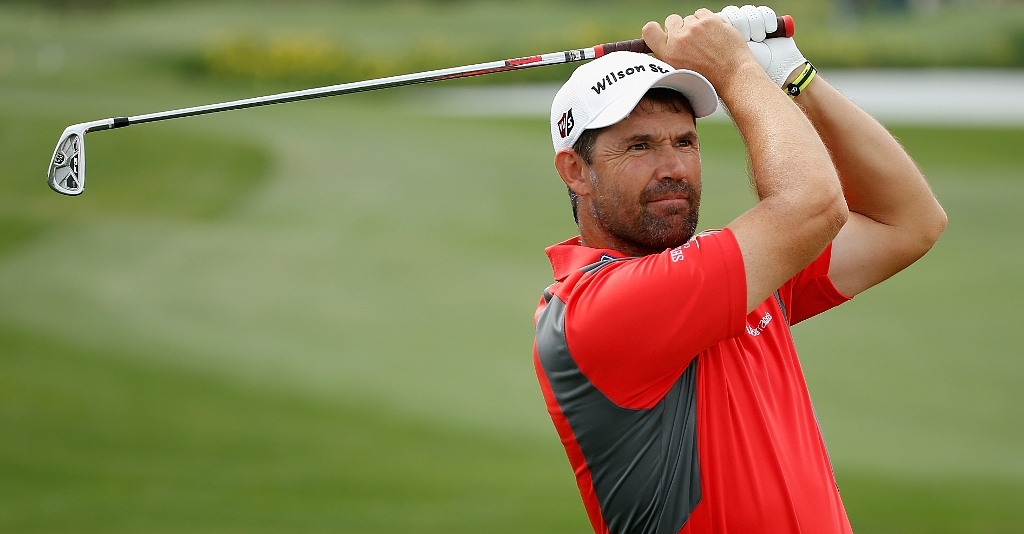 Thomas Bjorn fired a superb nine-under-par 62 to claim a four-stroke victory over Martin Kaymer in Switzerland on Sunday.
Thomas Bjorn fired a superb nine-under-par 62 to claim a four-stroke victory over Martin Kaymer in Switzerland on Sunday.
Only seven days after winning the Johnnie Walker Championship at Gleneagles, Bjorn has triumphed at Crans-sur-Sierre to claim the Omega European Masters.
It's the Dane's 13th European Tour victory and his third of the year.
It was always going to take something special to edge out the likes of Kaymer, Lee Westwood and Rory McIlroy, and his final-round 62 was just that, matching the lowest ever round of his entire career on the European Tour .
The 40-year-old started the day three shots behind, just as he did last week in Scotland, and ended it four strokes clear thanks to a remarkable late-round charge, playing the last five holes in five under par. Birdies on 17 and 18 after an eagle and a birdie on 14 and 15 put the result beyond any doubt.
Kaymer had the opportunity to go two shots clear on the 14th, but missed a short two-foot putt for birdie, and Bjorn promptly made him pay for that error.
"The way I finished was special and it's been an amazing two weeks," said Bjorn.
"I started hitting my wedges so well last week and kept it going.
"At the end you think nothing can go wrong. Golf seems easy sometimes and you have to remember that when you are not playing well."
It's been a big year for Bjorn. Not only has he picked up three victories, but his return to Royal St. George's for this year's Open was an emotional one, as he looked to erase the demons that had plagued him following his dramatic collapse back in 2003 at the very same event and venue.
He may not have won the event, but his fourth place finish spoke volumes about his character.
With this latest win, Bjorn finds himself back in the world's top 30, and ahead in the Ryder Cup race that started this week.
As chairman of the players' committee he has been touted as a future Ryder Cup captain, and as for possibly making a return as a player next year, he said: "There's a long, long way to go and with the talent we have it's going to take a few more of these weeks."
Tee times were brought forward on Sunday because of the threat of storms, meaning all the leaders were trading blows concurrently throughout the relatively short day's play.
Kaymer seemed to be grabbing the early initiative with two birdies and two eagles in his first eight holes, but once the clouds and rain arrived his game seemed to leave him, and his ten succussive pars heading to the close did not prove nearly enough to challenge the eventual winner.
It's a testament to how well Bjorn played, however, that even a 65 from the German didn't really get him close.
Kaymer's second place finish was good enough to lift him back to third in the world, though that may change depending on how certain players finish in Boston on Monday.
US Open champion Rory McIlroy finished joint third alongside South African Jaco van Zyl and overnight leader Jamie Donaldson.
The Northern Irishman's final-round 68 was solid, but not nearly enough to realistically challenge for the title.
"It was a bittersweet week," he said.
"Coming back off the injury I didn't know what to expect. To get myself into contention was great and the arm felt 100% healthy, which is a huge positive.
"Even if I had played well I don't know if I would have been able to catch Thomas."
Westwood, meanwhile, shot a relatively disappointing 70 to finish in sixth place.
Fellow Englishman Nick Dougherty, who ended his miserable run of missed cuts this week after an opening round 63 sent him on his way, eventually finished down in 45th place. Each one of his next three rounds ended up over par, meaning he still has a lot of work ahead of him.