Bjorn firmly behind Montgomerie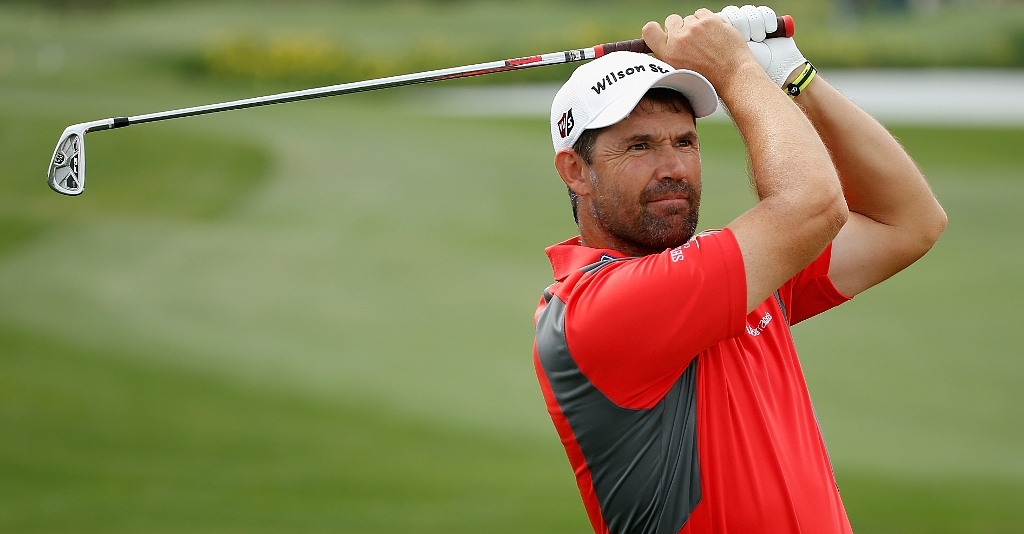 Thomas Bjorn is strongly convinced that Colin Montgomerie will leave no stoned unturned in his pursuit of the Ryder Cup.
Thomas Bjorn has told Sky Sports that Europe will have a team behind the scenes as well as on the course at October's Ryder Cup battle.
This after predicting that captain Colin Montgomerie will lean heavily on himself and his fellow vice-captains Darren Clarke and Paul McGinley, both before and during the event.
Bjorn was chosen by Montgomerie as one of three vice-captains, and the Scot insists that he and his vice captains will be operating as a team at Celtic Manor.
Bjorn has been a vice-captain before, assisting Bernhard Langer at Oakland Hills in Detroit in 2004, but he feels he will be much more involved this time around.
The 39-year-old is looking forward to getting to Wales and helping out, and says that he knows he will be asked for more help by Montgomerie this time around.
The Dane has also had experience of captaincy after leading Europe in the Vivendi Trophy, and now the big test is coming up he is relishing it.
"I certainly know what I'll be getting into this time," Bjorn said.
"You've got a role to play during the week in making the big decisions.
"I think working under Bernhard was a great feeling, but he was a man who was very much set in his mind and knew what he wanted to do and how he wanted to play it.
"I think Monty will bring more of a team feeling maybe to the captaincy; he will be relying very much on the experience that we have in making his decisions so I'm looking forward to it.
"Even though I was involved a lot in Detroit I will be even more involved this time in making the decisions and feeding the information back to the captain."
Having been the first Dane to play in the Ryder Cup, when he helped secure two European victories, Bjorn can also empathise with the players who will be at Celtic Manor.
Settling players down off the course will be just as important a job as selecting pairings and playing orders, a task Bjorn is more than ready for.
"Having the experience of knowing what to do when you get there, it'll be easier to look out for the right things and what the players are going through.
"There are always one or two who are on edge when they get there and that will be Monty's biggest job for the week, with the three of us, to get them in the right frame of mind so they can perform to the highest level."
Bjorn is confident that it will not be a case of 'too many cooks', with Montgomerie well aware that he has the final say in all decisions.
"He will discuss it with us, I'm quite sure that he'll discuss it with us, but one thing we never forget is that he's the captain and he's got to make all the decisions and make the final decision.
"He'll discuss it with us, and knowing the way Monty works he will discuss as much as he can with everybody around but he has to make the decisions and go with what he feels is right."
Europe go into the encounter as favourites, and Bjorn says that even if they do not regain the trophy, it will not be due to a lack of preparation on Montgomerie's behalf.
"I think he knows what he has to do, my feeling of him is he's very well on top of how everyone's playing, how everyone's performing and what they are capable of delivering for the team.
"We announced Monty as captain because we thought he was the right man for the job and he's a guy who leaves no stone unturned in what he does, down to the very last detail, to make sure he does what he feels is right for the team."