Bjorn: Clarke has boosted over 40s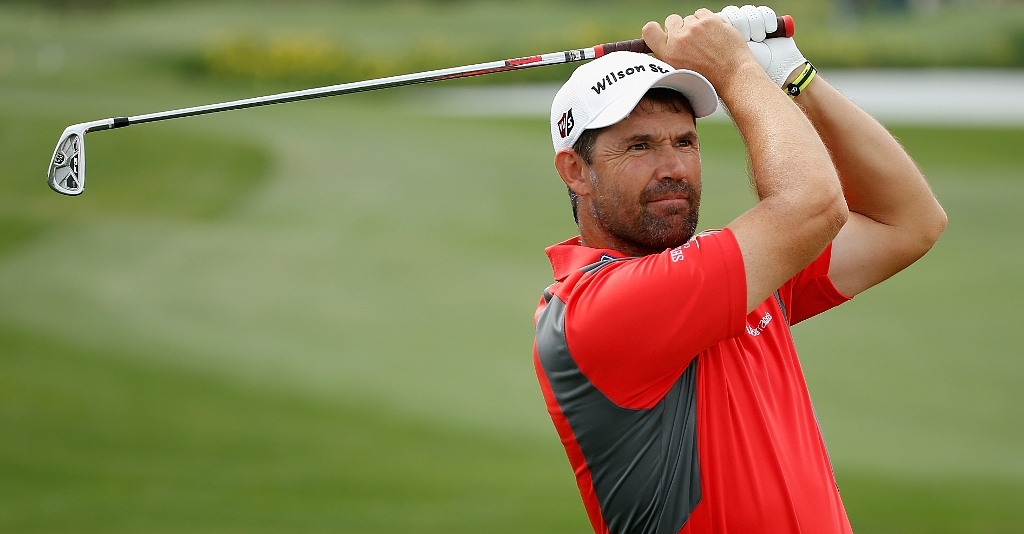 Thomas Bjorn believes Darren Clarke's Open win has given renewed hope to the game's written-off forty somethings.
Denmark's Thomas Bjorn, one of the front runners at the 140th Open from the word go, believes Darren Clarke's triumph at Royal St George's on Sunday has given renewed hope to the game's forty somethings who too often are looked upon as being over the hill.
Clarke, at the age of 42, became the oldest winner of the Claret Jug since 1967 when he secured his first major crown with his his three-shot victory at Sandwich in Kent on Sunday.
The Northern Irishman won the Open at the 20th attempt, his win coming just a month after compatriot Rory McIlroy became the youngest US Open winner since 1933.
Only a couple of weeks ago former Ryder Cup captain and eight-time European Order of Merit winner Colin Montgomerie had suggested that players who had not won a major by the time they reached 40 had an increasingly diminishing chance of doing so.
However, Bjorn, whose return to Sandwich eight years after he threw away the chance to win on the final few holes, believes Clarke proved to all the veterans on the circuit that anything is possible.
"I think the leaderboard has shown this week that there is no substitute for experience," said the 40-year-old, who famously blew a three-shot lead with four holes to play on the same course in 2003.
"You have to keep believing that whatever age you get to there is always a chance.
"The only thing that can hold you back is when the body gives up."
Bjorn struck an early blow for the over-40s with an opening round of 65 which gave him the joint lead with 20-year-old amateur Tom Lewis.
But while the youngster faded over the next three days, eventually finishing joint 30th on nine-over, Bjorn hung in there until the end.
Scores of 72 and 71 on Friday and Saturday dented his challenge but he still began the last day just three shots behind Clarke, eventually finishing four shots adrift of the Northern Irishman in fourth on one-under.
"For anyone to win their first major championship it is a great thing, but for Darren it is something he has dreamt of this all his life and it is brilliant to see him finally succeed, It was so well deserved," added Bjorn, who only got a late shot at the title because Vijay Singh's had to withdraw because of an injury.
"I played well and did most things right and I am delighted with my week as a whole because it gives me a confidence boost going forward.
"I love this tournament, I absolutely think it is the best in the world to play and every time you get a chance to get into it you get an extra kick.
"I enjoyed every minute of it and that gives me a lot of positive things going forward.
"You want to go better, but that was not to be and any time you finish top 10 in a major you have done well."
Bjorn insisted he viewed the week as a positive in terms of his future, rather than an exercise in exorcising his demons on the Sandwich links.
"People want to me say I have put a lot of things behind me after the week, but I don't live in the past," he added.
"I didn't think about what happened eight years, ago, I thought about the week and what was ahead of me and I will keep doing that.
"I strongly believe that is the way to play the game, if you live in the past you have no chance."