Bjorn backs Euro talent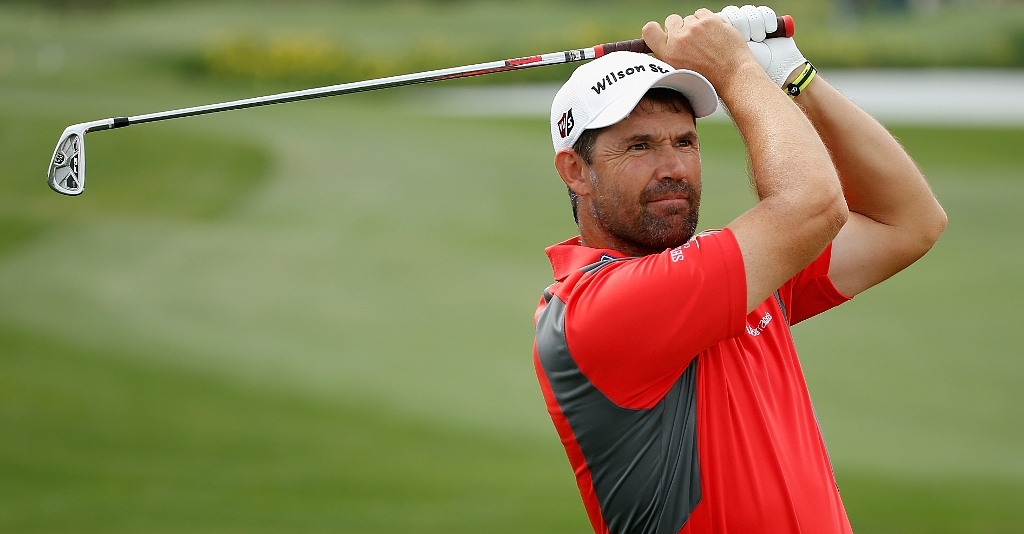 Thomas Bjorn feels that all the members of his Europe side at the Vivendi Trophy are capable of making the Ryder Cup.
Thomas Bjorn believes that every member of Continental Europe side is capable of making the Ryder Cup team next year – despite their crushing defeat in the Vivendi Trophy.
He also left nobody in any doubt about his view on the "daft" suggestion put to him during the Vivendi Trophy in Paris that Europe v America could maybe become Britain and Ireland v America again.
That is how the Ryder Cup was until 1979, but Bjorn asked reporters: "You think it's a good idea?
"On TV a guy said that to me. Well, I would not like to see a Ryder Cup team without Sergio (Garcia) or Henrik (Stenson) in it.
"There's a lot of talent on our side as well – they just didn't get it done this week. There's nobody on my team that can't be in the next Ryder Cup team.
"I think I had eight guys right up there in the world rankings."
Eight indeed were in the world's top 50 and that becomes 10 when you add the absent Garcia and the injured Martin Kaymer.
Britain and Ireland currently have nine in the top 50 – but only four of them were at St-Nom la Breteche – and they still delivered a thrashing.
Bjorn also gave Ryder Cup captain Colin Montgomerie plenty of food for thought with some other comments – ranging from how many times his players ate breakfast before playing to the times they like to eat dinner.
The Dane thought some of his players were unsettled before the start on Thursday morning by having to arrive for an opening ceremony and then hang around for hours to tee off.
At least that is not a problem at the Ryder Cup because the ceremony is the day before the match – but there could well be delays because of weather and how players cope with that may be important.
As for dinner, Bjorn commented: "I've got some of the younger Swedish guys this week that want to eat at six at night and somebody (Miguel Angel Jimenez) that wants to eat at 9.30.
"How do you get team meals together? You have to mix that throughout the week, but it's a difficult balance.
"Miguel can't play the next day if he eats at six – but that's the way it is.
"Those are little things that go into it. We've got different cultures, but they've got to learn to deal with these things being part of something bigger."
By that Bjorn meant the Ryder Cup, of course, and he is recommending that his players practise and eat with leading Britain and Ireland players more in the coming months so they can fit more easily into things during the week of the Ryder Cup match at Celtic Manor.