Bjorn and Del Moral share lead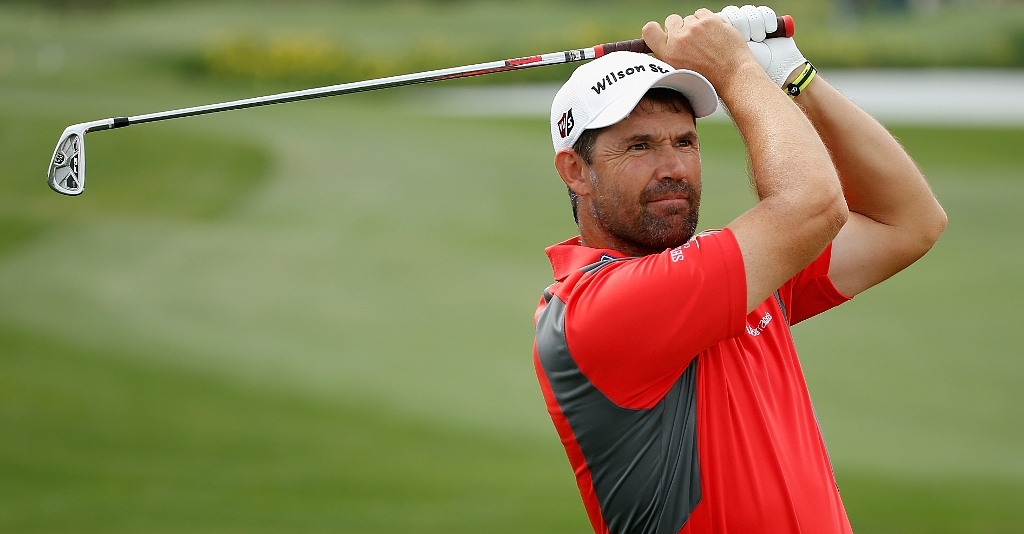 Dane Thomas Bjorn and little-known Spaniard Carlos Del Moral share the 2nd round lead at the Estoril Open de Portugal.
Danish veteran Thomas Bjorn and little-known Spanish young gun Carlos Del Moral shared the second round lead at the Estoril Open de Portugal after each posted 65s on Thursday.
The pair finished the day at 12 under, but Björn could have lead on his own after posting eight birdies as he charged to a 13-under total with a hole to play at the Penha Longa Golf Club
But he bogeyed the par five last after driving into the trees on the right of the fairway, finding the rough with his approach, over-flying the green with his wedge and then missing an eight foot putt that could have given him an up and down par.
The 24-year-old Del Moral, who, meanwhile, had put himself on top of the leaderboard by roaring home with a dazzling back-nine 31, told the media that he was convinced that a new get-fit regime was behind his sudden emergence as a possible winner
"I've started working a lot more on my fitness levels away from the course. I've started training hard, because that's what all the top players do," said Del Moral who is looking for a first European victory.
"I feel much better out on the course now. It's had an effect much sooner than I'd thought, but I'm very happy. Hopefully it can continue having the same effect for the next two days and the rest of the season.
"I'm going to go for a run on the beach this afternoon, and hopefully I'll lose a few more pounds and go even lower tomorrow!"
Three players share third place with 10-under halfway totals, Ireland's overnight leader Damien McGrane and Englishmen Steve Webster and Robert Rock.
Webster's last European Tour title was won at the 2007 Portugal Masters and things haven't gone to well for a while now.
"I've not played brilliantly this year so far, but I've brought a new putter with me this week and I seem to have found something with my putting stroke," said Webster.
"So it was nice to make a few 20 footers for a change, instead of just hitting it close all the time. Six birdies today tells its own story."
McGrane had looked on track to take the lead for the second day running when he went to 11 under with six holes to play.
But then he ran into trouble when an off-line approach at the 4th (his 13th hole) finished on the root of a tree and was instrumental in the double bogey six that followed.
A birdie at the last, however, repaired some of the damage and keeps him in the hunt
Luke Goddard, the surprise package who shared the first round lead with McGrane, might not be so lucky. He had an unhappy afternoon, a 73 sending him into a free-fall that dropped him into a tie for 16th on seven-under along with fellow Englishman John Parry and Welshman Stuart Manley.