Birdie blitz puts Swanepoel clear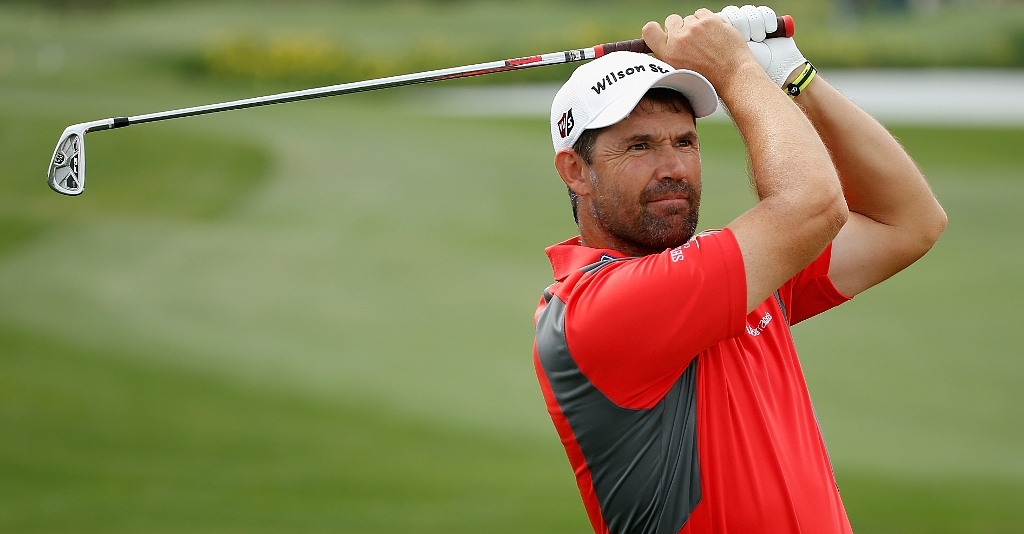 Chris Swanepoel's blistering 7-under 29 on the front nine at Arabella on Thursday has catapulted him into the 2nd round lead.
Chris Swanepoel's blistering 7-under 29 on the front nine at the Arabella Golf Course on Friday helped catapult him into the second round lead in the latest Vodacom Origins of Golf event.
He posted a 7-under 65 to total 137 after two rounds and leads by two shots from Warren Abery (68) and Chritiaan Basson (69) who are tied for second place on 139 and he is three clear of Vaughn Groenewald (69).
After a morning at Kleinmond near Cape Town in which players battled to break par on the 6,381-metre par-72 Arabella layout, Swanepoel made it look easy with an astonishing assault that included three birdies and two eagles on the opening nine holes.
It all started when he holed his approach on the 342-metre first for an eagle. He birdied the fourth, and then he went birdie-eagle-birdie to card a 29 on the first nine by which time he had effectively distanced himself from his nearest opposition.
"It was a nice way to start, holing out from about 80 yards on the first, and that really gave me confidence," he said of his first career 29 in nine holes.
Only a disastrous homeward nine would have denied him the lead.
His second nine came nowhere near his spectacular first as he carded a level-par 36 with two birdies and two bogeys on a day in which not many players managed to tame the tougher back nine.
"After I made a bogey on 10, I thought I'd got things going again when I birdied 12 and 13," he said, "but it's a really tough finishing stretch here, especially on 18 where I made my second bogey."
Only Abery, who played in the same group as Swanepoel, managed to go really low on that stretch, his four-under-par 32 counter-balancing his level par 36 on the front nine.
"I had a double-bogey on the third," said Abery, "but it's easy to get sucked along by a playing partner who is going so well."
Behind Swanepoel, Basson and Abery, a somewhat despondent Ulrich van den Berg had finished his round in the morning complaining that the greens were slow.
"The greens were true," he said, "but I was always struggling to find the right pace and I ended up leaving too many short. I'm sure someone is going to go out in the afternoon and go a lot further under par than three," he added.
Justin Walters was also pessimistic about the chances of his level-par 72 and 36-hole total of three-under holding up for the lead all day.
"It's tough out there, but with no wind, it's entirely possible that someone will go and shoot lights out," he said.
He was so right. Swanepoel did, at least for nine holes, as he went looking for his second win on the Sunshine Tour.
And with three top-10s this year, he's feeling bullish about his chances:
"I'm looking forward to playing with Warren again tomorrow," he said.
Top 10 leaderboard
137 – Chris Swanepoel 72 65
139 – Warren Abery 71 68, Christiaan Basson 70 69
140 – Vaughn Groenewald 71 69
141 – Justin Walters 69 72, Ulrich van den Berg 70 71
142 – Andrew Curlewis 73 69, Justin Harding 70 72, Merrick Bremner 71 71, Adilson da Silva (BRA) 74 68, Divan van den Heever 70 72, Josh Cunliffe 73 69