Birdie blitz gives Cook Hawaii title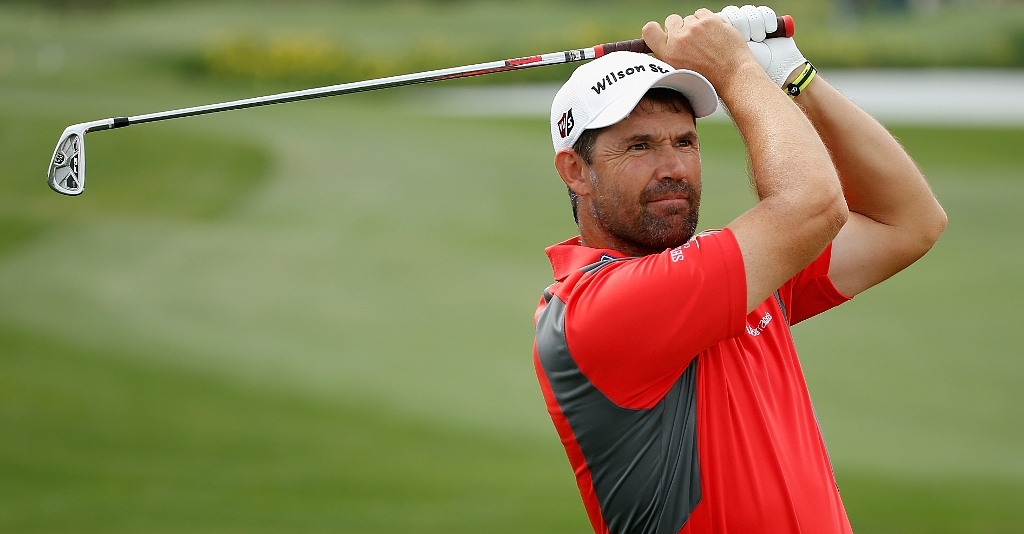 John Cook amazed even himself with his back-nine birdie run at the Mitsubishi Electric Championship on Sunday.
John Cook amazed even himself with his birdie run on the closing stretch of the Mitsubishi Electric Championship on Sunday.
The 53-year-old Cook fired off five birdies in a row going down the Championship's final, 9-hole stretch at the Hualalai Golf Resort at Kaupulehu-Kona in Hawaii to win the Tour's season opener by two shots from fellow American Tom Lehman.
Cook, who open this 54-hole event with a 66, shot a second successive 8-under par 64 for his 22-under winning total of 194 while Lehman who also closed with a 64, had shot back-to-back 66s in his first two rounds.
"I've hit some runs of birdies but never on Sunday and never on the back side to win a championship," a beaming Cook told the media afterwards.
In all he posted eight birdies in a bogey-free round that earned him his second victory in as many starts.
Last year he closed his season with the successful defence of his Charles Schwab Cup title and the back-to-back wins make him the first senior golfer to win the last and first event of two consecutive seasons since Gil Morgan way back in 1997-98.
The win was Cook's sixth on the 50-and-over circuit and his first on the islands since his win in the regular PGA Tour's 1992 Hawaiian Open at Waialae.
Though he was able to keep his momentum of the second day going, Cook admitted to be distracted at times.
"I get caught looking at the surf," he said. "There's a nice little left (surf break) behind the 17th green. I said out loud, 'Boy that would be nice right now – dig into one of those.'"
Cook started his final round three strokes behind the first and second-round leader, Russ Cochran, but raced to the top of the leaderboard when he hit that back-nine birdie blitz and never looked back, especially after firing home a seven iron approach on the 16th which he called "the Killer" – it stopped three feet from the pin for an easy birdie.
A tap-ins for par at the final two holes was more than enough to complete his victory, but he said a never stopped "grinding" until the last putt dropped in
"I grind to the end. That's the way I practice. That's the way I've learned. That's the way it was instilled in me playing whatever sport I was playing," he said. "You just grind until the end.
"You just never know. But I do know one thing: Playing the last hole with a three-stroke lead is better than a one-shot lead."
Lehman, who notched an eagle, eight birdies and two bogeys, said: "I felt I was playing real well, but John (Cook) just kept making birdies," Lehman said. "I don't know what he shot over the last 10 or 11 holes, but it had to be low."
Defending champion Tom Watson, who had three bogies on the front nine and could not negate them, finished finish third at 19 under after a closing 68, with Cochran (72) and Jeff Sluman (68) two shots back in joint 4th place..
"After three-putting nine, that kind of put me behind the eight-ball because if any one is playing well, you're going to shoot well on the back nine, just as John and Tom did," Watson said.