Biggest con in modern sport?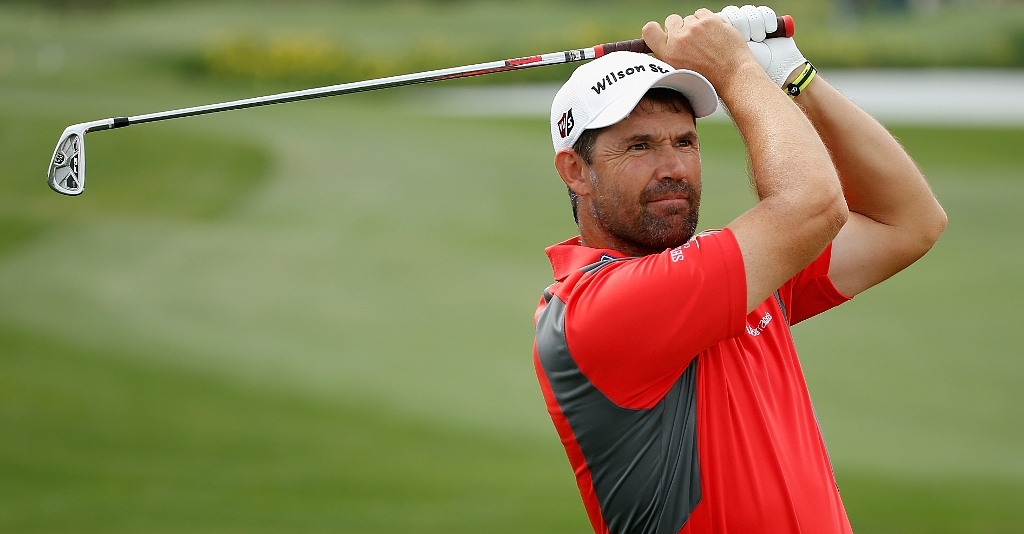 Golf365 editor Neville Leck wonders if the USA, who equalled their biggest Ryder Cup hiding at the K Club, haven't been unwittingly conned
The USA took their biggest Ryder Cup pounding in history at the K Club this past weekend for Europe not only matched 2004's record 18½ – 9½ winning score, they won each and every one of the five sessions for the first time.
Yet somehow I don't think fingers are going to be pointed at 2006 captain Tom Lehman in the same harsh way as they were at Hal Sutton after the Tiger Woods-Phil Mickelson 'dream team' debacle at Oakland Hills in 2004 or at Curtis Strange, whose team-order strategies were so badly exposed by Sam Torrance in the USA's defeat at The Belfry in 2002.
And not only because big Tom had the misfortune to be the US captain in the year of the Darren Clarke Ryder Cup.
Ian Woosnam's inspirational wild card even had the enemy cheering for him.
Lehman doesn't deserve to be lashed by the US press because in almost every respect, he made what seemed to be all the right moves coming into the Ryder Cup.
It's not for nothing that one brave punter put a record bet of around about a quarter of a million pounds on his team to win
Learning from the past and working like a Trojan to correct mistakes, the stately Lehman seemed to be on the right track heading into the battle of Ireland at it's soggy, rain-lashed K Club
Although reported to be not very strong in singing, he had a committed Tiger Woods talking and acting more like a team man than at any time in the past and, helped by last year's President's Cup, he seemed to have found the right combinations and the right order in which to field them.
He also went to great pains to introduce more fun into the equation in an attempt to create some of great team-spirit that has always been the backbone of European successes.
But none of it worked and although he always tried to show a brave face and was an extremely gracious losing captain, it wasn't always possible for him to hide his despair as one session after another fell to the rampant Europeans.
Like everyone else, he must have been stunned at the way the Ryder Cup once again levelled the playing field, turning some of the 21st Century's greatest talents and biggest winners on the circuits of the world from steely-eyed champions into a vulnerable and unsure bunch of less than super-human losers.
And this while simultaneously up-grading Europe's merry but mortal band of so so golfers with not too many VIP titles and not a major amongst them into glorious and heroic winners.
It doesn't seem to make sense – at least not in any statistical way you may care to look at it.
The Americans always come into battle with the greater weapons – longer hitters, better putters, more titles – but they keep on losing.
Lately their defeats have been getting bigger and bigger – and alarming for the Americans, nobody seems to be able to put their finger on the problem.
Perhaps they are the victims of one of the greatest cons in modern sport – unwittingly perpetrated, of course, by well-meaning people.
Since the uproar and ill-feelings that arose from an incident at Brookline in 1999 when some US players and their wives were accused of highly unethical behaviour – forgetting that Jose Maria Olazabal had still to putt for a half, they rushed onto the green to hug and backslap Justin Leonard after he had nailed a monster 45-footer they believed had won the day – there has been a huge emphasis on 'gentlemanly behaviour' and the 'spirit of sportsmanship' at every Ryder Cup since.
And perhaps here's the rub for the Americans.
For while this culture is nothing new to the British, a nation who have, from time to time, been accused of being the world's greatest amateurs, it's more than likely to have left the more hard-bitten, competitive Americans confused and unsure of themselves when it comes to Ryder Cup time.
In short, this new obsession with sportsmanship has turned them into a bunch of namby pamby nice guys who always seem to be coming second these days.
Now I am not saying American professional golfers are unethical or unsporting. To the contrary they are sticklers when it comes to applying the rules, but trying to be nice guys just isn't their way.
Everything about their businesslike, survival-of-the-fittest culture makes me believe as an outsider looking in that for the most part they have grown up with a different attitude altogether; that sport is all about winning; about taking no prisoners.
And when they can't play the game that way, they become unsure and ineffective sacrificial lambs.
Europe's vaunted team spirit, pride and passion?
Yes that too is a key factor in their continued domination of the Ryder Cup.
And again it's not something that can simply be conjured up overnight – even by the most rousing of captains or teams of physiologists.
Anyone who has played on both the US PGA and European Tours will tell there is a big difference – and not just in the prize money.
While British and Irish golfers, especially, still enjoy getting together for a pint and some good company at the day's end, the American professionals in the main tend to prefer rushing home to their families.
And this means there is far less bonding – or even an understanding of it – on their side of the Atlantic.
So try as they might, when it comes to building team spirit on coming together every two years to prepare for the Ryder Cup, they are most often going to be at a big disadvantage to the naturally more sociable Europeans .
The answer?
No one seems to know for sure, but maybe, just maybe, the Americans need to stop looking at the reasons for Europe's successes, throw away their nice guy yokes and (without resorting to unsportsmanlike behaviour) find an American way to stop the rot and the red faces and turn this event into a competition again.