Big week for Bernhard Langer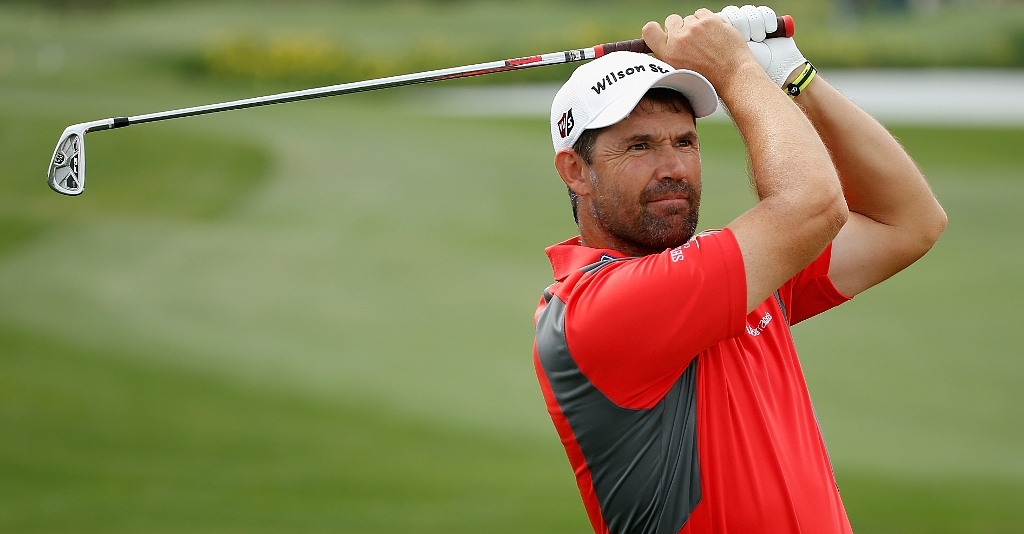 This week's Charles Schwab Cup Championship at Desert Mountain's Cochise Course is a big, big one for Bernhard Langer.
This week's Charles Schwab Cup Championship at Desert Mountain's Cochise Course is a big, big one for Bernhard Langer.
The German golfing legend, a two time Masters champion and also the holder of two senior major titles, is strongly placed to become the first non-American to clinch the season-long Charles Schwab Cup race for a second time in this week's 2012 Champions Tour finale, the Charles Schwab Cup Championship.
Langer, currently leader of the Charles Schwab Cup standings, first won the Cup in 2010 and if he wins it again this year he will not only become the first off-shore invader to do it for a second time, he will also join senior notables Hale Irwin, Tom Watson, Jay Haas and Loren Roberts as the US senior circuit's only multiple Cup winners.
Somewhat ironically, like all of them, he will have achieved his double by winning title No 2 two years after his first.
With 2,413 points, Langer currently leads former Open Champion Tom Lehman by 211 points, England's Roger Chapman by 657, Michael Allen by 882 and Fred Couples by 883 and with this week's final winner earning 880 points, only Lehman and Chapman are in a position to topple Langer in the Cup race if he stumbles at the final hurdle, crashes down the table and earns just 48 points, the lowest number that will be awarded to the 30 players in the field.
Lehman, like Langer a former Ryder Cup captain, won the Cup last year and is seeking to become the first player to win it on a back-to-back basis. He is also trying to join Jim Colbert, Irwin, Haas and Langer as the only players to have won consecutive Player of the Year awards, so he too has a lot riding on this week's end-of-season senior's golf climax.
Chapman's chances of overhauling Langer and Lehman and joining the German as a foreign winner of this coveted US seniors title are not as good as Lehman's.
But if the two stumble badly, or, worse still, drop out altogether for one reason or another, Chapman, a former European Tour rules official who joined Gary Player (1987), Jack Nicklaus (1991) and Irwin (1998) as only the fourth player to win both the Senior PGA and US Senior Open championships in the same year, has the ability and competitive will to claim an English victory in 2011's final tournament that would bring with it the season's Charles Schwab Cup honours
In the meantime another of the other American front runners in the Cup standings who might be a few points short of winning the Cup race – but who has the kind of form to suggest that he could be a strong bidder to hike his total annual pay-packet with a victory at Desert Mountain come Sunday – is Michael Allen.
One of the Tours' Scottsdale residents, he was the Champions Tour's first multiple winner this season and he featured on NBC TV's Today Show in a segment about people who have improved their lives after turning 50.
Allen certainly has – and might just continue to do so this weekend.
So too could smooth-swinging, easy-going Fred Couples, who currently sits just one point behind Allen on the Cup standings, and fellow American John Cook, who has underlined his strength as a late season finisher by twice winning the Charles Schwab Cup Championship tournament and who might well be driven by the fact that he is looking for his first win of the season to continue a streak of winning at least once every year since joining the Tour in 2007.
The next best-placed Non-American behind Langer in the field is South African David Frost. He is currently in 10th place in the Cup standings, but he could well perform way above that if he can bring to this week's table the quality of golf he played last week when he won the AT&T Championship in a play-off.
Charles Schwab Cup standings:
To give you some idea of who is who in the Cup race, here are the top 30 in the standings ahead of Thursday's tee-off:
1 Bernhard Langer 2,413
2 Tom Lehman 2,202 (211)
3 Roger Chapman 1,756 (657)
4 Michael Allen 1,531 (882)
5 Fred Couples 1,530 (883)
6 Fred Funk 1,361 (1,052)
7 Mark Calcavecchia 1,241 (1,172)
8 John Cook 1,236 (1,177)
9 Kenny Perry 1,050 (1,363)
11 Joe Daley 958 (1,455)
12 Peter Senior 944 (1,469)
13 Jay Don Blake 931 (1,482)
14 Corey Pavin 911 (1,502)
15 Bill Glasson 862 (1,551)16 Jay Haas 843 (1,570)
17 Willie Wood 765 (1,648)
18 Brad Bryant 763 (1,650)
19 Gary Hallberg 737 (1,676)
20 Kirk Triplett 724 (1,689)
21 Olin Browne 693 (1,720)
22 Jeff Sluman 644 (1,769)
23 Mark Wiebe 566 (1,847)
24 Chien Soon Lu 539 (1,874)
25 Russ Cochran 455 (1,958)
26 Dan Forsman 449 (1,964)
27 Hale Irwin 384 (2,029)
28 Mark O'Meara 358 (2,055)
29 Joey Sindelar 344 (2,069)
30 John Huston 307 (2,106)