Big guns say yes to Asian showpiece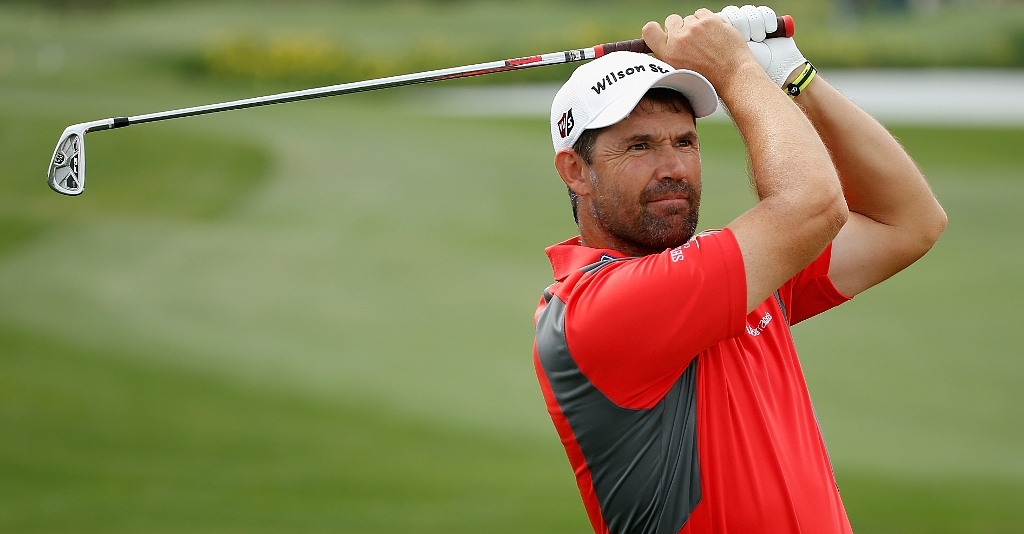 Rory McIlroy, Darren Clarke and Lee Westwood will headline the Asian Tour's inaugural Thailand Golf Championship.
Rory McIlroy and Darren Clarke, reigning major champions both, along with World No 2 Lee Westwood, will all tee off in the Asian Tour's inaugural season-closing showpiece, The Thailand Golf Championship.
To be played at the at Amata Spring Country Club in December, the new Thailand Golf Championship, a full-field Asian Tour event, will slot in as the Tour's prestigious season-ending tournament from December 15-18, 2011 – and as such, will provide the final battle ground for the coveted Order of Merit crown.
Mr. Suwat Liptapanlop, Vice Chairman of the National Olympic Committee of Thailand (NOCT) and the Chairman of the Organising Committee, said when announcing the new venture that it was planned to be a part of the celebration of His Majesty the King of Thailand's 84th birthday.
Speaking on behalf of the numerous corporations sponsoring and promoting the event including the PTT group of public companies, the Thaioil Public Company, the International Research Corporation, IRCP, the Electricity Generating Authority of Thailand, EGAT, the, Gulf Group and Amata Spring Country Club, Mr. Suwat said: "I strongly believe that this tournament will be an extremely exciting one for spectators both in Thailand and around the world and will ensure a memorable experience for all who see it.
"The Thailand Golf Championship will not only celebrate the special occasion of His Majesty the King, but will also help boost the good image and reputation of Thailand in sport and tourism."
Amata Spring Country Club, Thailand's premier golf club and one of the golfing jewels of Asia, will permanently the host venue of the newest Asian Tour championship which is set to be broadcast to 200 countries and into over 800 million homes.
The winner of The Thailand Golf Championship will receive a winner's cheque of US$158,500 and a place in next year's WGC-Bridgestone Invitational.
Sarath Ratanavadi, Executive Director of Amata Spring Country Club, said: "Today marks a significant and exciting milestone for Amata Spring and for professional golf in Thailand and Asia.
"Together with our partner the Asian Tour, we are delighted to announce the launch of our country's most prestigious event.
"This new tournament will help us fulfill our vision to stage a truly world-class championship in Thailand and allow us to play a major role in the development of the game in our country and across Asia.
"It has been our club's mission to differentiate ourselves through various initiatives and we believe the creation of The Thailand Golf Championship will put Thailand in the international golf spotlight.
"To help mark the inaugural Thailand Golf Championship, this year's US Open champion Rory McIlroy, the reigning British Open champion Darren Clarke and world number two Lee Westwood have agreed to compete in our exciting tournament.
"The gathering of world-class stars and the finest players from the Asian Tour will provide a wonderful and dramatic setting as the season-ending tournament in Asia as well as a perfect opportunity for Thai professionals and amateurs to compete in a premier world-class tournament."
McIlroy and Clarke, both Northern Irishmen, claimed their maiden Major victories this year in stunning fashion.
The 22-year-old McIlroy, who has been hailed as a future world number one and who crushed the field with a massive eight-shot victory at the US Open at Congressional Country Club in June, said, "I have heard so many wonderful things about Amata Spring Country Club and its championship golf course. I'm looking forward to competing in the inaugural Thailand Golf Championship in December. Hopefully I can end my season on a winning note."
The popular Clarke, who provided one of the most welcomed victories at the British Open when the 42-year-old triumphed at Royal St George's last month, said: "I have competed regularly in Asia since the 1990s and I have always enjoyed my time over there playing on top golf courses and against top players from the Asian Tour. It will be wonderful for me to end the year strongly."
Westwood will be targeting a third victory of the year in Asia as he produced back-to-back triumphs in April at the inaugural Indonesian Masters and then at the Ballantine's Championship in Korea.
"I always love to go to Asia especially, Thailand," he said.
"The people are very friendly and welcoming. The golf courses there are very good. I played Amata Spring before and I had a great time. The course is fantastic. I've always enjoyed success in Asia throughout my career and this year has been no different. Since I've already won a new tournament in Indonesia this year, it would be a special achievement if I can add The Thailand Golf Championship onto my resume as well.
"Thailand and Asia are emerging markets in golf. It is good to have such a big event in this continent. I think that will help increase the profile of golf over there."