'Big Easy' wins Grand Slam of Golf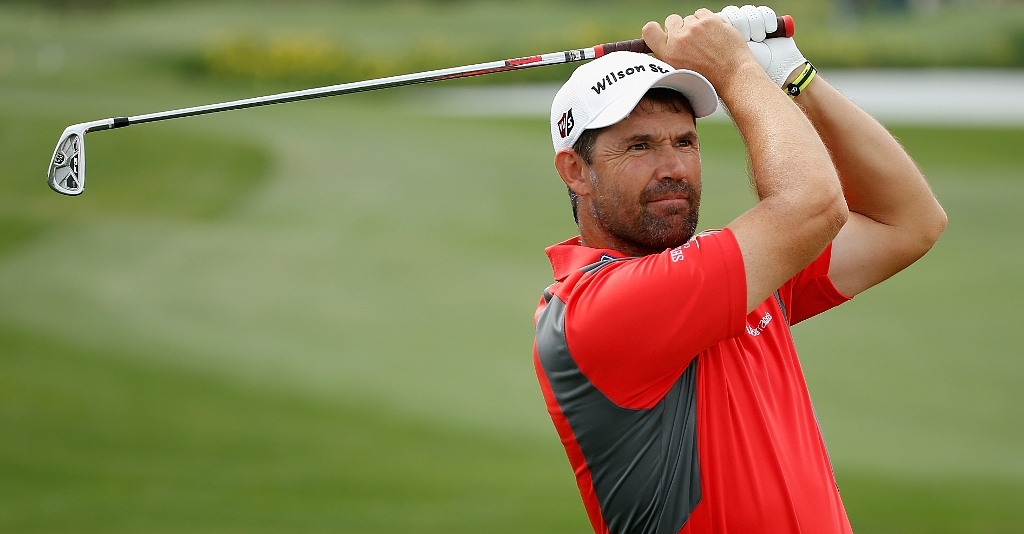 Ernie Els hit top form over the back nine to claim a narrow win at the PGA Grand Slam of Golf in Bermuda.
Ernie Els posted three birdies in a row over the back nine on Wednesday to overtake David Toms and win his second PGA Grand Slam of Golf at the Port Royal Golf Club in Bermuda.
The 'The Big Easy' carded three successive birdies after the turn on his final round to come home one stroke clear of American David Toms.
Els previous victory in this event came at Poipu Bay in 1997 when he was the reigning US Open champion.
This time the 41-year-old Els was playing as a substitute for the current Masters champion Phil Mickelson, who withdrew from this four-man Grand Slam tournament which traditionally pits the year's four major winners against each other, and heading down the closing stretch, Els thought he might finish second.
Instead he posted back-to-back birdies at 14, 15 and 16 that wiped out Tom's three-shot lead heading down the closing stretch and completed his final round with a two-under-par 69, a total of five-under overall and this year's Grand Slam of Golf's first prize of $600 000..
Toms, also an alternate, in his case for 2010 Open champion Louis Oosthuizen who is suffering from a sprained ankle, chipped in for birdie on the 12th and stretched his lead to three shots when Els bogeyed the same hole.
Els made the first of his successive birdies on the 14th, but his hopes for a two-shot swing ended when Toms again chipped in, this time for par.
"When a guy does it once, you're thinking, 'Good shot.' When he does it twice in three holes, you're thinking maybe he's destined to win this thing and maybe I should be looking at second place," Els told the media afterwards
"It took a bit of the pressure off me in a way, where I freewheeled it, tried to see how close I could get to him."
The turning point came on the 15th, when Els made his second straight birdie and Toms bogeyed to gift Els a share of the lead.
Els edged ahead with his third straight birdie at the 15th, and never looked back after nailing a critical 10-foot par putt on the 17th.
"Made a very big putt there," said Els
"I was missing those putts. Maybe I was owed one, and that was it."
Toms carded a closing 71 in his first appearance in the PGA Grand Slam since 2001, when he won the PGA Championship.
He earned $300,000 while current US Open champion Graeme McDowell, who shot a 73 and PGA champion Martin Kaymer, who posted a 71, tied for third, eight shots off the pace. Each took home $225,000.
"I felt like I didn't necessarily lose this thing," Toms said, referring to Els' three straight birdies.
"I'd say he won the tournament. For me to go through those holes, play them under par, would have been a pretty good feat in itself. He played them 3 under."
Els is now heading to the Far East for tournaments next week in Malaysia and the week after in Shanghai at the HSBC Champions.
The big South African said he might give the Dubai World Championship a miss, however, because Kaymer has such a large lead on the money list.
Els is about $1.84 million behind Kaymer, although the HSBC features a $7 million purse and a win there would put him right back in the picture.
"If it's worthwhile, I'll go," Els said. "If not, I'm going to play the Million Dollar (in South Africa), where I haven't been for three years ."