Big chance for Stacy Lewis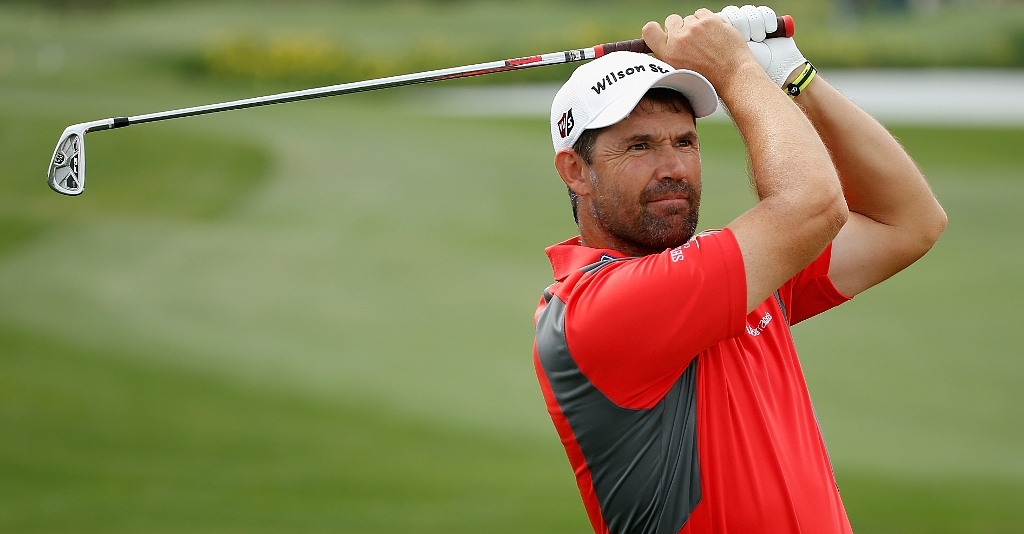 Stacy Lewis has already won her first major and posted eight top-10 finishes this season – but she is hardly content.
Stacy Lewis isn't ready to rest on her laurels right now – even though she has already won her first major championship and posted eight top-10 finishes so far this season.
The American young gun is looking to claim more LPGA Tour titles before the 2011 season comes to an end and this week there's a good chance of her doing it at the LPGA's Walmart NW Arkansas Championship which tees off at the Pinnacle Country Club in Arkansas later today (Friday).
That Lewis has proved to be one of America's best this year is clearly a key reason why she is being seen as one of the events's most powerful contenders in an imposing field that includes 13 of the top 15 players on the Rolex Women's World Rankings ladder.
But perhaps an even stronger reason is the fact that playing again at the Pinnacle Country Club is almost as good as playing at home.
As a four-time All-American star when she was still an amateur, she lived just 20 minutes away in Arkansas and knows the course like the back of her hand, having unofficially won the rain-shortened Arkansas Championship in 2007 when she was still an amateur.
Since then, Lewis has quickly risen through the LPGA ranks and is currently third on the money list with more than $1.1 million in earnings in her third full season on tour.
This year she has only won once, at the Kraft Nabisco, which is, after all, a major, but she has more than made up for her lack of any further victories by being the model of consistency in a year when the US are set to play Europe in the biennial Solheim Cup and when consistently earning points is the best way to qualify.
"I didn't want to be a one-time winner and then for the rest of the season not do anything," Lewis said. "I wanted to kind of prove that the Kraft wasn't a fluke and that I could play out here and have just kind of been riding the momentum."
Lewis finished tied for second at last month's Canadian Women's Open, but she left little doubt that a win near her collegiate home this week would rank high on her list of accomplishments.
"For me, this golf tournament is another major," Lewis said. "I mean, it would be up there with the Kraft if I can win it."
Lewis finished tied for ninth at the event last season, and faces a task this week that is as daunting as ever.
Take the defending champion, for instance.
The reigning World No 1 Yani Tseng climbed to the top of the Rankings list with a dramatic fight back win at Pinnacle Country Club last year when she stormed home with four later birdies on the closing stretch to edge out Michelle Wie by one a shot.
And Tseng is going stronger than ever heading into this week's tournament.
The 22-year-old has since became the youngest player, male or female, to win five major titles, her fifth win coming at the British Open last month, and she's now held the top spot on the World Rankings list for 29 consecutive weeks.
"This year my goal was to become No 1 and I did it," Tseng said.
"I never thought I'd win two majors this year and now it's ….well, incredible! I just feel like I'm living a dream. This is why we work so hard.
Tseng tops the LPGA money list through 15 events, having won more than $1.8 million this season and below her all the other 11 on the on the list are entered this week, with the 13th, the 2009 champion Jiyai Shin, being a noticeable absentee due to a back injury
One of those 12 is Brittany Lincicome. who rose five spots in the rankings, from No 10 to No 5, with her excellent win at last month's Canadian Women's Open.
Also in the field is Wie, who nearly won last year's event after posting a 28 on her first nine of the second round.
She led by three entering last year's final round and posted a 2-under 69, which proved one shot short of Tseng, who closed with a 6-under 65.
Wie hasn't won on the tour this season but has finished second twice, including tying with Lewis last month at the Canadian Women's Open.
"Some weeks I don't play as well as I want to, but I just keep working at it, trying to get better and better every week," Wie said. "I feel like I'm at a stage where hopefully I can play a little more consistently."