Better, but Ernie's not there yet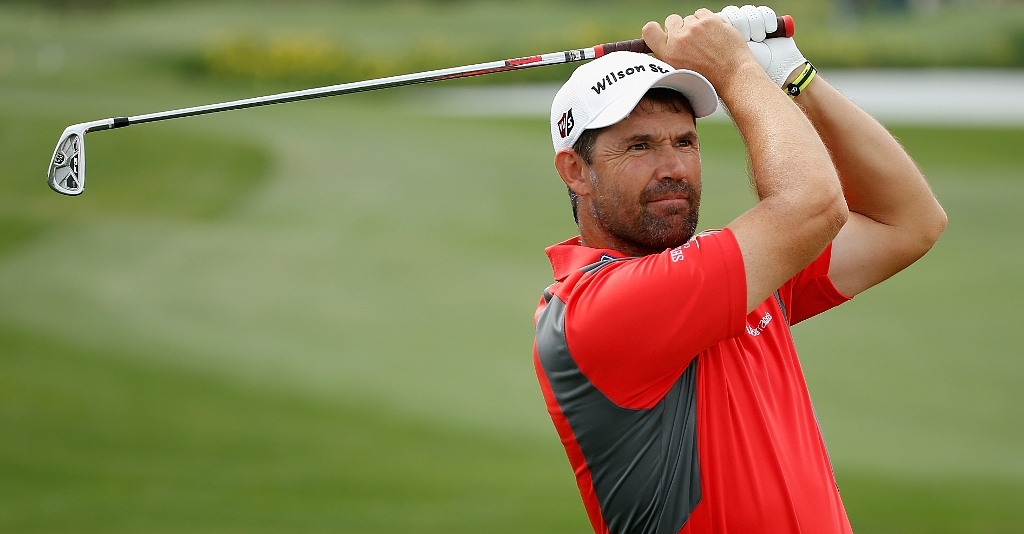 For a while this weekend Ernie Els looked as if he might break his winless drought this season, but putting cost him again.
For a while this weekend a frustrated Ernie Els looked as if he might break his winless drought this season, but in the end it was not to be as his putting woes continued.
After sitting in second place after the third round and briefly moving into the lead in the Frys.com Open, Els could do no better than a very ordinary 68 on a low scoring day at the CordeValley golf resort in Northern California and had to be satisfied with a share of 4th place with the little known Shane Bertish
The big, sweet-swinging South African who won three times on the US PGA Tour last year and who once called for long putters to be banned, was once more using a belly putter as he battles to overcome his problems has has been having on the greens this year.
"I'm a little disappointed because I feel I played good enough to maybe make the playoff," Els said after needing to make 29 putts and posting a 14-under 270 tournament tally that left him shee shots short of the play-off.
"I thought I hit some good putts, but missed some crucuial ones like at Nine, " he said of his six-foot attempt for birdie that had horse-shoed out of the cup.
"I lipped out and then I missed another short one on 10.
"I made a lot of good putts throughout the week, but I just feel if I want to get to that next level again I've gotta start making those putts when I need them. I did that when I won, so I know what I have to do."
An 18-times winner on the PGA Tour and a three-time major champion, Els's last win on the US circuit was the 2010 Arnold Palmer Invitational and he had struggled this season with a best finish of joint 15th in his previous 20 starts.
"I have changed a lot of things and I feel that the work I've put in is starting to come through," said Els, who has reunited with his long-time caddie Ricci Roberts and also changed management companies.
"I'm starting to feel comfortable on the things I've been working on. This week, I think we've made some progress, even though we've came up short. The wheels are starting to turn now."
Els, who decided to compete in this week's Fall Series event in a bid to regain to form ahead of the Presidents Cup and also to help out one of his corporate sponsors, only gave up on his title bid after the penultimate hole.
"Even on 17, I thought I still had a chance, but then Briny (Baird) chipped it in for eagle, and that was that," the 41-year-old South African, popularly known as the 'Big Easy', said after closing with a three-under 68.
"I thought maybe if I could sneak an eagle there and then birdie the 18th, I could get into a playoff. You kind of never give up until the end, but when he made eagle, it was done."
Baird ended up losing the playoff to fellow American Bryce Molder on the sixth extra hole.