Bethpage State Park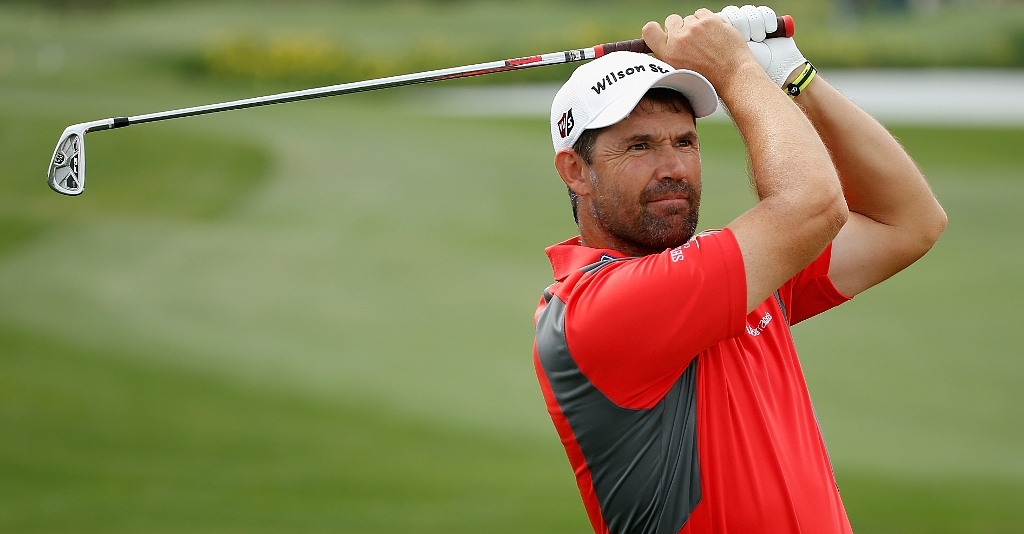 host for next week's The Barclays, is a New York golfing Mecca featuring five public golf courses including the famed Black Course.
Bethpage State Park where this week's US Open is to be staged, is a New York golf Mecca featuring five, 18-hole public golf courses including the world-renowned Black Course.
The Black Course, designed by famed early 20th Century golf course architect AW Tillinghast and opened together with the Red and Blue Courses during the 1930's, was the layout that so severely punished the field at the 2002 US Open won by Tiger Woods with the only score that was under par and this week will serve as the venue for The Barclays, first of the FedEx Cup's four critical play-off tournaments
Since the bloody attrition of the 2002 US Open, officials have announced that they have removed some of Bethpage Black's sharpest teeth by having some tress moved and by making sure the course is set up for the championship with a graduated rough that will make approach shots reasonably viable from lies that are not too far off the fairway – something that was not possible last time because of the unforgiving thick rough that virtually edged the fairway
Bethpage State Park was developed from an estate owned by the Yoakum family and other properties. The Yoakum family leased their estate to the Lenox Hills Corporation which subsequently used the property to build the Lenox Hills Country Club.
In the early 1930s, the Bethpage Park Authority purchased the Lenox Hills Country Club and other adjacent properties to build what we now know as Bethpage State Park.
Tillinghast was hired to design and oversee construction of three new golf courses, the Black, Red and Blue, as well as to modify the Lenox Hills Course which became the Green Course.
Due to the increased demand for golf in the region, a fifth Yellow Course, designed by Alfred Tull, was opened in 1958.
Like Torrey Pines, the San Diego-owned golf facility where the 2008 US Open was played – and also won by Woods – the Bethpage State Park courses are also city-owned and open to the public and last year saw approximately 300,000 rounds played on its five courses
FACILITIES
Specialist golf facilities on offer at the golf complex include:
– A driving range, a putting green and other practice facilities
– Clinics run by qualified professional teachers
– A clubhouse that contains a bar lounge, a restaurant, a snack bar, locker rooms and showers and a well-stocked pro shop.
Golf, though the main attraction, is not the only facility Bethpage offers, however.
Visitors can also utilize the Park's tennis courts, hiking trails, bridle path and picnic area where catering facilities are available for additional recreational activities.
In addition weekly polo matches are played from mid-June through to mid-October.
RATES GREEN FEES:
THE BLACK COURSE
NOTE: The narrow fairways, high roughs, well placed bunkers and small greens help to make this an extremely difficult and challenging course that should be played only by low-handicap golfers. The course is for walkers only and its slope rating is one of the highest in the northeast.
This was one of the last courses designed by master architect Tillinghast, and is said by many to be his finest work. Excluding holidays, the Black Course is closed on Mondays for course maintenance
BLACK COURSE FLYOVER
For further information and a flyover of the course, you should CLICK HERE.
Course Rates:
– Reservation Fee: $5
– Weekday Green Fee (18 Holes) Residents:$65.00; No Residents $130.00
– Weekend Green Fee (18 Holes) Residents: $75.00; Non-Residents: $150.00
Course Information:
– Regulation: Par 71; Slope 140; Rating 73.1; Yardage 6684
– Championship: Par 71; Slope 148; Rating 76.6; Yardage 7366
THE GREEN COURSE
NOTE: The Green Course is the first of the five courses at Bethpage. Originally called the Lenox Hills Course. it is a gently-sloped course that features small greens. It is considered an excellent course for the novice and casual golfer, yet it can be challenging when played from the regulation tees.
Course Rates:
– Reservation Fee $5
– Weekday Green Fee (18 Holes) $36;
– Weekend Fee (18 Holes) $41
THE RED COURSE
NOTE: The Red Course is a very different Tillinghast course. It features long par 4s and dogleg holes and one of the toughest starting holes in the country.
Course Rates:
– Reservation Fee $5
– Weekday Green Fee (18 Holes) Residents: $43; Non-Residents: $82.00
– Weekend green Fee (18 Holes) Residents: $48 Non-Residents: $96.00
THE BLUE COURSE:
NOTE: The Blue Course was one of the three designed by Tillinghast. In 1960, it was redesigned by Alfred Tull to make room for the Yellow Course. The front nine is considered very challenging, with an easier back nine. Some of the slopes are fairly steep.
Course Rates:
– Reservation Fee $5
– Weekday Fee (18 Holes) $36
– Weekend Fee (18 Holes) $41
THE YELLOW COURSE:
NOTE: The Yellow Course was opened for play in 1958. Despite its few steep slopes, it is considered by many to be the easiest of the five courses. It can be a challenge to the novice and casual golfer but, when played from the Championship tees, can be a true test of a golfer's skills. Some of the original Tillinghast holes from the old blue course may still be seen on this course.
Course Rates:
– Reservation Fee $5
– Weekday green Fee (18 Holes) $36
– Weekend green Fee (18 Holes) $41
OTHER RATES:
– Rental of golf clubs: $40.
– Driving Range: $7 per small bucket of balls (60); $9 per large bucket of balls (75)
– Electric Cart: 18 Holes: $34; 9 Holes: $22; twilight fee:$26
– Gift Cards: Gift Cards available (all denominations)
* Discounts available fvor senior citizens and juniors for all above
CONTACT INFORMATION
LOCATION: Farmingdale, NY 11753
PHONES:
– General Info: (516) 249-0700
– Pro Shop:(516) 249-4040
– Restaurant:(516) 501-9700;
– Reservations: (516) 249-0707
OPEN YEAR ROUND
Call for operating hours.
WEBSITE:
http://nysparks.state.ny.us/golf/info.asp?golfID=12