BEST OF THE AMERICANS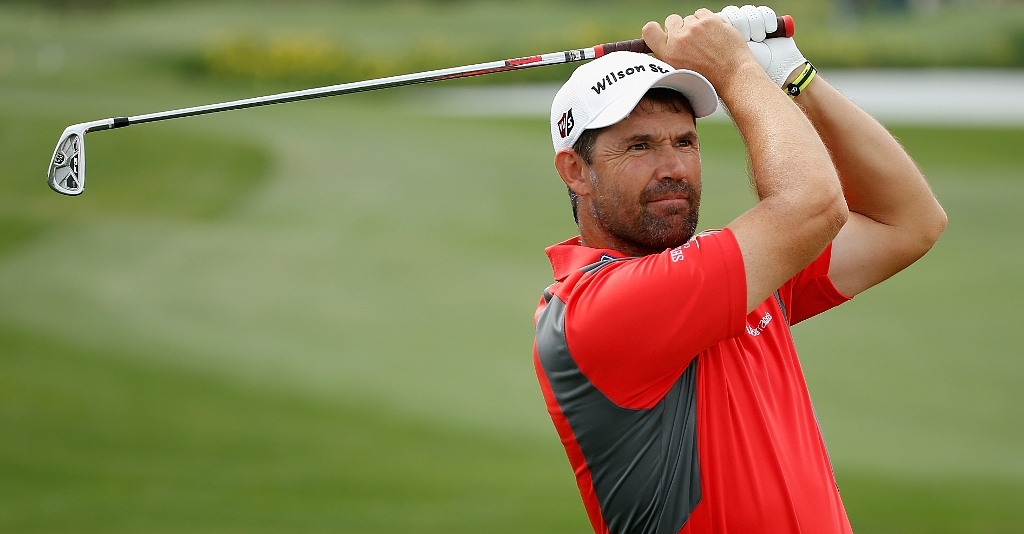 Mark Garrod names his "best of the best" American Ryder Cup players since Europe started playing the US in 1979.
Who are the "best of the best" when it comes to the Ryder Cup since Europe started taking on the United States in 1979?
Last week my selection of the European all stars was, in order, Seve Ballesteros, Jose Maria Olazabal, Colin Montgomerie, Sergio Garcia, Nick Faldo, Bernhard Langer, Lee Westwood, Darren Clarke, Ian Woosnam, Sandy Lyle, Luke Donald and Paul Way, with Tony Jacklin as captain.
So who to face them for the Americans picked from the same period? Not surprisingly given recent events, it is necessary to go a bit further back in time for the majority.
1 – Larry Nelson. Caps 3. Played 13 Won 9 Halved 1 Lost 3. As a 20-year-old newlywed Nelson was drafted into the US Army for the Vietnam War and it was only on his return a year later that he took up golf. Three of his 10 US Tour wins were majors and he was simply sensational at the start of his Ryder Cup career. He won five out of five on his 1979 debut and four out of four in 1981.
2 – Tom Watson. Caps 4. Played 15 Won 10 Halved 1 Lost 4. Five Opens, eight majors and a brilliant cup player. He and Jack Nicklaus, not surprisingly, won all their four games together and his record might have been even better but for the fact that he missed the 1979 match when his wife went into labour.
3 – Jack Nicklaus. Caps 6. Played 28 Won 17 Halved 3 Lost 8. Brian Barnes famously beat Nicklaus twice in one day in 1975 and the great man also lost singles to Jacklin and Bernard Gallacher, but in foursomes he won a sensational eight out of nine matches and nobody was a more feared opponent right from his 1969 debut to his 1981 sixth cap.
4 – Hale Irwin. Caps 5. Played 20 Won 13 Halved 2 Lost 5. Irwin did not taste defeat until his eighth game and he ended his cup career with a foursomes record of six wins out of seven. He returned after a 10-year gap in 1991, won twice with Lanny Wadkins and in his all-important singles against Langer achieved the half that America needed – just.
5 – Lee Trevino. Caps 6. Played 30 Won 17 Halved 6 Lost 7. He lost only two of 10 singles and just two out of 10 fourballs. The 1981 team is reckoned to be America's strongest-ever and Trevino, sent out first in each of his four games, won them all. Trevino said of a brief partnership with Jerry Pate: "With my brains and his swing we were unbeatable."
6 – Corey Pavin. Caps 3. Played 13 Won 8 Lost 5. In 1993 two opening day victories with Wadkins set America on the road to retaining the trophy. His gritty determination then saw him win four points out of five in 1995, albeit in a losing cause. The dramatic highlight was a chip-in to beat Faldo and Langer in the Saturday fourballs.
7 – Tom Kite. Caps 7. Played 28 Won 15 Halved 4 Lost 9. Winner of five of his seven singles, Kite was involved in a memorable match with Lyle at Walton Heath in 1981. In 16 holes Lyle had eight birdies, but lost three and two. Kite had 10. "If Sandy and I had played as a foursome we would have beaten the lights out of anyone," he said.
8 – Lanny Wadkins. Caps 8. Played 34 Won 20 Halved 3 Lost 11. A tough competitor who wore his heart on his sleeve. Wadkins won his first seven games after breaking into the side in 1977, including four out of four with Nelson two years later. A vital pitch to within inches of the cup as the Americans just held on in 1983 had captain Nicklaus kissing the divot.
9 – Payne Stewart. Caps 5. Played 19 Won 8 Halved 2 Lost 9. Picked here for personality as much as talent. Had a rough time in 1989, wading into the water as he lost to Olazabal, but his last three caps all brought American victories and he showed his class after the controversial ending in 1999. The entire golf world was shocked when he died in an air tragedy only a few weeks later.
10 – Paul Azinger. Caps 4. Played 15. Won 5 Halved 3 Lost 7. America's current captain was as feisty as they come. His final shot was holing a bunker shot and before that came some heated battles with Ballesteros. And, in case you did not know it, he met Faldo four times and did not lose any of them. His cup record may not be stellar, but he brought real passion.
11 – Raymond Floyd. Caps 8. Played 31 Won 12 Halved 3 Lost 16. Again, the points return is not exactly the stuff of legends, but Floyd's cup career spanned from 1969 to 1993, when he was picked as a wild card at the age of 51 – four years after he had been captain – and won three of his four games. He exuded toughness and he is back this year as an assistant to Azinger.
12 – Tiger Woods. Caps 5. Played 25. Won 10 Halved 2 Lost 13. Again, he has not delivered as might have been expected, but a 12-man American team without Tiger Woods in it? No way. His only singles defeat was a real shock one to Costantino Rocca on his 1997 debut. He was also America's top-scorer last time, but once more he struggled early on and Europe drew strength from that.
Captain: Arnold Palmer
And how might Palmer pair them up? Referring back to last week this is what the matches could look like:
Foursomes – Wadkins and Nelson v Ballesteros and Olazabal, Watson and Nicklaus v Garcia and Donald, Trevino and Azinger v Faldo and Langer, Irwin and Kite v Montgomerie and Westwood.
Fourballs – Woods and Stewart v Westwood and Clarke, Floyd and Pavin v Woosnam and Way, Watson and Nicklaus v Ballesteros and Olazabal, Wadkins and Nelson v Langer and Lyle.