Bernd Wiesberger – a man to watch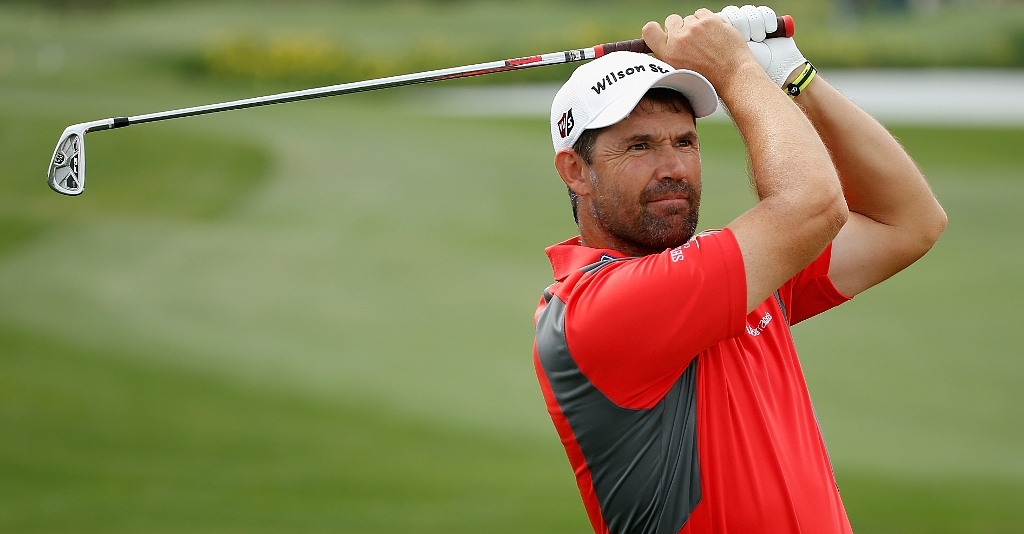 Bernd Wiesberger's victory on Sunday was not his first on the European Tour – and it's not likely to be his last either.
Bernd Wiesberger's victory on Sunday in the Lyoness Open, the new name for the Austrian Open, was not his first on the European Tour – and it's not likely to be his last either.
The 6ft 2in, 26-year-old Vienna native made his European Tour breakthrough at the Ballantines championship in Korea earlier this year in April and hasn't looked back.
Sunday's victory makes him only the second Austrian after Markus Brier to win his own national Open, a feat he has dreamed about since childhood, but in the kind of form he has been in this year, there is every possibility that in the not too distant future he is going to succeed Brier as his county's greatest professional and indeed, in time, emerge as one of Europe's best.
For, in the view of those who know him best, including Brier, with whom he shares the same coach, he not only has more than enough talent to go all the way to the top, but also seems to possess the all to rare ability of being able to hold his game together under pressure when it really counts.
This first became evident at the Ballantines Championship when he took a five-stroke lead into the final round and held his nerve so well, he went on to win by the same margin.
We saw more of that ice-cool composure at the pristine Diamond Club at Atzenbrugg on Sunday.
This when he came from behind to beat overnight leader Thorbjørn Olesen, another of the talented European young guns who have sprung into prominence this year, and seasoned Frenchman Thomas Levet, the defending champion, to win going away with a spectacular closing 65 that picked up momentum with four birdies in five holes around the turn, took him clear with further birdies at the 15th and 16th holes and saw him triumphantly put the cherry on top with a magnificent 30-foot putt at the last.
Wiesberger was over the moon afterwards.
"It's the best day of my life so far," he enthused. "It seems like it went my way, especially the last two holes.
"I had such a great country and such great fans backing me. I'm very proud to be following in such big footsteps [as Brier].
Wiesberger is no flash in the pan.
As an amateur he was one of Austria's best, winning the Austrian stroke-play championship three year's running from 2004 before turning professional in 2006.
Nor has his title charge this year come without setbacks.
His long-time love of skiing made him a sporting casualty in 2003, when he broke his collarbone in an accident on the slopes, but it would certainly not to end his career.
Taught to play the game by his father, he bounced back to win the first of his three Austrian amateur titles a year later.
And then, after spending his first few as a pro golfer on the Challenge Tour, he earned his first European Tour card via Q-School in 2009, but found his first year on this premier Tour to be a hard school of knocks that was to dump him back on the Challenge Tour in 2010.
It hadn't been a wasted year. If anything it toughened him up and it wasn't long before he would capture his maiden professional title at the Allianz Golf Open de Lyon – with this with a sizzling course record 62 on the final day,
He credited that victory in part to the help of a caddie he had borrowed from his South African friend, Branden Grace, who had missed the cut, but Wiesberger had no such help when he later won his second Challenge Tour title at the Allianz Golf Open du Grand Toulouse.
Wiesberger didn't win on his return to the European Tour in 2011, but it was clear that he was no longer intimidated by the 'Big League'.
He had four top-10 finishes including a 2nd at the Johnnie Walker Championship at Gleneagles where he lost in the play-off and now he was on his way.
This year he's already won twice, taken his World Ranking to 113 and his Race to Dubai standing to 19 and with his apparent ability to hold it together and finish strongly in the final round, there is every chance he'll win again before the year is out.
Keep an eye out for this excellent prospect.
Wiesberg's fact in brief:
Home: Oberwart, Austria
Attachment: Reiters Golf Resorts & Hotels
Date of Birth: 08/10/1985
Place of Birth: Vienna, Austria
Height & Weight: 188cm 86kgs (6ft 2in 13st 7lb)
Interests: Sports, internet, movies
Web Site: www.bw-golf.com
Turned Pro: 2006 (with plus 3 handicap)
Bernd Wiesberger's Bag
We list here the equipment Wiesberger uses:
Driver: Titleist 910D3 (9.5 degrees)
3-Wood: Titleist 910F (15 degrees)
2-Iron: Titleist AP2
4-9 Irons: Titleist CB
48-Degree Wedge: Titleist CB
52-Degree Wedge: Titleist Vokey Design SM4
56-Degree Wedge: Titleist Vokey Design SM4
60-Degree Wedge: Titleist Vokey Design SM4
Putter: Scotty Cameron Studio Select Newport Fastback
He plays with a Titleist Pro V1x ball and wears FootJoy FJ Icon golf shoes on the course
Tour stats:
And here we list some of Wiesberger's recent Tour stats (See under 2009, 2011, 2012)
Stroke Average: 72.35 71.51 71.28
Driving Accuracy (%) 60.03 56.02 55.23
Driving Distance (Yards) 300.7 298.45 297.78
Greens In Regulation (%) 65.84 68.2 70.81
Average Putts Per Round 30.44 30.11 29.73
Putts Per Gir 1.83 1.81 1.81