Berenberg Masters making history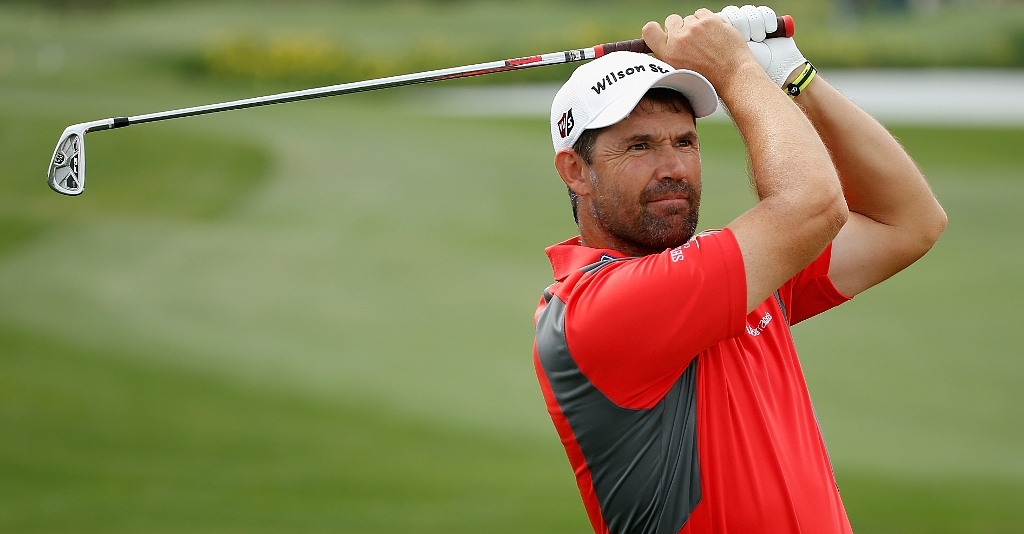 The European Senior Tour breaks new ground this week when it visits the RSA for the Berenberg Bank Masters.
The European Senior Tour breaks new ground this week with its maiden visit to South Africa for the inaugural Berenberg Bank Masters.
Legendary Gary Player, arguably South Africa's greatest sportsmen of all time, and internationally established John Bland, who have both been instrumental in attracting the inaugural tournament to the world renowned, Player designed Links Course at Fancourt in the Southern Cape, will both hope to use their local knowledge to provide a home winner.
Player and Bland, aged 74 and 64 respectively, are two of the eldest members in the field, but possess undoubted quality and an extensive knowledge of the par-73, 6852 yard Links course, Player especially after recently overseeing the resurfacing of all 18 greens and re-sculpturing of 27 bunkers.
In his last Senior Tour appearance, Bland tied for fifth in the season-opening Mauritius Commercial Bank Open in December.
In his 2009 senior campaign he won the Bad Ragaz PGA Seniors Open, exactly 13 years and 313 days after he captured his maiden title in the London Masters during his rookie season in 1995.
This set a new record for the longest gap between Senior Tour wins and, at the age of 63, he became the second oldest Senior Tour champion behind Neil Coles.
"I always go into a tournament hoping to win," said Bland told me this week.
"I will definitely try my best at the Berenberg Bank Masters. I believe that local knowledge is usually worth a couple of shots a round.
"I'm proud to say that I've been attached to Fancourt for many years and I am very excited that they are hosting the event here. I believe that it is one of the most beautiful resorts in the world."
Bland is especially excited about the quality of the field.
"It will be fantastic for golf lovers on the Garden Route to come and see legends of the game live in action.
"We have a fantastic field including Major winners, former Ryder Cup winning captains and several Ryder Cup players, as well as a strong South African contingent.
"Gary Player did a magnificent job in creating The Links with its gently undulating fairways on completely flat piece of land – a former airstrip! On a winter's day in George, playing The Links makes you feels like you could be anywhere in Scotland or Ireland!"
Thailand's Boonchu Ruangkit will be looking to create some history of his own this week. The Senior European Tour Order of Merit leader will attempt to become the first player to win three consecutive Senior Tour events since Tommy Horton in 1997.
Ruangkit captured his maiden title on his Senior Tour debut in Brunei and added the Chang Thailand Senior Masters presented by ISPS a fortnight ago.
He carded the lowest 54-hole total in Senior Tour history – a 21-under-par 195 – to win by a record 11 strokes.
Former Ryder Cup Captains Sam Torrance and Ian Woosnam will be among those looking to deny Ruangkit a further entry in the record books.
While Torrance, last year's Order of Merit winner, claimed top five finishes in Mauritius and Brunei, Woosnam, who is chasing his fourth John Jacobs Trophy, has yet to find top gear this season.
Woosnam, a former world number one has previously tasted success on South African soil when he won the 1987 Million Dollar Challenge at Sun City.
Tony Johnstone returns to competitive golf after commentating for Sky Sports during the European Tour's recent South Africa swing.
The Zimbabwean, a frequent winner in South Africa in his years on the regular circuit, last won here at the 2008 Alfred Dunhill PGA Championship at Houghton.
In addition to Player and Bland, the 80 strong field also includes SA compatriots Simon Hobday, Bertus Smit, Hugh Baiocchi, Jeff Hawkes, Gavan Levenson, Bobby Lincoln, Chris Williams, John Mashego, Neville Clarke, Trevor Fisher Snr, Jannie Ackerman, Solly Mokgare, Robbie Stewart, Theo Manyama, Steve van Vuuren, Allan Henning, John Fourie and Vincent Tshabalala.
Fancourt has previously hosted the Presidents Cup in 2003, the inaugural Women's World Cup of Golf in 2005 and the 2005 South African Open Championship, won by home favourite Retief Goosen.