BELFRY NOTEBOOK: THURSDAY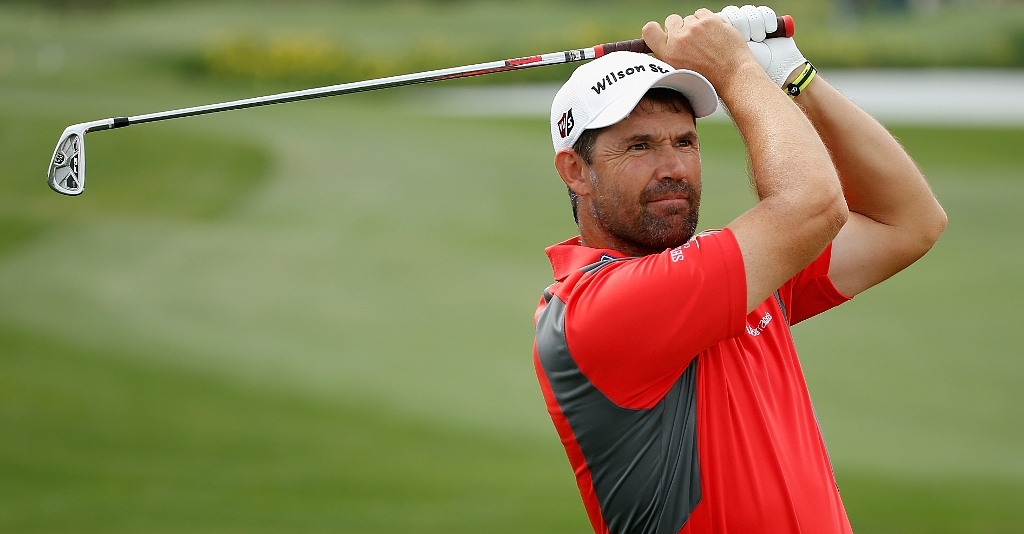 Matt Cooper brings you the inside stories on day one of the Quinn Insurance British Masters at The Belfry.
12 MONTHS ON
This time last year I followed Rory McIlroy's first nine holes of professional golf and there was a certain sense of déjà vu at 7.30 – another gloomy start from the 10th tee.
But his nine-iron to the front pin had just enough backspin to trickle into the water and the resulting double-bogey, soon followed by a bogey at 11, left him facing an uphill battle to shoot level par 72.
But McIlroy admitted afterwards that his first year of professional golf has taught him a lot about himself and even more about crafting a score so he remained patient and ground out the pars whilst waiting for the three birdies which corrected his scorecard.
His measured on-course response to the disappointment of missing out on victory in Crans earlier this month was reflected off course, too: "After I failed to win at Crans everyone I met was asking me why I bogied the final hole so I went to Spain with some mates because no-one there knew who I was."
Those two shots lost to par on the 10th were unfortunate and he insists that his ball-striking remains pure so don't be surprised if he makes a move on Friday.
CAN'T SEE WOOD FOR THE TREES
Paired with McIlroy this morning was Chris Wood, his successor as top-performing amateur in the Open Championship.
Wood also turned pro in the aftermath of that glory and like McIlroy he had his battles today.
On the 13th tee he drove his ball into a hedge and out of bounds.
His second drive cleared the hedge.
His third effort cleared the West Midlands.
He found the fairway with his fourth ball and eventually holed out for a 10. It seems absurd to say it, but the general view of those watching was positive because his scrambling and putting were not just brave but very skilful.
CELEBRITY HANDICAPS
According to two marshals the standard of play in the pro-am was at an all-time low this year. "We used to get Alan Hansen who played off six, but none of them were very good this year. Will Greenwood and Jonathan Davies weren't all they were cracked up to be."
Nor were they impressed with the celebrity factor. "One of them was called Vernon Kay, whoever he is. And Jeremy Kyle – have you heard of Jeremy Kyle? I haven't."
GALLIC FLAIR
Gregory Bourdy started the day in superb form helped by an eagle three at the third and a wonderful approach to the 10th which earned him a birdie.
He is something of an enigma as a player because his physique and stroke – especially his putting stroke – are rather fragile, but he is deceptively long and has a very sure touch around the greens.
He is also unusual in the modern game in having a pronounced shape of shot – right to left – which got him into trouble on the 12th when he pulled his tee shot out of bounds.
A female fan told me that he is one of the most elegantly-dressed players on tour, but after his mistake, in his grey jumper, under grey skies, with his rather large nose and careworn expression he reminded me of President Charles De Gaulle being told some especially bad news about the Maginot Line.
THE BELFRY MATURES
During last week's coverage of the Ryder Cup I saw some footage of the first match held at the Belfry and the contrast with today was astonishing: the course is now a very different proposition to 1985.
Instead of wide-open farm-fields on the edge of Birmingham the course is now genuinely tree-lined with the lakes and streams feeling significantly less artificial than they once did.
And this year it is offering a stiff test. Players and caddies agreed that the rough was much longer than last year and with softer fairways the course is playing longer – very few even attempted to reach the 17th in two, never mind achieve it.
A blustery wind is predicted for Friday afternoon so the early starters may have an advantage, although there is almost no chance of a repeat of last year's wild Friday wind which caused higher than average scoring.