Beatriz Recari – flying high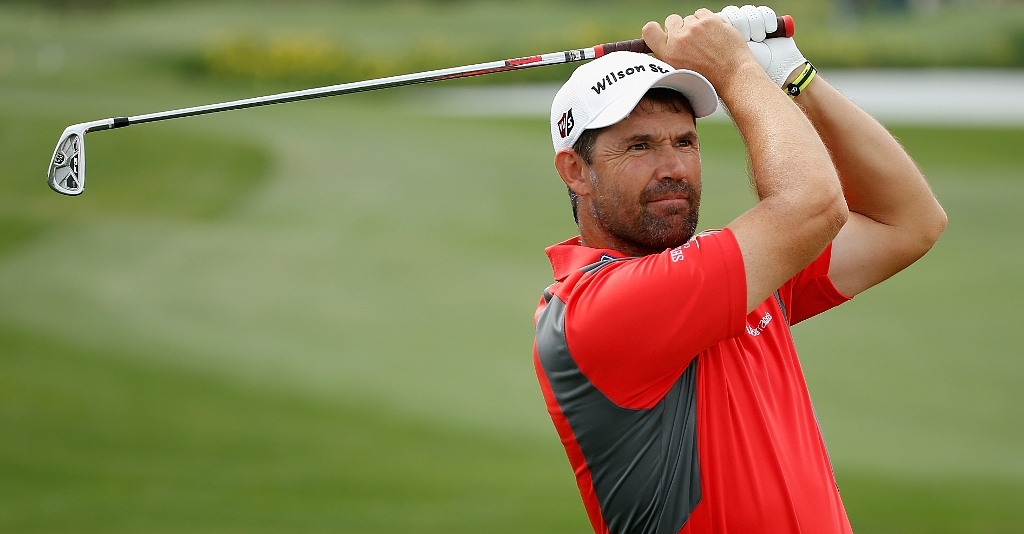 It has been a superb 12 months for Beatriz Recari – a winner on both sides of the Atlantic and a new favourite of the fans.
It has been quite a year for Spain's Beatriz Recari.
Twelve months ago this week Golf365 talked to the 23-year-old from Pamplona about her astonishing maiden win on the Ladies European Tour, a victory she had clinched a few weeks earlier by holing out with a 4-iron for eagle on the first hole of a play-off in the Finnair Masters.
She completed a superb double last week in claiming a maiden LPGA victory in the CVS/pharmacy LPGA Challenge at Blackhawk CC in California.
Together with fellow LET member Gwladys Nocera (who eventually finished runner-up) Recari took the halfway lead with rounds of 68-66 before, in the cold weekend weather, closing with two rounds of 70 for a one shot victory.
Aside from the two wins, however, this has also been a year in which Recari has announced herself to the wider golfing public.
When she claimed an LPGA card at last year's Q-school she was a complete unknown in the States but the innovative Mojo 6 event gave her a gilt-edged opportunity to turn that situation around.
With 15 of the 16 woman field set in stone the final place was determined by a public vote and the wildcard nominees had the chance to utilise television, magazines, websites, Twitter, Facebook and You Tube in order to increase their vote.
No-one did this better than Recari who embraced the idea, raised her profile and claimed the final spot in Jamaica in style.
Perhaps emboldened by her support she also fared well in the cut-throat competition itself, making the quarter-finals.
She further proved her head-to-head mettle when making the final 16 at the Sybase Matchplay Championship and then added a top ten in the Jamie Farr Owens Classic in early July.
Since then, however, she had struggled with form but when the opportunity to win presented itself in California, she didn't waste it.
But then, as she explained to Golf365 12 months ago, she learned a lot when winning in Finland – and, in fact, she learned as much when not winning the same event in 2008.
As our chat with her proved, Beatriz Recari is not just popular with the fans, a sponsor's dream and a golfer who knows how to win: she's smart too.
Golf365: Hi, Beatriz – thanks for talking to Golf365. Any first tour win is special, but the circumstances of your maiden win in the 2009 Finnair Masters were remarkable. Let's start with the return to Finland, to a course you liked, the Tali course in Helsinki where you finished third in 2008. You obviously had good feelings going into that week?
Beatriz Recari: Definitely because in 2008 it was my first top ten on the LET. That result allowed me to overcome any bad feeling and believe that I can do it at this level. I really liked the country and the event but it was so good to know I could compete. I led after round one, had a bad second round but then I was confident enough to be aggressive in the final round and it worked! I finished third and that felt so good.
Golf365: How had 2009 gone for you prior to Finland?
Beatriz Recari: I was slowly improving. I had an injury early in the season, since Australia in fact, and that stayed with me for a while. It meant I had to pull out of the Spanish Open. But it was only the details that were lacking. I was positive about my general form.
Golf365: You played the British Open and then went to the S4/C Wales Championship of Europe where you changed putters. Was that one of the important details to sort out ahead of your return to Finland?
Beatriz Recari: Up to Wales everything was flowing and rolling, I was feeling comfortable. I was just looking for a putter that suited my stroke. Before Wales I changed for one I thought would help my putting stroke but it didn't work that well. After the first round in Wales I went to the tour truck and I said, "I really need something else because I would rather be putting with my 3-wood!" So I got another one and it worked fantastically well, really quickly.
Golf365: But you found the British weather a bit cold?!
Beatriz Recari: So windy!
Golf365: I was at both events and thought it was quite hot!
Beatriz Recari: (Laughing) For Britain only!
Golf365: So it was good to get home and warm up?
Beatriz Recari: Yeah I had two weeks off that enabled me to prepare really well for Finland. I was focusing on the gym, really good quality technical work, improving my ball-striking. Those two weeks the feeling was like so good. My game was great, lots of anticipation. It was almost a case of: "Wow, I feel good!"
Golf365: Sometimes you can expect a week to go well in a favourite place, but it might not happen; the expectations might be too high. So did that week start well?
Beatriz Recari: Yeah you almost can't explain it. Even silly things like our bags being first off the plane! I was feeling happy, not worrying about anything. Which is very easy to say – and your coach can tell you to enjoy every shot – but trust me it doesn't happen too much! It was almost strange – you have to feel it to understand it because it is so odd.
Golf365: In 2008 you led after the first round – and that's exactly what you did again in 2009 with a six-under par 65.
Beatriz Recari: I was feeling so aggressive and putting so well. It felt good again.
Golf365: But in 2008 you shot 72 in round two to slip back. Did you learn from that experience?
Beatriz Recari: When I talked to the media after leading again they wanted to know what I would do, how I would cope. I said, "Well I'm not going to worry. Last year happened, but this year is a different year. I'm going to enjoy it and see if I can play a better round!"
Golf365: Which is exactly what you did – in round one you bogied the last to equal the course record and then in round two you went one better.
Beatriz Recari: Yeah, so I got, I think, eight birdies and one bogey. The day before everyone had teased me saying, "Bea, you bogied to equal the course record – you could have beaten it!" But then I went in to the media centre after round two and said, "Hello, I broke the course record today instead!" 2008 was definitely a learning experience. I took the positives from it. I was able to stay more focused this time.
Golf365: In the final round you shot a two-over par 73 and were caught by Denmark's Iben Tinning. But you holed a really solid putt on the final green to make the play-off. Was that an important, last minute confidence boost?
Beatriz Recari: I honestly kept telling myself that this was my week. I said, "I have the quality to win this week and I'm not going to let it go. I'm not going to beat myself up if they catch me. I'm just going to let it happen." It was a tough round, no doubt about it, but I was confident too.
Golf365: How did you approach the play-off?
Beatriz Recari: I was thinking, "Keep going and just enjoy it." I had a really strong feeling,