Basson grabs Namibia lead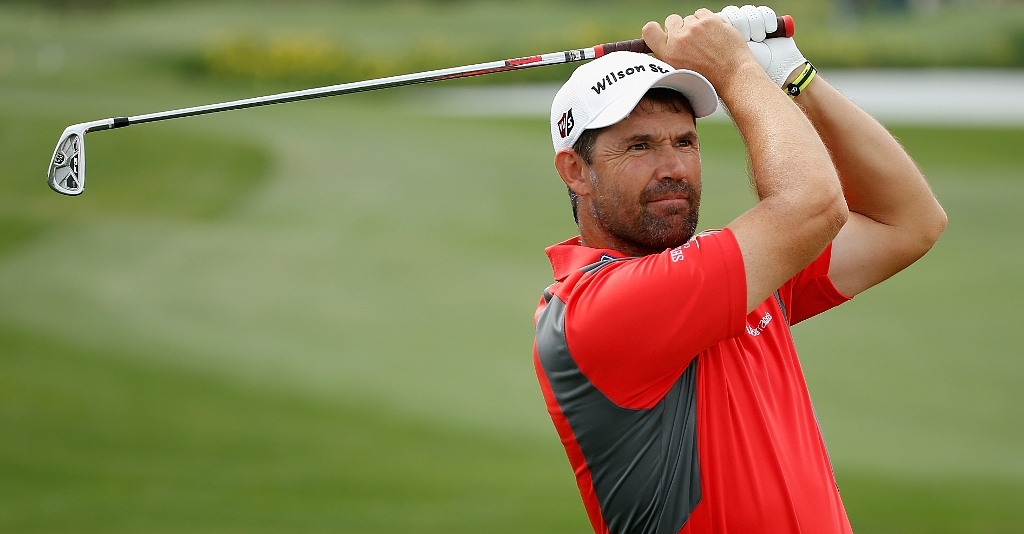 Christiaan Basson starting slowly but got hot with five birdies on his closing nine to lead the Namibia PGA Championship.
Christiaan Basson starting slowly but warmed up considerably with five birdies on his closing nine to head the MTC Namibia PGA Championship by two strokes after Saturday's third round.
His five-under-par 66 put him in front at 12-under with Sunshine Tour rookie JG Claassen in second place after dropping two shots coming home.
He shot a four-under 67 to be at 10-under for the tournament going into Sunday's final round.
One shot further back are Josh Cunliffe, Albert Pistorius and Ryan Tipping who all had opportunities to get ahead, but spurned them with two bogeys apiece on the back nine of this 6,570-metre par-71 course at Windhoek Country Club.
"I just played solid golf," said Basson of his round.
"I couldn't get going in the beginning, but I knew I just had to stay patient and in the end a couple of my putts started falling and I got a bit of momentum going."
"Today, I made one or two putts down the back nine, and I also chipped in once, on the 15th, and that always helps," he added.
Basson, who is looking for his second victory as a professional after his maiden win in 2009 in the Coca-Cola Championship, was not sure how well he was going to sleep on the lead.
"When I won, I came from one shot down."he recalled, "So I'm pretty sure I'll be nervous for the first few holes of the final round."
Claassen used all his length off the tee to his advantage in his round, and, when he eagled the 530-metre par-five 10th, he hit the front.
However, length needs to be controlled, and he bogeyed the 14th and 16th when he didn't control it.
Even with his birdie on 15, he slipped out of the lead, and will have to work to get on top of the leaderboard again.
Cunliffe also eagled the 10th – he chipped in from just short of the green – but bogeys on 13 and 15 stymied his charge.
"It always seems to happen," he lamented as he tried to work out the kinks in his game on the [practice range afterwards..
"Now I have left myself with more work than I would have liked tomorrow."
Tipping's pair of bogeys came in succession on the 16th and 17th, after all the hard work had been done and he had made three birdies to lead the tournament and Pistorius bogeyed 13 and 16 as the chasing pack allowed Basson to slip away
"The course is playing a bit tougher than previous years and under the conditions, you have to be steady; you can't make mistakes," was Basson's final word to his pursuers who will be looking to go low to catch him.