Baseball's loss is golf's gain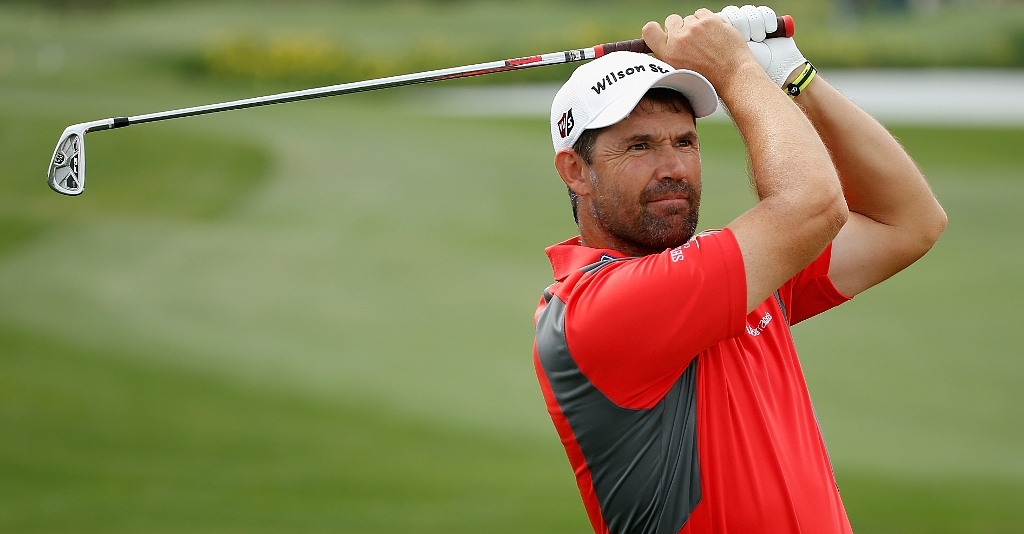 Like many Korean boys, Bae Sang-moon wanted to make a career out of baseball. The problem was his parents objected to it
Like most Korean boys, Bae Sang-moon marvelled at the chance to launch the ball afar and wanted to make a career out of the game. The only problem was his parents objected to baseball and told him to focus on golf.
He is more than glad, now, that he listened to his folks.
The 22-year-old Bae underlined himself as one of the most exciting young stars on the Asian Tour with a third career victory on Sunday when he claimed the GS Caltex Maekyung Open on home soil.
It gave him a collection of some of the finest trophies in Korea and also ensured he maintained a winning streak since 2007, the year he broke through at the SK Telecom Open and followed up with another title at the Kolon-Hana Bank Korean Open last year.
"When I was young, I enjoyed playing baseball and wanted to make it my career," said Bae, who moved up to eighth place on the Asian Tour's Order of Merit with US$111,478 after picking up the winner's cheque of US$93,312.
"I played baseball for my school and was very much into the sport. However, my parents advised me that baseball wasn't as good a career as golf and I listened to them. I'm glad I did."
His mother Si Ok-hee, especially, has been a pillar of support. When he won his first title, she caddied for him and provided a calming influence by his side during the heat of battle.
Whenever she travels on the Asian Tour with Bae, she will walk diligently amongst the spectators to offer support and encouragement and would also stand close by to watch him go through his paces at the practice range or putting green.
"My family been very supportive," Bae acknowledged. "My mum doesn't caddie for me anymore but she's always there."
With three impressive victories now on his resume, the long-hitting Bae, who easily propels drives of over 300 yards, knows the time has come for him to start winning on foreign soil.
There is no doubting his talent as he is amongst a new breed of Korean young guns who are willing to rake in the air miles in search of fame and fortune on the Asian Tour.
After earning full playing rights in 2007, Bae competed regularly on the Asian Tour last season and finished an impressive seventh on the Order of Merit.
Amongst last year's highlight was winning his national Open where he beat a field that included Ryder Cup stars Ian Poulter of England and Anthony Kim of the United States. He also qualified for his first appearance at the Omega Mission Hills World Cup with Kim Hyung-tae.
On Sunday, Bae upstaged compatriot Ted Oh in a play-off, winning at the second extra hole with a par. "It's unbelievable! I've never played in a play-off before and to win the event this way is always something special. I want to thank all my fans for coming out here and supporting me," said Bae.
Oh's consolation was a US$58,320 runner-up cheque which moved him up to 17th place on the Order of Merit with a season's haul of US$74,912. It will lock up his card for the 2010 season, leaving Oh with the chance to focus solely on winning his maiden title on the Asian Tour.
Thongchai Jaidee of Thailand remains at the top of the Order of Merit with US$707,857, followed by Anthony Kang of the US in second place with US$372,469. India's Jyoti Randhawa is third with US$246,745.
ASIAN TOUR ORDER OF MERIT
TOP-20
1. Thongchai Jaidee (THA) 707,857
2. Anthony Kang (USA) 372,469.3
3. Jyoti Randhawa (IND) 246,745
4. Kang Sung-hoon (KOR) 238,285
5. Hiroyuki Fujita (JPN) 207,142
6. Prayad Marksaeng (THA) 179,150
7. Johan Edfors (SWE) 112,750
8. Bae Sang-moon (KOR) 111,478
9. Mardan Mamat (SIN) 106,723
10. Adam Blyth (AUS) 96,977
11. Noh Seung-yul (KOR) 94,111
12. Lu Wei-chih (TPE) 92,109
13. James Kamte (RSA) 90,777
14. Chapchai Nirat (THA) 86,377
15. Jason Knutzon (USA) 83,003
16. Rhys Davies (WAL) 75,066
17. Ted Oh (KOR) 74,912
18. Andrew Dodt (AUS) 65,370
19. Scott Barr (AUS) 64,171
20. Terry Pilkadaris (AUS) 63,507