Barron taking PGA Tour to court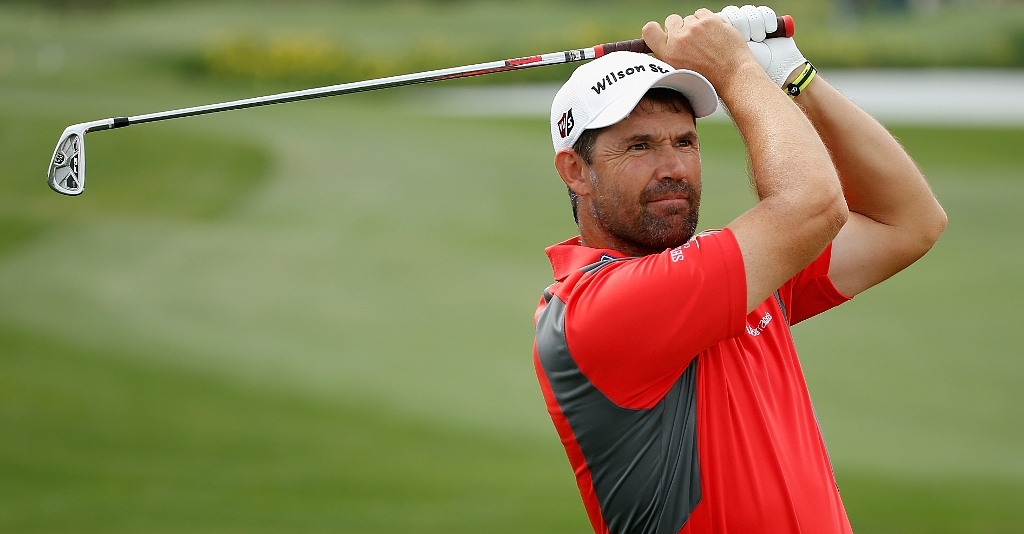 Doug Barron, the first player to be suspended under the PGA Tour's new anti-doping laws, is taking the Tour to Court.
Doug Barron, the first player to be suspended under the US PGA Tour's anti-doping program, has challenged his suspension in the US Federal Court .
He has filed an immediate temporary restraining order that would allow him to play the second stage of the Tour's Q-School next week and also provide a possible legal avenue for him to play the Tour in 2010.
According to GolfChannel.com the complaint, filed on Thursday in Shelby County Court in Memphis, the prohibited substances Barron tested positive for under the circuit's anti-doping policy were 'medications prescribed to him by his medical doctors for legitimate medical reasons'.
At the Tour's request, the case has been moved to federal court in Memphis and will be heard at 9 a.m. (CT) on Friday.
Ty Votaw, the recognised PGA Tour spokesman, was not immediately available for comment. Nor was Tour Commissioner Tim Fincham who is reported to have told Barron his suspension could be doubled if he attempted to appeal.
Barron, a struggling journeyman golfer who has been playing most of his golf on the second-division Nationwide Tour in recent years and had only played in one PGA Tour event this year, is the first player to be suspended under the Tour's new doping policy.
According to the 29-page complaint, Barron began taking beta blockers in 1987 when he was diagnosed at age 18 with mitral valve prolapse.
In 2005, Barron was also diagnosed with low testosterone and began taking monthly injections of testosterone. Both are prohibited substances under the circuit's anti-doping policy which began in July 2008.
In October 2008, four months after the circuit began testing for PEDs, the Tour told Barron to begin weaning himself off the beta blockers and testosterone.
On June 11 at the St. Jude Classic in Memphis, Barron's only Tour event this year which he played on a sponsor exemption, he was selected for testing and tested positive for both substances.
A year before Barron was tested in Memphis, he applied for a therapeutic use exemption (TUE) for both drugs. The Tour denied his application in October 2008. Later that month commissioner Tim Finchem also denied Barron's appeal.
One long-time official with the World Anti-Doping Agency who requested anonymity told GolfChannel.com on Tuesday that testosterone is considered, 'the granddaddy of all performance-enhancing drugs'.
But according to Dr. Marco Pahor, a University of Florida researcher who studies the effects of low testosterone, normal levels of testosterone in males range from 300 to 1,200 nanograms per deciliter and said Barron's complaint maintained he tested as low as 78 nanograms per deciliter before beginning his injections.
Dr. Pahor also said when testosterone therapy is stopped normal symptoms – which include a drop in sex drive, changes in mood, an increase in body fat and a loss of muscle and bone strength – return within months.
Barron's complaint maintains he began weaning off the beta blockers, dropping his doses from 160 milligrams to 40 milligrams in June, and he completely stopped taking them in July.
He also stopped taking his monthly injections of testosterone in October 2008, although he told Tour officials he had a 'single dose of exogenous (external) testosterone' in June 2009.
This because doctors had advised him it was not safe to stop taking the drugs 'cold turkey', suggesting that he could suffer serious side effects as a result.
"He's been taking (beta blockers) for 16 years," said Art Horne, Barron's agent.
"His doctors tried to work through this with the Tour, saying it's dangerous to simply stop."
The complaint also challenges the Tour's contention that Barron's use of beta blockers and testosterone enhanced his performance
Barron has not yet appealed his suspension, partly because he is allowed by Tour rules a 45-day window to complete the appeal and preferred playing in next week's Q-School and possible earning a 2010 Tour card.
The complaint also contends that Finchem "made comments regarding the futility of an appeal . . . and that his (Barron's) punishment could be doubled if he appealed and lost."
Barron is seeking unspecified 'compensatory, punitive and other damages' for the suspension and last week's press release which stated Barron had 'violated the PGA Tour Anti-Doping Policy's ban on the use of performance enhancing substances'.
"(The Tour) has unfairly singled (Barron) out and taken away his ability to support his family through his chosen profession for an entire year in an effort to show the world how tough it is on golfers who take banned substances," the complaint reads.