Ballantine's moves to Blackstone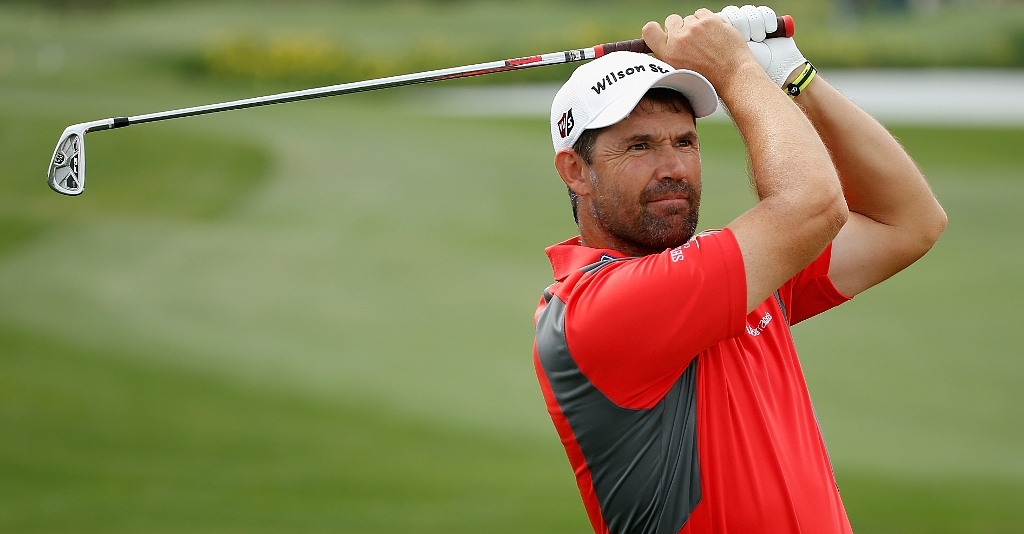 The Ballantine's Championship will enter a new era in 2011 when it moves to the Blackstone Resort in Seoul.
The Ballantine's Championship will enter a new era in 2011 when it moves to one of Korea's most prestigious golf clubs, Blackstone Resort in Seoul.
It will be the first time that the exclusive venue – which opened only last year and has just 300 members – has hosted a professional tournament.
The first three editions of the €2.2 million Ballantine's Championship were played at Pinx Golf Club on the Korean holiday island of Jeju.
"The move to Blackstone is an exciting next step in the tournament's development – a chance to showcase it to even more people and realise its huge potential," said David Ciclitira, chairman of event promoter Parallel Media Group.
"We want to create something that is beyond a golf tournament and this new venue close to Korea's capital will provide the platform to achieve that.
"We enjoyed three wonderful years at Pinx and it was only after much deliberation that we made the decision to move to Seoul.
"The people at Pinx were fantastic hosts and their contribution towards establishing the Ballantine's Championship as a hugely significant Asian golf tournament will always be remembered."
The 2011 Ballantine's Championship – once again co-sanctioned by the European Tour, Asian Tour and Korea PGA – will be played at Blackstone Resort in Icheon, just south of Seoul, from 28 April to 1 May. The club will host the event for at least the next three years.
Keith Waters, chief operating officer of the European Tour, said the move would raise the tournament's profile even higher.
"The Ballantine's Championship over the last three years has become firmly established as one of the premier events in the Asian region and this move to Blackstone, a world class venue close to the capital Seoul, will further enhance the tournament's credentials," he said.
"We thank Ballantine's for their vision and continued commitment to developing the Championship, the Korea PGA and the event promoter PMG for their support."
Designed by the highly reputable JMP Golf Design Group, the stunning Blackstone Resort features magnificent ridgeline views, creeks and lakes, and secluded forest glens.
It has three nine-hole courses, North, East and West. The tournament will be played on the 7,314-yard, par-72 North and West layout.
"We are very excited to be hosting the Ballantine's Championship and are looking forward to welcoming an array of world class players to our club," said Blackstone Resort chief executive officer Greg Won.
"Tom Watson was a recent visitor and he was extremely impressed by what he saw. We think Blackstone is the perfect venue for this tournament and we anticipate some thrilling action and a memorable week."
Commenting on the announcement, Peter Moore, global brand director, Ballantine's said: "Ballantine's and golf share a long history and are enjoyed together throughout the world. In Korea, there are five million golfers, many of whom are whisky drinkers making it a very important market for Ballantine's.
"With this move, we are confident that the Ballantine's Championship will go from strength-to-strength by attracting new players and visitors, and subsequently offer us the opportunity to continue to build our heritage and credibility in the world of golf."
The Ballantine's Championship has provided some dramatic moments in its three-year history. Northern Ireland's Graeme McDowell showed his Major-winning potential when he captured the inaugural event on the third extra hole against India's Jeev Milkha Singh, while Thailand's Thongchai Jaidee emerged triumphant when he birdied the first hole of a three-way playoff in 2009.
The 2010 tournament produced an unforgettable finale as unheralded Australian Marcus Fraser – a player who almost gave up the game three years earlier because he was in such a slump – surprised everyone with an incredible wire-to-wire victory.