Baildon: Review, hole-by-hole and gallery too!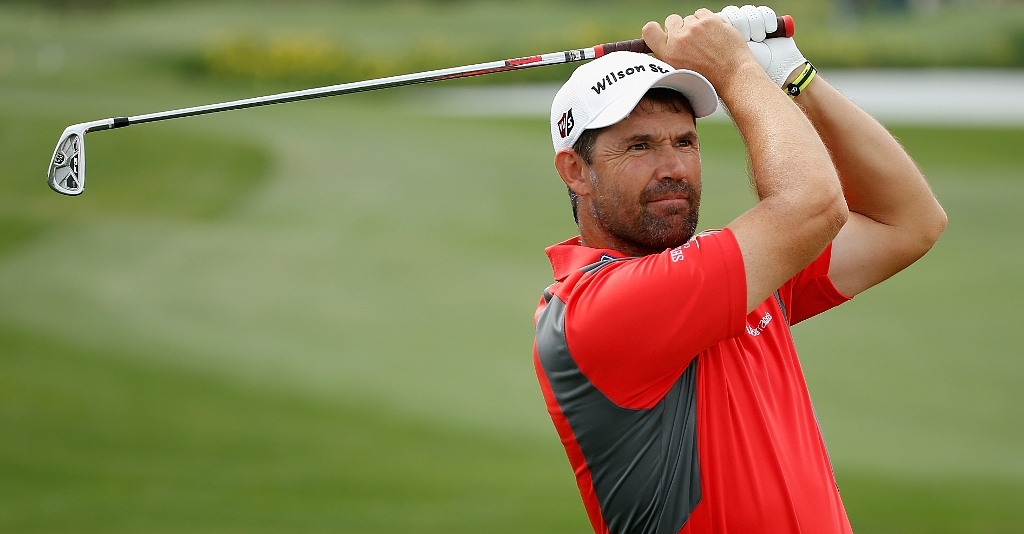 Baildon GC in West Yorkshire offers a unique golfing experience. Dave Tindall and Paul Simpson reveal why it's worth a visit.
"Bleak up there isn't it"; "is that the one with sheep wandering all over it?"; "make sure you've got about 50 balls in your bag".
Those are the knee-jerk responses that have been fired my way whenever I've mentioned to fellow golfers that my local course is Baildon.
And maybe it's why, until last week, I'd shied away from ever playing it.
In truth, I hadn't played anywhere in the last five years (young family, laziness etc) until four months ago. But despite familiarising myself with which end of a club to use with six or seven rounds at various venues around Yorkshire, it looked odds-on that another summer would pass and I'd still be left waiting to make my debut on a course not much longer than a lengthy par five up the road from my house.
However, cajoled by my neighbour Paul and seduced by a bit of sunny weather, I took the plunge last Friday. And, wouldn't you know, I can honestly say it turned out be one of the most enjoyable golfing experiences of my life.
The course was challenging, I actually played reasonably well and the views were simply spectacular (click here to see our special Baildon gallery).
Baildon celebrated its centenary in 1996 and there are some cracking little anecdotes to be found when flicking through the special booklet the club produced to mark the first 100 years.
Club pro Richard Masters briefly held the clubhouse lead on day one of the 1986 Open Championship at Turnberry after foul weather saw scores rocket while Gordon J Brand, a product of the Baildon club and a future Ryder Cup star, actually finished runner-up to Greg Norman in that same Open. Brand, we also find out, was an accomplished tuba player.
Rewind back to 1945 and there's another anecdote worth printing in full.
"One Sunday in 1945 Mr. and Mrs. Mason Wilkinson were playing on the 14th, when Mrs. Wilkinson was hit by a plane with a 5ft wingspan. Mr. Wilkinson was so enraged that he jumped on the plane and smashed it. Little did he know that it belonged to Silvio Lanfranchi, a volatile Swiss baker, living in Bradford. Seeing what happened, Silvio raced up to Mason, took his clubs and broke three. Mason was having none of this, so he hit Silvio in the face. There ensued a rather nasty fight, the police were called and both men were summoned to appear in court."
Fast forward to today and Baildon is making more headlines.
The club has been forward-thinking enough to sign up to PowerPlay – described as golf's version of Twenty20 cricket where there are two flags on each of the nine holes and you score more points when choosing to go for the harder black flag.
And a quick check of the latest world rankings shows a Baildon member – Gary Stevenson (handicap 13) – occupying top spot!
But what else has happened between the centenary in 1996 and the present day? One man who should know is my playing partner Paul Simpson who has been playing the course since the age of 10 and has enjoyed membership on and off since.
Time for a quick Q&A to learn about Baildon both present and past:
Dave: So where were the sheep?
Paul: Myth number one Dave. There were sheep on the course but foot and mouth put an end to that a long time ago. When sheep were on the course it was often a case of get your drive away and hope that you miss them, but at least they didn't pick up your ball and fly off with it like the crows did a few years ago. They would lurk in the only tree of note on the course, adjacent to the 18th fairway, swoop down, tease the unsuspecting golfer by pecking at his ball and wait for him to break into a sprint before flying off with it in their beak.
Dave: Some classic scenes from the cult 80s movie Rita, Sue & Bob Too were filmed on Baildon Moor. I must admit that Bob's post-coital remark "I thought I were great" went through my mind when I was walking the course. As a Baildon local, do you remember them filming up there?
Paul: It all took place on a track above the 17th green. You could see the floodlights from the bottom of the moors so it was a no-brainer for a few nosey kids to go up and see what was going on. We had no idea what was being filmed or what they were talking about as we commando crawled our way through the bracken but fortunately a group of older kids who'd had the same idea educated us on some of the facts of life. I remember another incident in the same area of the course when a five-pointed star was burnt into the 17th green and rumours of devil worship taking place on the moors ran through our fertile imaginations. The incident made the front page of the local paper.
Dave: I'm very aware that I played the course in extremely benign conditions. How many shots could I have added to my score had the wind really blown?
Paul: Difficult to say. The weather is one of those subjects that gives Baildon an undeserved negative reputation. People assume that because it's set on moorland that it's always, windy, raining or snowing so they don't give the course a chance. Of course the wind can blow, and without the comfort of a tree-lined fairway you can feel exposed but you adapt to your surroundings and play the course accordingly. Nobody complains about gusty conditions when they play the famous links courses and here the fairways are wide enough to accommodate the exposed nature of the course. I believe it's a matter of being sensible off the tee, easier said than done.
Dave: We didn't get a chance to sample the hospitality of the club, what are your experiences of the set up?
Paul: It's three years since I was a member at the club (like you I've been busy bringing up kids), but one thing that always struck me was the down-to-earth nature of the members. There was none of the snobbery you traditionally associate with golf clubs. Everybody seemed to know everybody else and there was always plenty of competitions which gave the members a chance to mix and play with each other. One informal occasion which takes place at the club is the OUBO (The Official Unofficial Baildon Open) which was started by a group of friends back in 2003 and is open not only to members but also non-members. The event takes place annually on the first Friday in July and emphasises the camaraderie within the club as each player, including presidents and captains, wears the same garishly coloured, specially manufactured shirt (which changes colour each year) with their name on the back along with charity shop trousers. This year around 40 players took part which is a terrific show of unity and friendship, considering that the vast majority would have had to take a day off from work.
Dave: Maybe you should invite Tarby next year. After all, he knows the lay of the land.
Paul: Good idea! Yes Jimmy Tarbuck played here when Baildon hosted the 1983 Leeds