AZINGER COMES OUT SWINGING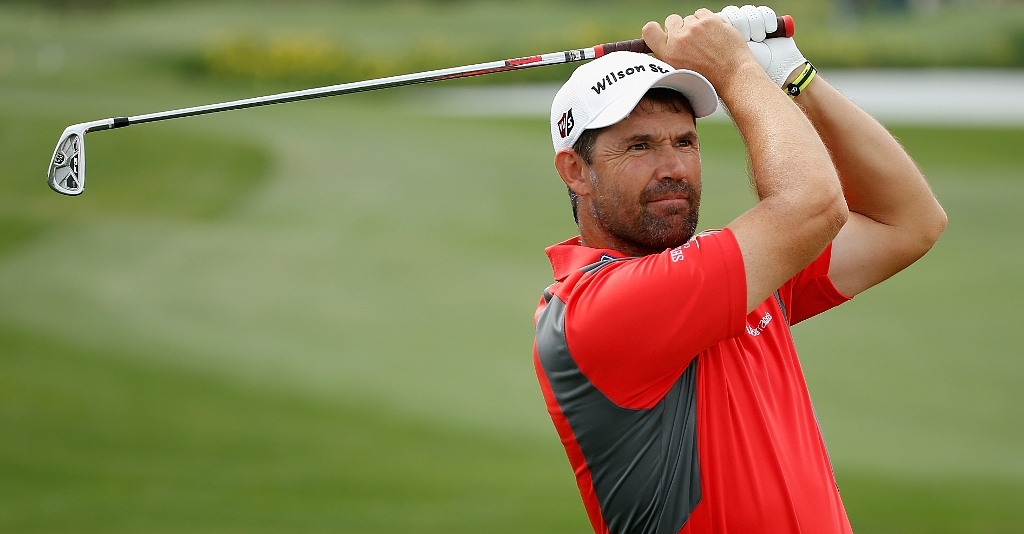 PA Sport's Mark Garrod looks at the way Paul Azinger is playing his cards in the run-up to the Ryder Cup and reckons he is doing it rather well
Four times they clashed and not once did Nick Faldo, Europe's record points-scorer, get the better of Paul Azinger when they went head-to-head in the Ryder Cup – not even after he holed-in-one at The Belfry in 1993.
And that is clearly how the American intends it to remain, on and off the course, now they are rival captains.
It counts for nothing come next September, of course, and we should remember that Europe have won the last three matches – the last two by record nine-point margins – but Azinger has clearly edged Faldo in making a smoother start to his job.
Azinger asked for and was given a huge shake-up in the way the Americans pick their side, making it much more of a sprint next season rather than the two-year marathon which brought the danger of having players on board whose form had dipped.
He appointed Ray Floyd and Dave Stockton, two former captains known like Azinger himself as fierce competitors, to be his assistants and last month he watched Tiger Woods and company thrash an impressive-looking International side in the Presidents Cup in Canada.
Faldo, in contrast, has already lost one of his two assistants with the resignation of Paul McGinley and while stating that he was happy with what he saw and learnt at the Seve Trophy in Ireland the inescapable fact remained that 12 stars – an entire Ryder Cup team, in other words – turned the match down.
Moreover, he then committed what was surely a faux pas by airing his "disappointment" that Colin Montgomerie missed some team meetings and adding: "Monty's a tough one. He was the only one whose emotions I had to deal with."
That brought criticism from former captains Sam Torrance and Bernard Gallacher and Azinger could not wait to make capital out of what has been happening when he and Faldo came together at Valhalla, next year's venue, this Monday.
Talk of assistants "dropping like flies" and urging a reporter to ask a question about Montgomerie again when Faldo said he had not heard it, no opportunity was missed to have a little dig.
And when Faldo was asked if, as his opposite number had admitted, he wanted his vice-captains to "keep me from making mistakes" Azinger leapt in: "He thought he made a mistake once, but he was mistaken."
All good fun – or does it go deeper?
According to an article in America's "Golf Digest" magazine in 2002, just before Azinger made his cup return after an absence of nine years, he had "long lived with a memory of Faldo's dismissive voice".
According to Azinger's father Ralph, a retired US Air Force lieutenant colonel, it stemmed from the 1987 Open at Muirfield, when Faldo won the first of his six majors thanks to Azinger finishing bogey-bogey.
"Paul donated that British Open to him," the father stated, "and what does Faldo say? He says 'tough luck, old boy'. Maybe that was nice British talk, but those words grated on Paul. He wanted to make Faldo eat his words."
While remembered most for his fiery contests with Seve Ballesteros – he called the Spaniard "the king of gamesmanship" and Ballesteros called the 1991 team "11 nice guys and Paul Azinger" – duels with Faldo might have had an edge as well then.
In 1989, on his Ryder Cup debut, Azinger and Chip Beck ended a seven-match unbeaten run of Faldo and Ian Woosnam with a two and one victory in the second day fourballs and in 1991 he and Mark O'Meara inflicted on Faldo and David Gilford a seven and six drubbing.
Faldo had to sink a 12-foot putt for a half with Montgomerie against Azinger and Fred Couples at the start of the second day in 1993 – because of fog they had to come back for a one-hole shoot-out – and although the Americans had already won when their singles clash came to a climax, it still mattered to Azinger.
When Faldo aced the 14th the former US PGA champion, whose swing had once been mocked by Faldo, ignored the frenzy by going straight over to the next tee. "It never fazed me – birdied the next hole," he said after making a seven-footer on the last for a half.
Shortly afterwards diagnosed with lymphoma cancer, Azinger fought back from that and then in 1999 from the devastating loss of his close friend Payne Stewart to become a US Tour winner again – and then a Ryder Cup player again.
On being given a wild card by Curtis Strange he was inevitably asked about the skirmishes he had had.
"I'm older now and maybe more mature and wiser," he replied. "I'm not going to be fist-pumping in anybody's face or anything like that. I didn't do that before, but I stood my ground here or there and I am reasonably patriotic. I'm just going to try to play my best and be myself.
"You must admit that some animosity has made the Ryder Cup better. Before 1989 nobody in our country cared much about it, but now it is one of the premier events in sport."
The very last shot he played in the event was a truly memorable one. Just as Niclas Fasth prepared to be the player to take Europe to victory Azinger holed from a greenside bunker at the last for a half.
It did not save the match because minutes later McGinley sank the winning putt against Jim Furyk, but it again demonstrated what the event means to him.
Now he is trying to do what he can as a captain to influence things – and, it seems, playing a good hand at the moment.
As one would expect from someone who last year competed in the World Series of Poker in Las Vegas.