Aussies prosper at Loch Lomond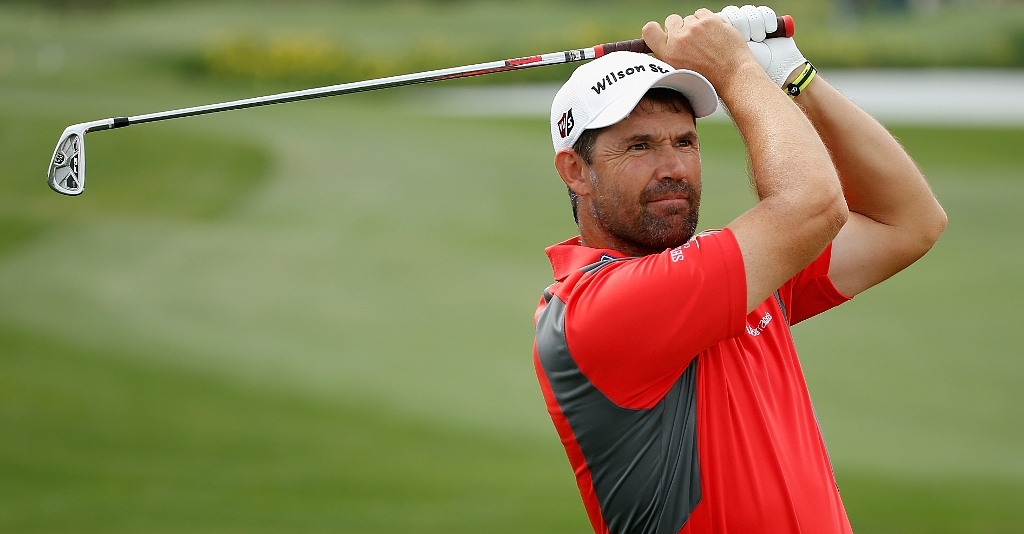 It was a good day for Australia in the golf as well as the cricket on Thursday as Richard Green took the lead at the Scottish Open.
It was a good day for Australia in the golf as well as the cricket on Thursday.
Left-hander Richard Green leads the Barclays Scottish Open at Loch Lomond after a seven under par 64 – and Adam Scott, currently dating tennis star Ana Ivanovic and trying to fight his way out of a slump, is only two behind.
Not so happy, though, was Lee Westwood. His build-up to next week's Open was hit by a chest infection and after struggling to a 73 the former European No 1 said he had been "stupid" to tee off.
Colin Montgomerie could do no better than the same score, but there was still a Scot as well as a Scott on the leaderboard.
That player was Glasgow-born, but Arizona-based Martin Laird, over from the US Tour for his first-ever professional tournament in Europe.
Laird, watched by proud parents and grandparents, twice chipped in en route to a 65 which put him in joint second place with 42-year-old Irishman Paul McGinley, England's Graeme Storm and Spaniard Gonzalo Fernandez-Castano.
Green first came to global attention back in 1997 when he beat Greg Norman and Ian Woosnam in a play-off in Dubai, but his only European Tour victory since then came in Austria two years ago.
"I haven't handled the pressure quite as well as I would have liked to," admitted the 38-year-old from Melbourne. "But the more I put myself there the more and more I feel like I can do it.
"The best advice I've had is to pretty much try not to do anything out of your own ability – see what you can achieve and just do the
best you can with what is in front of you."
His round came after a pro-am which he ended worried about his swing.
"It was a bit of a surprise – I'd been playing well for three weeks and all of a sudden I couldn't find it. But I went on the range for probably an hour and an half and got things back on plane."
A curling 35-foot putt for eagle on the 13th, his fourth, settled him after he had bogeyed the one before and six birdies followed.
Scott, world No 3 only 12 months ago, is currently down at 43rd and prior to last month's US Open missed seven out of eight cuts.
Ivanovic has herself fallen from first to 11th in the past year and was in tears at Wimbledon after having to pull out injured during her fourth round match with Venus Williams.
Scott, linked with Holywood actress Kate Hudson earlier in the year, did not want to discuss his private life after his round, but did say: "It's nice to be in a good frame of mind in all areas of your life."
McGinley is back in The Open next week after failing to qualify for Birkdale last year and he commented: "I'm comfortable in Scotland.
"I come up here to watch Celtic and see (coach) Bob Torrance and sometimes that has an effect. I get a lot of support – or half the population up here anyway!"
Storm was British amateur champion 10 years ago, but after early struggles in his pro career went to work cleaning trays outside a cake factory to earn some extra cash.
The 31-year-old finally established himself in 2005, however, and two years later won the French Open.
To move to the next level, though, coach Peter Cowen advised him to work on his fitness and a shock was in store when he was tested.
"I had a scan for body fat and things like that," he said. "I'm not going to tell you exactly, but it wasn't very good and obviously it gives you sort of a kick-start.
"The world No 1 (Tiger Woods, of course) is the fittest guy, the best in every department, so being fit is a massive thing and helps you mentally as well.
"I enjoy doing it, although I got a new programme on Tuesday and it nearly killed me in the gym."
Storm, a stone lighter than before he began really working out, was in the first group off at 7.30am, birdied the first two and had a hat-trick from the 15th.
Laird joined him with two closing birdies and the 26-year-old stated: "I was a little more nervous than usual, so it's obviously a dream start for me."
Playing with Westwood were Rory McIlroy and Ian Poulter, both wearing tartan trousers. They scored 68 and 69 respectively, while Ernie Els, Darren Clarke and Masters champion Angel Cabrera matched Poulter's round and defending champion Graeme McDowell shot 70.
Sir Nick Faldo, playing his first tournament of the year and also in the coming Open, was two under after seven, but slipped back to a level par 71.