Augusta ranked top again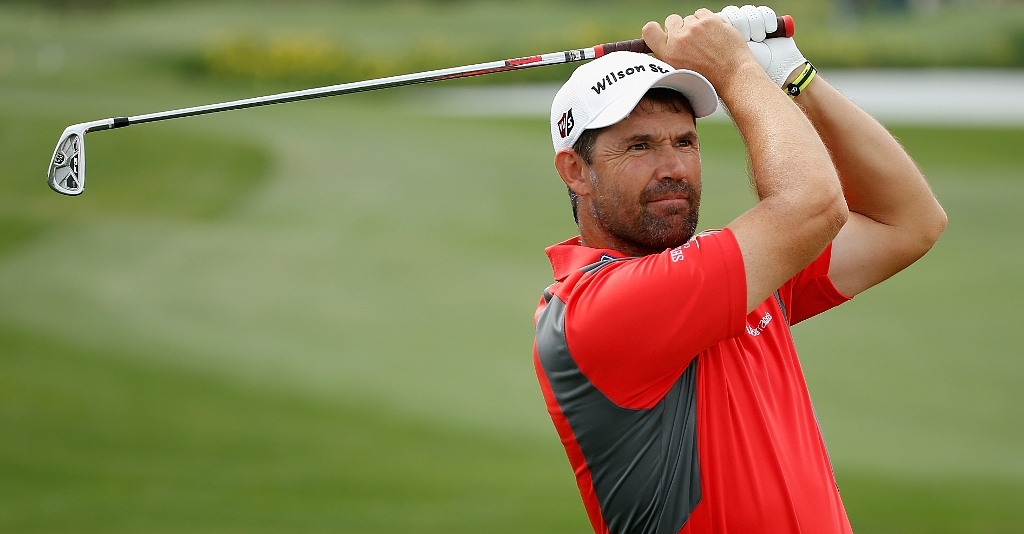 Augusta has once more been named tops in Golf Digest's latest list of 'America's 100 Greatest Golf Courses'.
Famed Augusta National has once more been named top of Golf Digest's respected biennial ranking of "America's 100 Greatest Golf Courses".
But it was close. Very Close.
According to Golf Digest's official website, the highly exclusive Georgia club, home of the Masters since its inception, edged out the private New Jersey golf institution, Pine Valley Golf Club, by just O.388 of a point.
This is the third time in a row that Augusta National has topped Pine Valley in Golf Digest's America's greatest list, but before that, since Golf Digest's first ranking list in 1966, Pine Valley was almost a permanent fixture at number one, the exception being in 2001 when Northern California's Pebble Beach edged it out
This year's list is actually 101-strong because of the tie for the 100th spot between Hilton Head's Harbour Town Links and the lesser-known Ocean View Forest Resort.
There was also a tie in the top 20 between Pete Dye's modern-day Whistling Straits (1998) and the Chicago Golf Club which was established way back in 1894. They are jointly ranked at 17th.
The vast bulk of the Top 20 clubs on the 2011 ranking list of clubs were established in the later part of the 19th Century and the early part of the 20th Century, but topping the list of the nine clubs who were not on the 2009-2010 list of America's best 100 clubs is the Alotian Club, whose Tom Fazio designed course has helped this modern-day golf institution burst onto the list for the first time in 14th place.
The full list of Golf Digest's highly respected 'America's 100 greatest golf course' along with a rankings package that includes the nations 100 best public courses and a ranking for each state, will appear in the May issue of the magazine, due out soon.
In the meantime, the top 20 ranked US clubs for 2011 with their designers and date of inception are as follows:
1 Augusta National GC in Augusta, Georgia (Alister Mackenzie & Bobby Jones – 1933)
2 Pine Valley GC in Pine Valley, New Jersey (George Crump & H.S. Colt – 1918)
3 Shinnecock Hill GC in Southampton, New York (William Flynn – 1931)
4 Oakmont CC in Oakmont, Pennsylvania (Henry Fownes (1903)
5 Cypress Point Club at Pebble Beach, California (Alister Mackenzie & Robert Hunter (1928)
6 Pebble Beach Golf Links at Pebble Beach, California (Jack Neville & Douglas Grant – 1919)
7. Merion GC (East) in Ardmore, Pennsylvania (Hugh Wilson – 1912)
8. Winged Foot GC (West) in Mamaroneck, New York (.W. Tillinghast – 1923)
9. Sand Hills GC in Mullen, Nebraska (Bill Coore & Ben Crenshaw – 1994)
10. National Golf Links of America in Southampton, New York CB Macdonald – 1911)
11. Fishers Ireland Club in Fishers Island, New York (Seth Raynor & Charles Banks – 1926)
12 Crystal Downs CC in Frankfort, Michigan (Alister Mackenzie & Perry Maxwell – 1931)
13. Seminole GC in Juno Beach, Florida (Donald Ross – 1929)
14. The Alotian Club in Roland Arkansas (Tom Fazio – 2004)
15. Pacific Dunes in Bandon, Oregon (Tom Doak – 2001)
16. The Country Club (Clyde/Squirrel at Brookline, Massachusetts (Willie Campbell – 1902)
17 Chicago GC in Wheaton, Illinois (CB Macdonald – 1894)
17. Whistling Straits in Haven Wisconsin (Pete Dye – 1998)
19. Muirfield Village GC in Dublin, Ohio (Jack Nicklaus & Desmond Muirhead (1974)
20. Wade Hampton GC in Cashiers, North Carolina (Tom Fazio – 1987)