Atlanta Athletic Club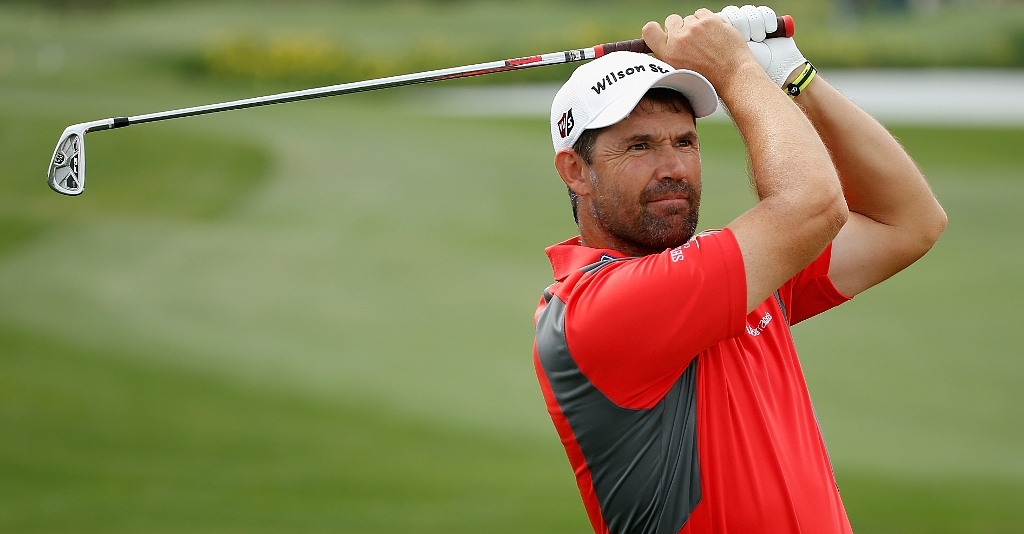 The Atlanta Athletic Club, home of the legendary Bobby Jones, is this year's venue for the US PGA Championship.
The Atlanta Athletic Club, first and last home club of the legendary Bobby Jones, is this year's venue for the US PGA Championship, the last of the 2011's majors.
But before you think about playing a round or two at the good old AAC, you should be aware of the fact that it is very much a private club that states very clearly on it's website that "membership is by invitation only and guests are allowed only when accompanied by members or when attending the PGA Championship".
For those lucky enough to make it through it's front gates, though, the Club does offer its members, their families and their guests a magnificent mix of social and sporting opportunities.
Aside from its many other sporting facilities that include a,42,000 sq. ft. sports center, outdoor clay tennis courts as well as an indoor tennis facility, an Olympic-sized pool and high class club rooms and dining facilities, the AAC also makes available to its members and their guests two championship 18-hole golf courses, a nine-hole par 3 course and extensive practice facilities.
In other words, clubs of this nature don't come very much better.
BRIEF HISTORY
AAC's charter as a private club dates back to 1898 when a group of young business men were looking for a place to enjoy indoor and outdoor sports with their associates and friends.
The original downtown club was located on Edgewood Avenue and through the ages it twice outgrew its space and relocated, the first time to what is now the East Lake Golf which it built in 1906 and finally to its present home at Johns Creek in the late 1960s.
Bobby Jones, the only man who could claim to have won a golfing Grand Slam (in his day it consisted of the British and US Opens and the British and US Amateurs) and who would later help establish Augusta National Golf Club and the Masters championship, grew up playing his earliest golf at East Lake Country Club, was for some time president of the AAC and was still am active member of the club until his death in 1972.
The Club today is a vibrant hub of social and athletic activity for families and individuals for apart from it's world class sporting facilities, it can also offer beautiful club rooms and dining facilities of such high standards that every year since 2009 an independent survey group has ranked the Club in the top ten of country clubs in the United States.
Here are some of the bigger events that have been played at the club
Championship Golf
Along with this week's up-coming 93rd PGA Championship, other events of significance that have been played at the Club include::
2002 US Junior Amateur – Champion Charlie Beljan
83rd PGA Championship in 2001 – Champion David Toms
1990 US Women's Open – Champion Betsy King
1984 Mid-Amateur – Champion Michael Podolak
1982 Junior World Cup – Champions Nacho Gervas and Jose Maria Olazabal
1981 63rd PGA Championship – Champion Larry Nelson
1976 US Open – Champion Jerry Pate
1963 The Ryder Cup Matches in that year were played at its the East Lake location – Winner USA,, Captain Arnold Palmer
Championship Tennis
2010 Atlanta Tennis Championship
1994 – 2004 the AT&T Challenge (an ATP Men's Professional tour event)
2001 – The Atlanta Challenge (Andy Roddick's first professional tournament win)
2006 – $25,000 ATP Challenger event – Men's Professional Tennis
2005 to the Present – The USTA National Men's 55 Clay Court Championships.
GOLF
The Atlanta Athletic Club is known internationally for its 36 holes of golf on two championship courses, the Highlands and the Riverside.
The club also has a par 3, 9-hole course which features small greens and holes from 75 to 125 yards. It is a great learning area for beginners and a good test for junior players.
The Highlands course where the PGA Championship is being played this year was originally designed by Robert Trent Jones (who did the original back nine) and Joe Finger (who designed the front nine).
The course was redesigned for this weeks 93rd PGA Championship by Rees Jones and features Diamond Zoysia Fairways, Champion Ultra-dwarf Bermuda greens and Tifton 10 rough, making it the only course in the world with this grassing combination – a combination which is said to produce outstanding playing conditions as well as great definition and contrast.
An article in the August 2011 issue of Golf Digest features Highlands' grasses and says of them: "Mark these words: The turfgrasses of Atlanta Athletic Club make it revolutionary."
One of the memories that make the Highlands course a PGA Championship standout was David Tom's spectacular hole-in-one on the 242-yard par 3, 15th hole during the third round of the 2001 PGA Championship when it was last played at the AAC.
Toms went on to win the 83rd PGA by laying up short of the water on the final hole, the 501-yard par 4, 18th, and then making a tricky sidehill putt to edge Phil Mickelson by a single stroke.
Jerry Pate's miraculous 194-yard five iron shot to within three feet on the final hole to win the 1976 US Open is something else that will be long remembered by all who saw it
TOUR OF THE COURSE
To make a visual tour of the course, you can visit the official 93rd PGA Championship site by clicking here
GOLF SHOP
The Golf Shop has been recognized on four separate occasions as one of the Top 20 Private Club Golf Shops in America by Golf Digest's Golf Shop Operations Magazine.
It was recognized in 2006 as one of the Top 100 Golf Shops of All Time by the same magazine.
GOLF DRESS CODE
The following dress code is for the benefit of new members and guests of the club, AAC says on its website:
All golfers must wear proper golf attire on both golf courses, the Par 3 course, the putting green and all practice areas. (Jeans, cutoffs, tennis shorts, gym shorts, tee-shirts (less than 1¼ " collar), tank tops, halter tops and workout wear are examples of improper golfing attire.)
Golfers are encouraged to remove their hats or caps inside the Club
Hats or caps worn backward are not permitted in any section of the Club, including the parking lots on golf courses
Shorts must be at least 16″ at the outseam and shirts should be tucked in
Shoes are mandatory and metal spikes are not permitted
With the exception of specialty items, most clothing that is carried in the AAC Golf Shop is considered proper golf attire.
While some special conditions apply to junior golfers under the age of 15, all golfers are expected to look neat and presentable.
The starter and professional staff will request that improper attire be replaced before play or practice.
Please note that the Board of Directors may amend what is considered proper attire.
CONTACT THE CLUB
Address: Atlanta