AT&T National betting preview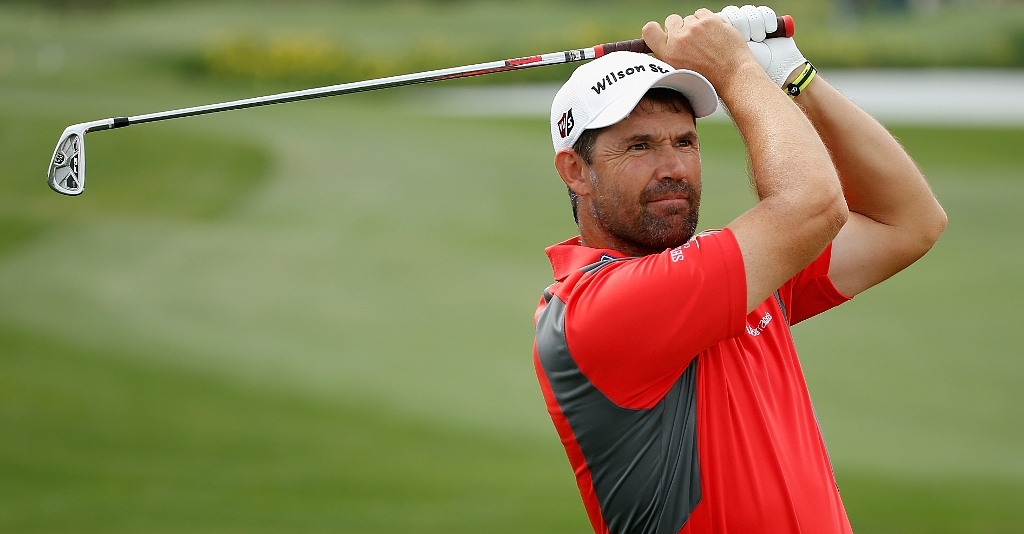 Matt Cooper previews the Tiger Woods-hosted AT&T National and picks Nick Watney and Davis Love among his best bets.
For the third time the PGA Tour head to the Congressional GC in Washington DC for the AT&T National hosted by Tiger Woods.
The world's number one player finished sixth in the inaugural event and was, of course, unable to play last year because he was recuperating from surgery on his knee.
He's the obvious favourite and a best price of 2-1 so the big question is – does that represent any sort of value?
One man's value is another's poor price. Last week, for example, I was content to back Steve Marino at 50-1 and yet plenty of punters whose opinion I respect thought it was a rotten price.
Betting Zone backed Woods in the Memorial event last month at 16-5 and if Tiger were around 3-1 I think I'd play this week too – but 2-1 is too short.
Some might argue otherwise, making the point that he's won 46% of his last 50 starts or that he has won 5 of the 10 events he has both hosted and played in (nine World Challenges and one AT&T National).
On the other hand, just 2 wins from 8 starts since returning from injury and his increasing waywardness with the driver puts me off lumping on at a short price.
A Tiger win would be no surprise however so the plan is to profit even if it's a cakewalk for the host.
First up is a man who impressed many observers in the early part of the season with a superb win at Torrey Pines and a near-miss that was arguably even more striking given that he went head-to-head at Doral with an in-form Phil Mickelson.
Nick Watney made his debut on this course last year when rounds of 69-72-67-70 gave him a tie for 36th.
Since the Masters his season has become a little fractured with three missed cuts coming either side of and in-between two solid efforts at Quail Hollow and Muirfield Village.
Watney has a bit of class, though, and I'm convinced that he'll come good again this summer so will take the 50/1.
Four years ago, when Congressional hosted the 2005 Booz Allen Classic, Davis Love III had a chance to win before finishing second behind Sergio Garcia.
It wasn't the first time – or the last – that he'd appreciate the layout: he was 16th in the 1997 US Open and shot a last round 65 this time last year.
Love was last seen on Tour he when making the top five at the Memorial and a fortnight before that he shot a second round 64 at Las Colinas so we know he's playing some good golf currently.
A winner during the end-of-season events last autumn, I'm not entirely convinced he can repeat it when up against the star performers on the PGA Tour so will back him in the Top US Player without Woods market at 28/1.
Much has been expected of the 21-year-old Australian Jason Day since he graduated from the 2007 Nationwide Tour having become the youngest winner of any PGA-regulated event.
His debut season wasn't quite what he had hoped for – just two top ten finishes – but this season he had already topped that with second place in Puerto Rico and fourth at the Colonial.
He continues to throw in the odd bad round, but the consistency is improving and he currently ranks 13th in this season's scoring averages.
"I'm playing great," he said at Muirfield Village a few weeks ago. "I hit a lot of great iron shots today. Hit a lot of fairways and putted great too."
A few days later at Southwind the message was the same: "Played great overall. It's great to move forward."
Take the hint – Jason Day's playing, err, great golf.
He's another who might find the win beyond him so split the stake between a top five and top ten finish: 25/1 for the former and 12/1 for the latter.
Finally this week support Day's fellow Australian Stuart Appleby whose Twitter Bio reads: "Posted a career-high seven top-10 finishes in 2008" whilst his tweets report how he has spent most of 2009 tinkering and fiddling with his swing.
You wonder why he felt the need to change.
But there comes a time when any golfer becomes too big not to support and 200/1 for a player of Appleby's class is my tipping point.
He was seventh here in 2005 (second going into the final round), third in 2007 (having led from the first round) and shot 67 in round one last year.
He clearly loves the place and although his form has to be an enormous concern (no top ten since March) at the price it's a risk I'm happy to take.
The 200/1 is win only but Extrabet's 28/1 for a top five finish will pay out in full regardless of ties.
Tips:
1pt e.w. Nick Watney at 50/1 (Totesport, Ladbrokes 1/4 1,2,3,4,5). A class performer who won't be scared of winning.
1.25pt e.w. Davis Love III Top US w/o Woods at 28/1 (Bet365 1/4 1,2,3,4). Second on the course in 2005, top five last time out.
1pt Jason Day to finish in the top 5 at 12/1 (Bet365)
1pt Jason Day to finish in the top 10 at 25/1 (Bet365). Young Australian star in great shape to feature this week.
0.5pt Stuart Appleby to win at 200/1 (Extrabet)
1pt Stuart Appleby to finish in the top 5 at 28/1 (Extrabet). Massive price for 8-time tour winner who loves the course.