Asian Tour review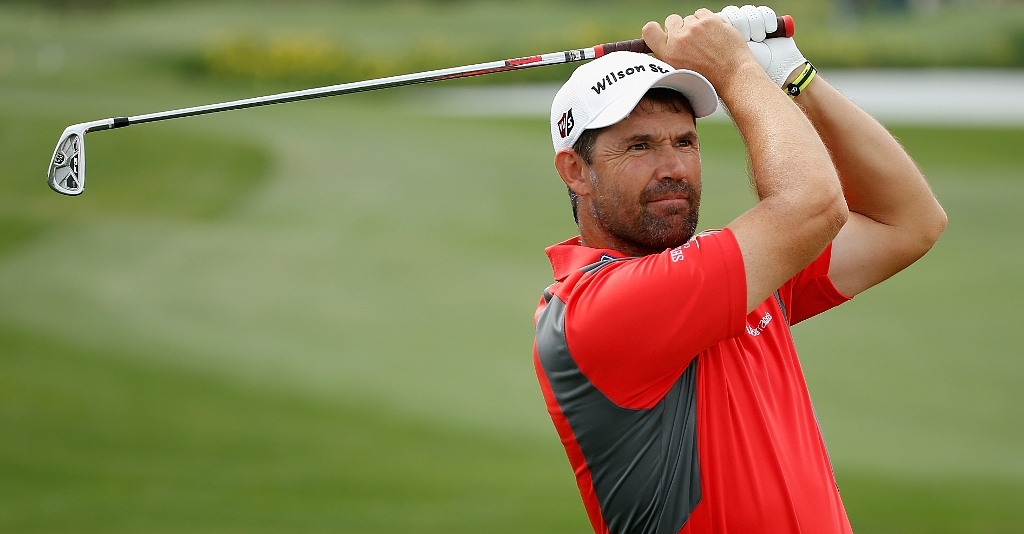 The Asian Tour celebrated momentous milestones both at home and abroad in 2009. We look back on a memorable year.
The Asian Tour celebrated momentous milestones both at home and abroad in 2009 which will change the landscape of professional golf in the years to come.
Asian Tour stars sparkled throughout an enthralling season and produced historic achievements, with pride of place going to Korean Yang Yong-eun, the first Asian to win a Major with his memorable victory over Tiger Woods at the PGA Championship, and Thailand's Thongchai Jaidee, who became the first man to win three Asian Tour Order of Merit crowns.
Big-hitting Thai Chapchai Nirat also played his way into golf annals when he shot a stunning world-record 32-under-par 256 aggregate at the SAIL Open in India, which was the lowest 72-hole winning score amongst the six major international Tours.
There were many other notable landmarks which included a first co-sanctioned tournament with the European Tour on European soil, and the first staging of a World Golf Championships in the region.
While Asian Tour Executive Chairman Kyi Hla Han conceded the global financial crunch affected all the Tours, he was delighted with the achievements of its members and other significant partnerships which will maintain the game's growth in Asia.
"As with all businesses, it has been a challenging season for the Asian Tour in respect to the global financial crisis and economic slowdown. However, we launched three new tournaments in Thailand while a number of other tournaments also enjoyed growth in their prize money allocation," said Han.
"The achievements of Yang, Thongchai and Chapchai were the main highlights for the Asian Tour and it only serves to reinforce the giant strides that our players have made over the years.
"Yang's historic triumph was a great moment for the Asian Tour. He featured on the Asian Tour for several seasons during the early 2000s and ultimately proved that one of our guys could triumph over the best in the world and win on a Major stage. His achievement has broken down all barriers and this will ensure only more Major success for Asian players in the years to come."
Han added that Thongchai's remarkable third Merit crown in a season which saw him miss only two cuts from 29 tournaments in Asia and Europe was another great example of how the Asian Tour has built worthy champions over the years.
"Thongchai's success was significant as he became the first man to achieve this remarkable feat three times. He is a model of hope for many young players as he started his career on the Asian Tour and has now blossomed into a world-class player," he said.
The Asian Tour also forged a formal alliance with the European Tour to fortify the existing co-sanction programme. This partnership, which led to the formation of EurAsia Golf Ltd, is essentially aimed at establishing new tournaments, increasing prize money and playing opportunities for players in this growing region.
The Asian Tour also established a partnership with IMG Media which acts as its global sales agent and the effects have been immediate with new agreements in place with major broadcasters such as Sky Sports in the United Kingdom, Viasat in Scandinavia and Fox Sports in Australia.
Han said: "This year, we also brought in-house our television distribution and production facilities which will allow us greater opportunities to leverage the global appeal of the Asian Tour brand and our players.
"As the official sanctioning body for professional golf in Asia, we are the only players' organisation in the region and our membership includes no fewer than 300 players from nearly 30 different nationalities. This holds a terrific appeal as we represent great players from Jeev Milkha Singh to Thongchai Jaidee, Scott Hend to Liang Wen-chong, Bae Sang-moon to Anthony Kang and Marcus Both to Lam Chih Bing.
"Our partners and sponsors continue to support the Asian Tour and in 2010, we will stage a strong schedule with no fewer than 28 tournaments and US$39 million in total prize fund."
Han believes the arrival of Asia's first World Golf Championships event where the HSBC Champions in Shanghai was elevated in its stature was a significant development.
"It showed that Asia has truly arrived as a powerhouse in professional golf and it will raise our profile even greater. Everybody knows that the next frontier for golf's development is in Asia and we are focussed on our mission to grow the game and providing our players with every opportunity to showcase their talents," said Han.
"Our forecast over the next three to five years will see the Asian Tour offering over 30 to 35 tournaments with excess of US$45 million in prize money which will reinforce our position as the third largest Tour in the world.
"Our players have consistently performed at home and abroad over the years and we anticipate they will continue to excel next seaszon. It is our belief that our players can continue to make their presence felt in Major championships and World Golf Championships as we now have a big pool of talented players who are capable of succeeding. With the economic climate looking positive, we continue to receive strong feedback from sponsors. They are looking at sponsoring new events and current sponsors are looking at increasing their prize money.
"The Asian Tour has had the right structure and foundation in place over the past five to six years and we are moving forward with our players' full support and backing. As we are structured within the same framework as the US PGA Tour and European Tour, we are very positive of our future."