Asia expand their 2010 Tour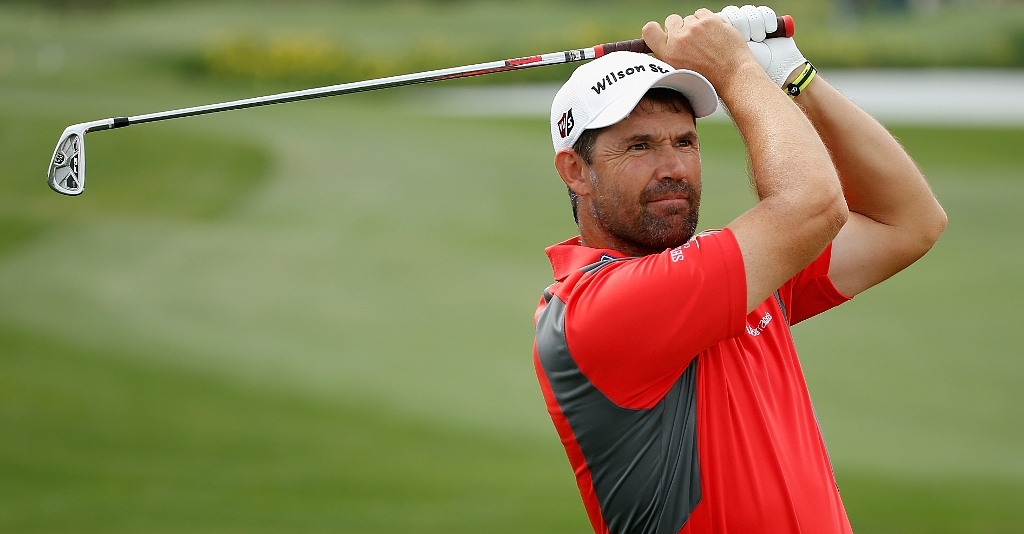 The Asian Tour has announced a strong, 28-event schedule for 2010 that includes no fewer than five new tournaments.
The Asian Tour has announced a strong, 28-event schedule for 2010 that includes no fewer than five new tournaments.
Kyi Hla Han, the executive chairman of the Asian Tour, said the continued backing from major sponsors and golf bodies from across the Asia Pacific region will see next season's Schedule flourishing following a challenging 2009 season that had to weather the global financial crisis.
Two new tournaments, the Avantha Championship and Nimbus Pro-Am Championship, will be launched in India while two other tournaments will make their debuts in Malaysia.
The Tour is also finalising new events in Chinese Taipei and Vietnam while Han said a secondary circuit, the Asian Development Tour, would be launched in 2010 along the lines of the Nationwide Tour in the United States and European Challenge Tour which have been established to cater for emerging players who do not have full playing rights on the Asian Tour.
The total prize fund on offer on the Asian Tour in 2010 will be nearly US$40 million, reinforcing it as the third largest international Tour behind the US PGA Tour and European Tour.
The Tour will travel as far as Switzerland in Europe and to Japan in the Far East and will host fields that include players from as many as 29 different countries.
Han said the Asian Tour was forecasting between 30 to 35 events with over US$45 million in prize money from 2012 onwards, thanks largely to the confidence within the marketplace and a number of other factors.
These include the stellar performances of the region's golf stars, the establishment of EurAsia Golf Ltd through a formal alliance with the European Tour, and a partnership with IMG, the world's largest sports marketing company, as the Tour's global media agent.
Additionally, Han added that bringing in-house the television production and distribution functions have also broadened sponsors' benefits and enhanced the Tour's TV platform for wider distribution in new markets and existing key markets.
Amongst others, the Asian Tour has struck broadcasting deals with Sky Sports in the United Kingdom, Viasat in Scandinavia and Fox Sports in Australia.
"We are delighted to announce our 2010 Schedule which will include a minimum of 28 tournaments with over US$39 million in prize money, which reaffirms our position as a major international golf Tour," said Han.
"Through the solid foundation which the Asian Tour has been built upon and through strong and strategic alliances with our sponsors and partners across 17 different countries in Asia and the international Tours, we are looking forward to exciting times for professional golf in Asia in 2010 and beyond.
"As a players' organisation, the Asian Tour represents the elite professional golfers from across the Asia Pacific region – from the likes of Thongchai Jaidee to Jeev Milkha Singh, Yang Yong-eun to Liang Wen-chong and Lam Chih Bing to Scott Hend- and they will continue to enjoy numerous opportunities to compete in elite tournaments with substantial prize money.
"The success of our players, including the historic triumph by Yang Yong-eun in the PGA Championship this year and Thongchai Jaidee's record third victory in our Order of Merit, has been a telling factor in attracting major sponsors onto the Asian Tour platform."
Han said details of six tournaments would be announced by organisers and sponsors in due course.
Dates for the Hero Honda Indian Open, the inaugural Asia Pacific Golf Classic, Malaysia and Johnnie Walker Cambodian Open will also be confirmed at a later time.
"We are an international Tour which represents no fewer than 29 different nationalities. The Asian Tour continues to hold a unique appeal through our diversity in our membership and the places that we visit and this can be seen by the growth of our Tour and the establishment of new tournaments in 2010," he said.
The season-opening event will be the Asian Tour International, which will celebrate its third edition at Suwan Country Club in Bangkok from February 4-7, 2010.
India, one of the emerging forces of golf on the global stage, will welcome back-to-back new events, the Avantha Championship and the Nimbus Pro-am Championship in February.
The Maybank Malaysian Open will be played in early March while other major events include the Ballantine's Championship in Jeju island, Korea in April, won this year by Thai star Thongchai Jaidee.
The Asian Tour's busy stretch of events will kick off from July till December. The Tour's biggest events – the Barclays Singapore Open, the Hong Kong Open, Iskandar Johor Open and WGC-HSBC Champions in China – will be held during the latter part of the season from October, which will ensure another thrilling conclusion to the Asian Tour's Order of Merit race.
2010 ASIAN TOUR SCHEDULE:
Jan 13-16: Qualifying School Finals, Palm Hills GR & CC/Springfield Village Golf & Spa, Hua Hin, Thailand.
Feb 4-7: Asian Tour International, Suwan CC, Bangkok, US$300,000.
Feb 11-14: Avantha Championship, DLF GCC, New Delhi, US$1.5 million.
Feb 18-21: Nimbus Pro-Am Championship, Delhi GC & Jaypee Greens, New Delhi, US$500,000.
Mar 4-7: Maybank Malaysian Open, KL GCC, Kuala Lumpur, US$2 million.
Mar 10-11: British Open International Final Qualifying, Asia, Course tba, Kuala Lumpur.
Mar 25-28: Event tba.
Apr 1-4: Event tba.
Apr 22-25: Ballantine's Championship, Pinx GC, Jeju island, Korea, US$2.9 million.
May 13-16: *tba.
May 27-30: *tba.
Jul 29-Aug 1: Brunei Open, Empire Hotel and CC, Bandar Seri Begawan, US$300,000.
Aug 5-8: Worldwide Holdings Selangor Masters, Seri Selangor GC, Kuala Lumpur, US$300,000.
Aug 12-15: Queen's Cup, Santiburi Samui CC, Samui, Thailand, US$300,000.
Sep 2-5: Omega European Masters, Crans-sur-Sierre Golf Club, Crans, Switzerland, US$2.8 million.
Sep 23-26: Asia-Pacific Panasonic Open, Course tba, Japan, US$1.5 million.
Sep 30-Oct 3: Mercuries Taiwan Masters, Taiwan GCC, Taipei, US$500,000.
Oct 7-10: Indonesia President Invitational, Course tba, Jakarta, US$400,000.
Oct 14-17: Macau Open, Macau GCC, Macau, US$500,000.
Oct 28-31: Iskandar Johor Open, Royal Johor CC, Johor Bahru, Malaysia, US$1 million (minimum).
Nov 4-7: WGC-HSBC Champions, Sheshan International GC, Shanghai, US$7 million.
Nov 11-14: Barclays Singapore Open, Sentosa GC, Singapore, US$5 million.
Nov 18-21: Hong Kong Open, Hong Kong GC, Hong Kong, US$2.5 million.
Nov 25-28: *tba
Dec 2-5: King's Cup, Venue tba, US$300,000.
Dec 9-12: *tba.
Dec 16-19: The Tour Championship, Details tba
Dates to be confirmed
Asia Pacific Golf Classic, Malaysia 2010, The Mines Resort and Golf Club, Kuala Lumpur, US$6 million.
Hero Honda Indian Open, Course and prize money tba.
Johnnie Walker Cambodian Open, Phokeethra Country Club, Siem Reap, US$300,000.
* tba: To be announced