Asia, Europe in new alliance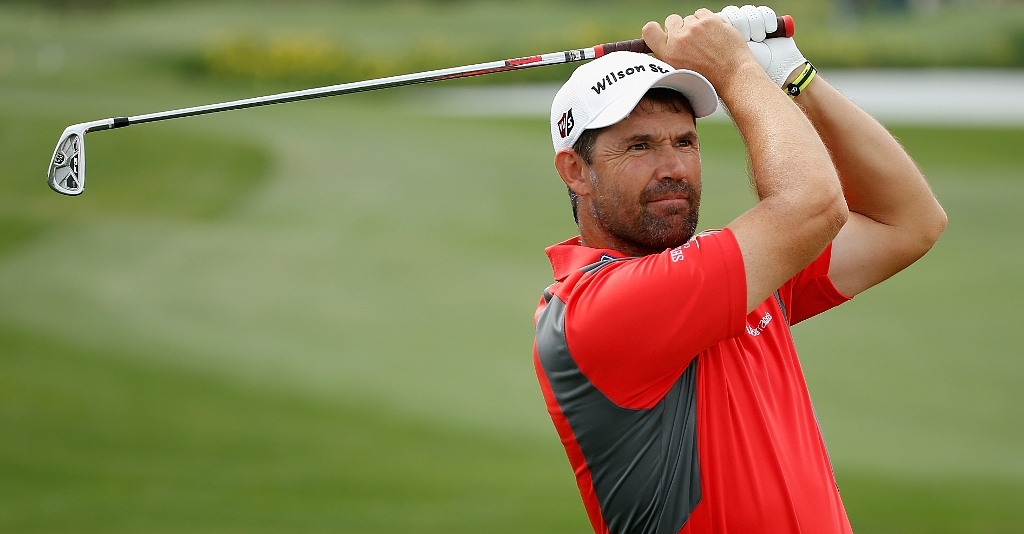 The Asian and European Tours today announced a new alliance designed to invigorate the game internationally.
The Asian and European Tours today (Thursday) announced a new alliance designed to invigorate the game internationally.
This by fortifying existing co-sanctioned tournaments, generating new competition at all levels and reinforcing relationships with sponsors, tournament promoters, national associations and regional professional bodies. will ensure unity and cohesion on the commercial and media fronts.
The immediate strategic aim will be to further enhance and develop the media global platform available to all co-sanctioned tournaments by amalgamating the TV/Media production and distribution facilities and networks of both Tours.
The Asian Tour and The European Tour have established a formidable partnership since the first co-sanctioned tournament in Malaysia in February, 1999. There have now been 56 co-sanctioned tournaments with total prize money of 79,633,379 euros or approximately US$ 112,000,000 (averaging 1,422,024 euros or approximately US$ 2,000,000 each tournament) across China, Hong Kong, India, Indonesia, Korea, Malaysia, Qatar, Singapore and Chinese Taipei with the winners including Ernie Els, Retief Goosen, Padraig Harrington, Phil Mickelson, José Maria Olazábal and Vijay Singh, all Major Champions. In addition the Asian Tour and The European Tour have been involved in 11 tri-sanctioned tournaments.
A new Joint Venture company – EurAsia Golf Ltd – with representatives from both Tours serving on the Board of Directors will be established to be the point of contact for tournament promoters for all existing and new co-sanctioned tournaments including Senior Tour events.
The commercial, media and marketing departments of both Tours will work closely together with a specific team assigned to develop opportunities around all tournaments. The Board of Directors of EurAsia Golf Ltd will oversee all co-sanctioned business relating to promoters, sponsors, tournaments and television with the development of a team event between Asia and Europe a high priority.
Said Kyi Hla Han, Executive Chairman of the Asian Tour: "This alliance will at a vital time in terms of the global economic climate enable us to focus attention on golf as the preferred sponsorship vehicle for international companies. The two Tours will work closely together in the best interest of both Memberships whilst retaining their individual identity.
"Through this partnership there will be greater opportunities for sponsors to further leverage their sponsorship across Asia and Europe through an increased media and television platform. We believe this historic collaboration will only serve to enhance the growth and development of golf."
George O'Grady, Chief Executive of The European Tour, said: "This alliance is born out of a ten year working relationship between both Tours during which we have reached understanding on tournament field eligibility, suitable scheduling of tournaments, excellent venues, TV production and distribution and prize funds. What we now have is a company – EurAsia Golf Ltd – ideally positioned to not only exploit and enhance the product across the two continents but also to be easily accessible to international companies looking to develop their own individual strategy in both areas."
Over the past decade, Asian Tour members have benefited immensely from co-sanctioned tournaments where top names including Chinese Taipei's Yeh Wei-tze, India's Arjun Atwal and Jeev Milkha Singh, Thailand's Thongchai Jaidee, Thaworn Wiratchant and Chapchai Nirat, Korea's Charlie Wi and Chinese duo Zhang Lian-wei and Liang Wen-chong have won titles.
Han said the strengthening of co-operation between both Tours will create further opportunities for the region's players to establish themselves on the world stage.
He added: "The co-sanction programme has over the years allowed our players to sparkle on the international front and this collaboration will provide further opportunities to enhance the careers of our members."