Asia "a few putts away"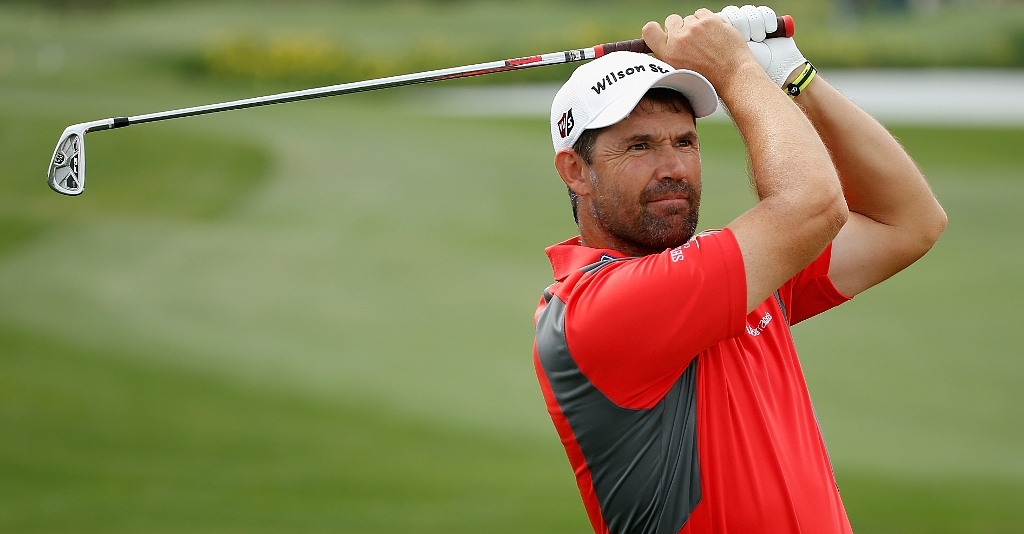 Asia's long search for its first major champion is a matter of being a few putts away, say the region's Masters' hopefuls.
Asia's long search for its first major champion is a matter of being 'a few putts away', say the region's Masters hopefuls.
Asian Tour stars Jeev Milkha Singh of India, Lin Wen-tang of Chinese Taipei and Thailand's Prayad Marksaeng are competing in the year's opening major at Augusta National and the trio believe the region's strength is finally showing its teeth.
Korean duo K.J. Choi and Yang Yong-eun, both graduates of the Asian Tour and winners on the US PGA Tour, are also competing in the Masters, with Choi looking to improve on his third place finish here in 2004.
Lin, the first player from Chinese Taipei to qualify for the Masters in 20 years, said: "Asian golfers have come good in recent years because of the Asian Tour. The three of us qualified for the Masters on merit which shows that we have become better.
"I know we are judged by our performances in the majors and I don't think it'll be long before an Asian player wins a major. It's a few putts away."
The man from Taipei does not need to look very far for inspiration to achieve his major dream. Countrymen "Mr" Lu Liang-huan and T.C. Chen came close at the British Open and US Open in 1971 and 1985 respectively, each finishing as runners-up.
Lin's wife has told him to capitalise on his maiden major appearance.
"My wife said that I've got an exciting opportunity to write golf history for Chinese Taipei. It's the first time in 20 years that we have a player in the Masters and I am hoping to play well and hopefully contend. I feel I can compete here," said Lin, who finished second on the Asian Tour's Order of Merit last season.
Singh, Asia's number one in 2008, was delighted to see the growing number of Asian Tour players in the elite field. Apart from his success in Asia, Singh is also making his name abroad with a career first top-10 in a major at last year's US PGA Championship and a fourth place outing at the recent WGC-CA Championship in Doral.
"I think it's fantastic. Golf is a global sport and it's good to see so many Asians qualifying for the Masters," said Singh, who is making his third Masters appearance.
"The world recognises it too and it's great to see the Asians being ready and rubbing shoulders with the world's best.
"In the future, you will see more Asians coming through. There is a lot of depth on the Asian Tour and a lot of good standard coming out from Asia.
"People recognise our performances and the (global) players also recognising our performances. It's good to see this happening," added Singh, who was handed a dream draw where he will play with Tiger Woods and Stewart Cink in the opening two rounds.
Smooth-swinging Prayad knows that ultimately, Asia's progress in world golf will be judged by their results at the majors and World Golf Championships.
"The level of play amongst Asian players has certainly risen. But we have to take another big step up and keep raising our standard. We are now contending at the big events and we can compete against the best. We are getting stronger," said Prayad.
"Everyone has a chance to win a major. We've fought hard for our places at Augusta National and it'll be very important to play well this week."
Asian Tour Executive Chairman Kyi Hla Han believes that Asian players are capable of challenging for major titles. "K.J. showed that he could contend at the Masters in 2004 and played well at the British Open last year.
"Jeev and Charlie (Wi) also performed well at the PGA Championship to finish in the top-10 which goes to show that we have the talent and ability to win a major. It's simply a question of time before one of our stars achieves this dream."