Arimura upstages the LPGA stars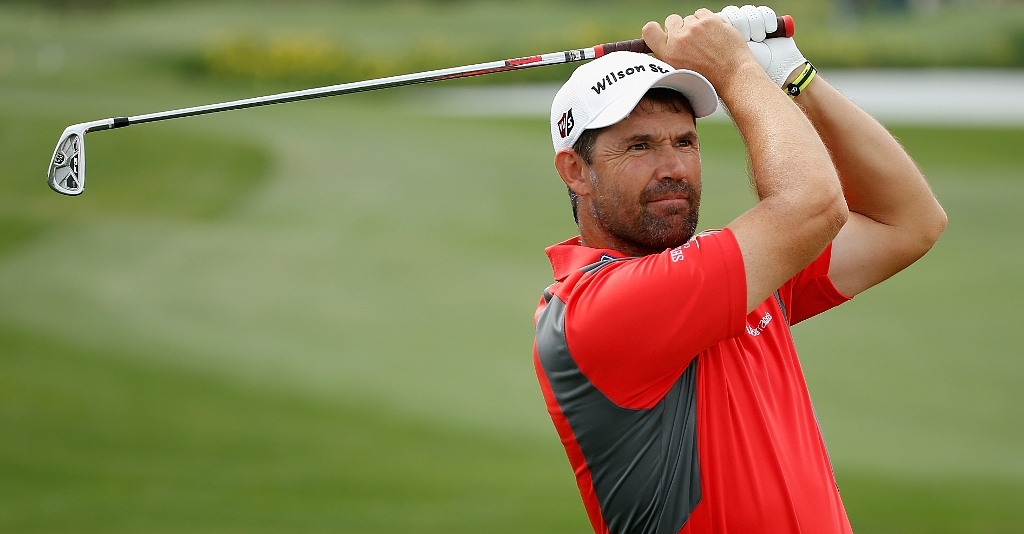 Chie Arimura teed off 1st in Thursday's 1st round of the HSBC Women's Champions – then stayed out in front in every way.
Japan's Chie Arimura teed off first in Thursday's first round of the elite, limited-field HSBC Women's Champions – and then stayed out in front in every way.
Arimura, who is only five foot three inches tall and was playing alongside the 5 foot 10 inch Brittany Lincicome, the big-hitting American often being 40 yards ahead of her off the tee, shot an opening 4-under 68 in Thursday's first round to take an easily clubhouse lead that was never surpassed.
By the end of the day when the sixty best women golfers in the world had completed their first rounds at Singapore's Tanah Mehah Country Club, Arimura led Korea's Na Yeon Choi by one shot and Taiwan's World No 1 Yanie Tseng, Australia's Karrie Webb, England's Karen Stupples and Korea's Sun Young Yoo by two.
The super-hot Tseng is in line to win here fifth successive Tournament this year and must clearly be considered one the major threats to Arimura heading into FRiday's second round.
A third Korean, Jiyai Shin, who was only ousted by Tseng as the World No 1 two weeks ago, led a group of six a further shot back on 71.
Lincicome, who, like some of the other big guns in the field, found herself well down the field after only managing a 3-over 75, was highly impressed with Arimura who has lately become one of her country's most high-profile golfers after bursting out of obscurity in 2009 to win five times on the Japan Women's Tour and then going on from there to put herself in the top 20 on the Women's World Ranking list coming into this elite, limited, 63-strong event.
Even before the end of the round, Lincicome was asking Arimura if she was thinking of trying her luck on the LPGA Tour.
When Arimura said she was not sure, the American told her, "You're way good enough to play in the States. You should definitely give it a try."
Lincicome thought it a pity that Arimura's parents weren't there to see her "amazing play", but there were no shortage of Japanese photographers who switched from following Japan's highest-ranked Ai Miyazato when they heard about Arimura charge to the top.
Up until 2008, Arimura had nothing in the way of a win. In 2009, though, she made everyone sit up as she won five times. Now, she has moved into the top 20 on the Rolex World Rankings, where the only compatriots she has above her are Ai Miyazato in sixth place and Sakura Yokomine at 14th.
The diminutive Arimura has a huge respect for Miyazato, with whom she was at high school and who is not much taller than she is.
"Ai,"she said, feelingly in the useful touch of English she has at her disposal, "is really good."
Miyazato, another who has held the World No 1 ranking spot in the last year, is tied in 31st in a logjam of 11 that includes US star Cristie Kerr and Swedish major winner Anna Nordquist after opening with a two-over 74.
A shot better off on 1-over 73 is a group that includes Hawaii's Michelle Wie, Norways Suzann Pettersen and Scotland's Catriona Matthew.
Tseng was shaping to share Choi's second slot until she came to the 17th where, as had happened at the 11th, she had three putts.
"It was a roller-coaster of a round," she told reporters afterwards. "I made six birdies but it was maddening to drop four shots, especially with those three-putt greens…I just couldn't gauge the speed."
Tseng didn't beat herself up over the misses "I just walked from those greens telling myself that I'd tried my best. You can't do any more than that."
Though Tseng is facing mounting pressure over her continuing success this season, she continues to protest that she is oblivious to it.
"I'm enjoying this, right here, right now," she said. "And what's more, if I have fun out there, the people watching will have fun, which is what I want and what the tour wants."
There was plenty of wind swirling round the course and Tseng, for one, seemed to revel in the relatively tough conditions.
"I like the wind because I know I can control the ball," came her explanation.
Now that's confidence personified. It was something her rivals might not like to hear.