Arimura no one-day wonder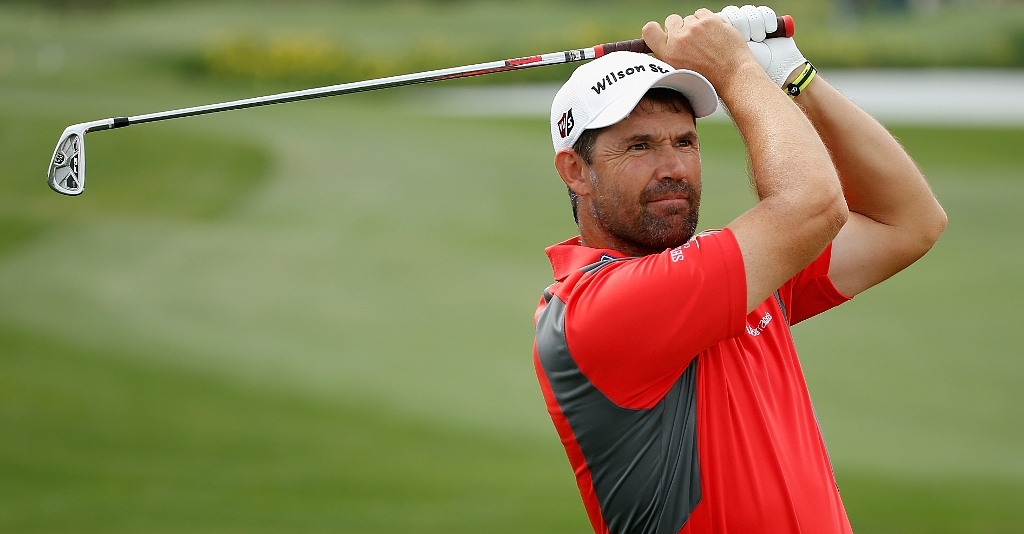 Chie Arimura, the surprise package of the first round at the HSBC Women's Champions, certainly isn't a one-day wonder.
Chie Arimura, the big surprise package of the first round of the HSBC Women's Champions, certainly isn't a one-day wonder.
The diminutive 5ft 3in Japanese star made that clear when shrugged away two early bogies in Friday's second round at Singapore's Tanah Merah Country Club and came storming home with a day's-best 5-under 66 that not only kept her out in front with a 10-under 134 total, but actually widened her first round lead from one two – and this in a field made up of the World best women golfers..
Australia's seasoned former World No 1 Karrie Webb is in sole possession of second place, two shots back after matching Arimura's 66 in what could be seen as warning shot that she'll be ready to assume the lead at the weekend if Japan's 24-year-old second-round leader is unable to keep repeating her quality play of the first to rounds.
Webb is one of the most experienced of the winning-wise war horses in action this weekend and you can be sure she'll be ready to strike if Arimura gives her the opening.
But, of course Webb is not the only threat lurking in this field of champions. There are a whole host of them – not the least of them being the recently crowned World No 1 Yani Tseng.
Tseng, a winner in each of the last four tournaments, took a tumble on Friday with a trouble-strewn 72. but you can never count her out.
"I was especially disappointed with No. 9," the Taiwanese star complained. "That was an easy birdie for everybody and I went and hit it in the water.
"But I've still got two days to go and am ready to give it all."
On Friday Arimura cut out much the frills, the lace and the stripes she wore on Thursday after hearing it described as 'exotic' and 'over the top', but if anything, she raised her game another notch to fire an eagle and six birdies against her two early, nervous bogies
And tidy isn't all she was. She was also brave and daring – and proved it on the 18th.
Her, whereas her rivals were mostly playing it safe and keeping well away from a major water hazard there, she took the water on and fired straight at the pin behind it. She was possibly one club short and missed her birdie, but she ended up with an easy two-putt four for her inward 33.
Getting back to her see-saw, bogey-birdie-bogey start, Arimura said her body had not been feeling quite right.
"I told myself to calm down , to go a little more slowly and to focus," she said. "That seemed to do the trick."
Webb's 66, meanwhile, bore no similarity to. Arimura's. The experienced Australian steered clear of the bogeys and made an eagle and four birdies. "I feel great about it," she said afterwards. "I putted really well and there were no bad swings."
On a day when the USA's Michelle Wie and Norway's Suzann Pettersen had the cameramen hot in pursuit when they took to the course in identical outfits and matching plaits, everyone was left feeling for Na Yeon Choi.
Had the luckless Korean finished with a par, she would have bedded down on the same six-under mark as Sun Young Yoo in third place, but. as it was, she tangled with the rocks around the last hole and closed with a double-bogey that dropped her back into a tie for fourth on 4-under with England's Karen Stupples, the highest-placed European in the tournament so far.
America's best is Cristie Kerr, who is a shot further back at 3-under after posting a 67 on Friday.
And the glamour girls Wie and Pettersen?
Wie is tied for 12th after a level-par 71 and Pettersen a distant 34th after a 2-over 73.
Clearly there outfits and plaits didn't do too much for their golf.