Anyone for tennis?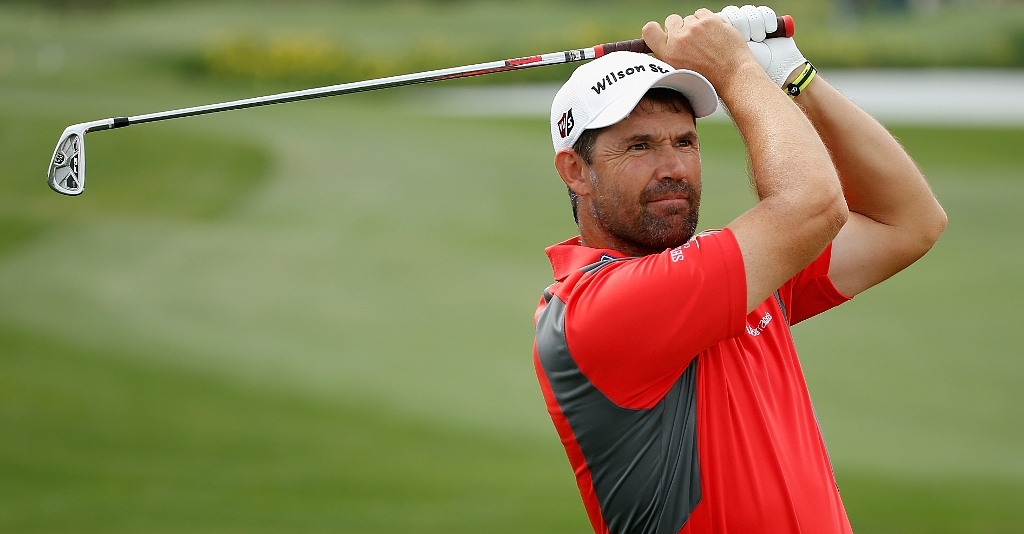 Justin Rose would prefer to see infant son Leo grow up to become a Wimbledon champion rather than an Open winner.
Justin Rose would prefer to see infant son Leo grow up to become a Wimbledon tennis champion rather than the owner of an Open golf title.
Why so?
"Tennis is a game that I love as much as golf and for purely athletic reasons I'd love to see Leo play tennis," the Ryder Cup star disclosed this week in an interview with the London Evening Standard.
"Obviously, he's got to show an aptitude to want to do it. But my wife, Kate, was an international gymnast so hopefully he's got her athletic genes and my hand-eye coordination."
Rose also disclosed that he had fantasised about a unique Rose double – Rose Sr. winning a major, preferably The Open Championship, and Rose Jan the Wimbledon singles title.
"That would probably be the coolest thing for me," he declared.
Speaking about his new role as a father, Rose said he hoped to become the heroic figure to his son that his father Ken was to him.
"I want my son to grow up with good values and good morals because that's what I feel I was given." he told the Evening Standard
"You know, I really look up to my dad. Obviously, he's not with us any more, but I feel like he was my hero. That is such a powerful feeling, to have someone like that in your life and that's what I want to be able to give to my son."
Conversely Rose believes that 12-week-old Leo could also be an inspiration to him.
Rose said: "A kid can be such a powerful influence on your career. He helps you get things into perspective.
"To be completely switched on at golf I need an outlet to get away from it, too.
"I need to be mentally fresh to play my best and there is nothing like a young kid to take your attention elsewhere.
"That can be a real positive in my life."
Rose is also a strong believer that sport is a great avenue for giving children a happy and healthy upbringing.
"As a kid I really loved sport. It kept me out of loads of trouble.
"And I'd love to see Leo be a sportsman, not necessarily at a professional level, but as a kid an involvement in sport is a great way to grow up.
"It will also give us a good chance to bond.
"Take late evenings on the practice ground. If I want to hit a few balls and work on my game, he can bring his little set of clubs and join me. It would be a great father-son time and I'm really looking forward to that."
Fatherhood, so far, has not seemed to help Rose's golf career. He has had no top-10s and only one top-15 finish this year – and this way back in February at the Dubai Desert Classic won by Rory McIlroy.
Attempting to explained away some of his loss of form, he said: "Off the course I've had a lot going on, what with the birth of Leo. That was fantastic but maybe my head space just hasn't been with it, as it was when I was playing great.
"Now, it is as though something inside me is saying 'okay, I'm ready. I'm up for it, so let's turn it around'. I'm feeling that little bit of excitement again. I feel rejuvenated."
Rose will be teeing-off on Thursday in the European Tour's flagship tournament, the BMW PGA Championship at Wentworth.