Anthony Kim setting the pace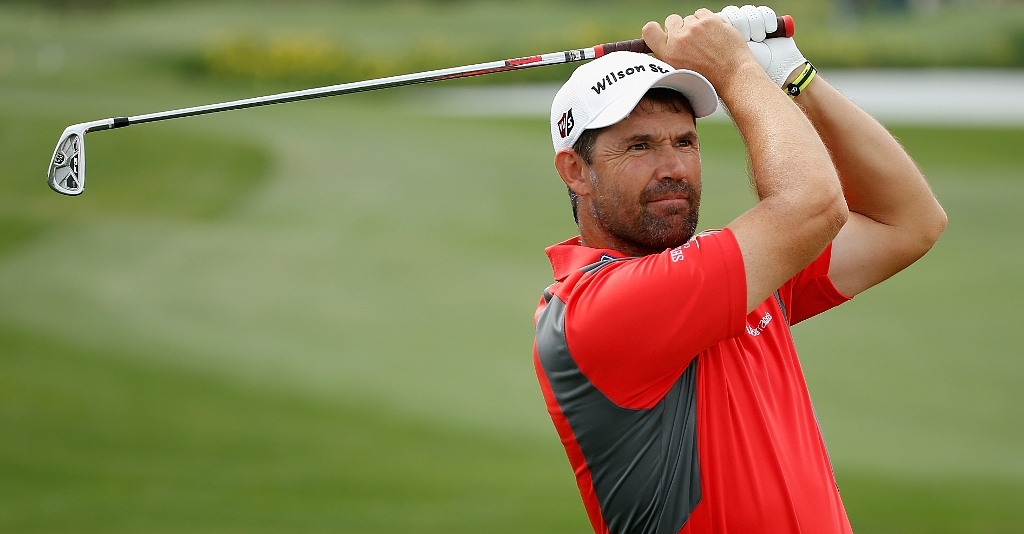 Anthony Kim may soon need a haircut after firing a 6-under 66 for the halfway lead at the inaugural CJ Invitational.
American Anthony Kim may soon need a haircut after firing a second-round 6-under-par 66 and taking the halfway lead at the inaugural CJ Invitational hosted by KJ Choi on Friday.
The 26-year-old Kim, a California raised three-time winner in the United States, did not produce his best golf at the Haesley Nine Bridges Golf Club, but he did enough to grind out seven birdies to lead with a 10-under-par 134 total in an event being co-sanctioned by the Asian and Korean Golf Tours.
Tournament host Choi of Korea endured an error-strewn 70 for to finish the second round in a tie for second place with countrymen Lee Ki-sang and David Oh, who shot a 67 and a 69 respectively for a 137 total.
Thailand's Prom Meesawat, searching for a second Asian Tour victory, returned a second straight 69 for a share of fifth place with Korea's Hwang Jae-min (70).
Kim, who was rated as one of America's top talents when he won twice on the PGA Tour in 2008 but who has lost his way a little since then,, scrambled superbly in a round sprinkled with several wayward shots. ]
His day was exemplified by an unlikely birdie on the par five seventh hole, his third to last of the day.
Here, after pushing a drive into the trees and bushes, the American was lucky to find his ball and lucky to be able to hack it back onto the fairway.
Then, from 190 yards out, he rifled a superb six iron close to the pin for an easy birdie.
"I had a few good breaks go my way today but hopefully I won't need them this weekend," said the former Ryder Cup star. "I made a couple of key putts and had a good attitude even though I was in the trees a lot. Mentally I'm fresh and physically I'm getting better."
Surgery on his left thumb last season has clearly slowed down his progress this season during which he has achieved only two top-10s and a string of missed cuts.
And that made him decide not to cut his hair until he started playing decent golf again.
"I've been playing real bad the last year and a half and have been trying to hide but it's (hair) not growing fast enough. I'm going to keep it going until I play a bit better," Kim explained..
Choi, an Asian Tour honorary member and eight-time winner on the PGA Tour, charged up the leaderboard with four birdies in his opening six holes before finding trouble with the sand traps and dropped four bogeys in his closing 11 holes.
"I had a good start but on the back nine, I lost my balance. I was hungry and couldn't really score," said the 41-year-old local hero.
"Yesterday, I had dinner with Anthony and told him it would be good if we could both be in the final group in the weekend. But because I didn't play well, I will be in the second to last group. Anthony has a lot of spirit and a good touch and he showed that today. Looks like I have to make up some shots to catch up."