ANOTHER WOODS ON THE EDGE OF FAME?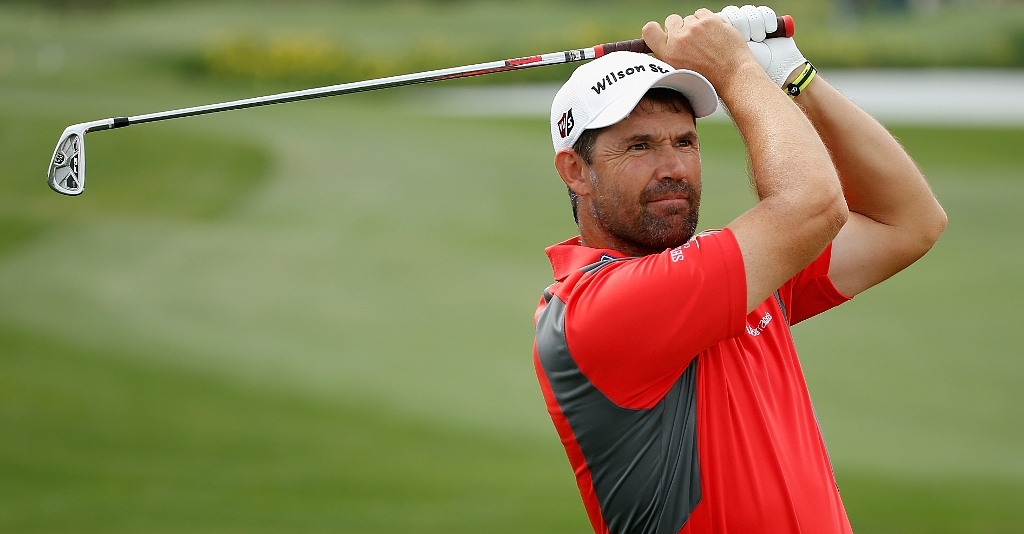 Tiger Woods has suggested another Woods could be make golfing headlines in the future – and it's not the baby his wife's expecting.
Tiger Woods has hinted that at some time in the future another Woods could make golfing headlines – and he's not referring to the baby he and his Swedish wife Elin are expecting.
He believes his niece, Cheyenne Woods, the 16-year-old daughter of his half-brother Earl Jnr, could soon be making the kind of waves in women's golf that he did in the men's game in his late teens when he was winning the US Amateur three times and generally dominating US Collegiate golf.
But what caused Tiger to raise the matter – and perhaps, inadvertently put what some might believe is unnecessary pressure on the hitherto undiscovered schoolgirl?
It happened during a discussion this week with the press when he was asked if "the colour of golf was changing" now that minority groups were being given much greater opportunities than they had in what was generally considered a 'rich man's sport' for most of the last century.
Woods answered in the affirmative and then, when pressed for names of potential stars that might be coming through the development structures he had set up, he mentioned Cheyenne, who is currently playing off scratch and had "just shot a 29 for nine holes at her state school".
"She plays a more patient game than I do," he said with a wry smile when explaining that her swing was a little flatter than his and that she was not as feisty as he had been at her age.
But above all, what made the World No 1 think that his nice had a future in a game that has made him rich and famous was her passion and her ability to grind away at improving herself.
"You have to be prepared to bust your gut to get to the top level and she is doing just that," he said.
Tiger revealed that his late father, Earl, had given Cheyenne her first set of clubs when she was a five-year-old and that he had then watched for hours as his grand daughter hit balls into a special net in the garage.
By the time she was 12, Woods said proudly, she had played in 30 age-group tournaments and had won the Kids World Golf Championship twice in three years.
She has not yet won the US Junior championship as he did three times before he went on to capture a record three US Amateur titles, but she did give notice of bigger things to come last year when she shot a 73 and 71 in the US Girls championship to easily make the knockout stage.
As one of the detractors of the Michelle Wie approach of rushing into professional golf before she had won the amateur events that really mattered, Woods says he will steer Cheyenne in the same sort of direction his father did with him.
Earl's philosophy was that you have to learn to be a winner as an amateur before you can win as a professional.
In disclosing the presence of another Woods talent, did Tiger not think he was putting unwanted pressure on his niece?
In his mind, he thoughts not, for he is only following in the footsteps of his competitive-wise father who took the wraps off his preciously talented son at a very early age and never attempted to keep the spotlight away from him after that.
It's almost certainly why the Tiger handles the fuss and bother around him so much better than most of his antagonists and why he answers "I've never know anything different", when asked why he is able to cope so well with pressure.
So there you have it from the Tiger's mouth. Keep an eye out for a girl golfer called Cheyenne Woods.
Click here to bet on golf with Sky Bet!