Andalucia betting preview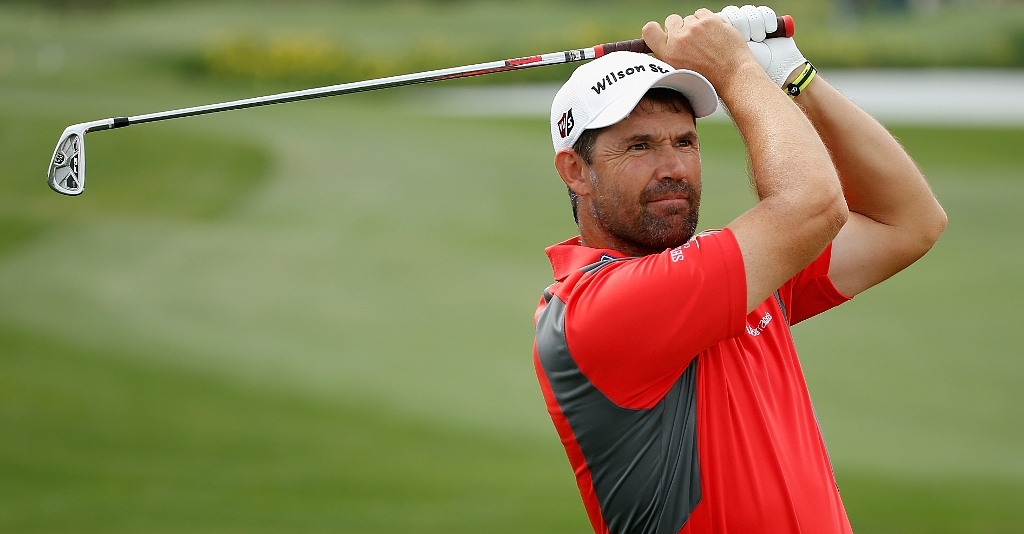 This week's Open de Andalucia takes place at the Parador de Malaga Golf, one of the earliest courses built on the Costa del Sol.
Work started there in 1925 when demand for golf was high from the rich British tourists (including royalty) who flocked to the area.
The famed architect Harry Colt worked on the design with Tom Simpson and between them they boast a series of respected courses all over the world.
With the course having only ever hosted two events on tour (the most recent being in 1999) the Colt-Simpson angle is worth taking into account, not least because the two course winners (Vijay Singh and Miguel Angel Jimenez) can boast wins on other Colt designs, not just this one (indeed both have won at Wentworth, one of Colt's most famous tracks).
One man who knows how to play Colt courses and has a bit of class is Northern Ireland's Darren Clarke.
His most recent win came at Kennemer in Holland and in next door Belgium in 1993 he claimed victory at Royal Zoute.
Since then and including that 2008 win at Kennemer, indeed, most of the big man's best form has come on Colt layouts – or tracks built by his team of protégés (he was hugely influential in the growth of golf courses in the first part of the 20th century).
He was second at East London last year and fifth at Kennemer (both courses by the sea like this one) and at the start of this year he was second at the Joburg Open, a course laid out by a heavily Colt-influenced team.
Throw in three good efforts at the Dunhill Links, Castello Masters and Hong Kong Open at the end of last year and you have more indicators that he likes more traditional course set-ups.
Take the 50/1.
I was keen to get Ignacio Garrido on side this week until I saw his price. He has won at Wentworth, played well in Morocco last week and often thrives in Andalucía.
He also contended here in 1999 before fading in the final round. But 33/1 is too short.
Instead I'm going to take a man whose scores went in the opposite direction to Garrido in 1999.
Argentina's Ricardo Gonzalez started with a round of 77 but then went 71-70-71 to finish 17th.
He too showed a bit of form in Morocco – he shot 66 in round one and ended with two solid rounds of 71. Pity about the second round 75.
He is a player who tends to give a little hint that he is about to pounce: his wins often come after he has ruined a good week with one bad round.
He also has a great record in Spain with two wins (in Madrid and Seville). If he gets a sniff, he won't shy away from trying to win and I like his chances at 90/1
In the last few years the Challenge Tour has thrown up a great bunch of exciting youngsters who have gone on to win impressively on the main tour – Martin Kaymer, Alvaro Quiros, Ross McGowan, Ross Fisher and Andres Romero head that list.
Many would have expected Holland's Joost Luiten to have joined them but his promising career was disrupted by a wrist injury that has only recently allowed him to play with any freedom.
When he burst on the scene in 2007 he won twice in his first six starts on the Challenge Tour and went on to be runner-up in that year's KLM Dutch Open at Kennemer.
His best result since recuperation was sixth at the Joburg Open (the Colt link again) and last week he was looking more like his old self when shooting a second round 65 and eventually finishing 14th.
His fearless golf (he aims at flags with his irons and is not afraid to run the putts right at the hole) is reminiscent of last week's winner Rhys Davies whose success might prove to be an incentive for Luiten to resume his role as the Flying Dutchman.
He's got a better than 100/1 chance this week.
At the end of 2009 Pablo Martin was celebrating a return to winning ways in South Africa, but in the New Year he was dealt a cruel blow when his father died.
The affable Martin hails from Malaga and knows the course very well.
Golf throws up fairytales and a win for Pablo would be just that, but as a recent winner, with the class he has, and the course knowledge, 80/1 might be a little big.
Final pick is right out of left field but Patrik Sjoland has won at Ballybunion (a course with Simpson fingerprints all over it) and has Colt form too at Wentworth and Hilversum in Holland.
He also played very well at East London earlier this year – he was second at the halfway stage.
Also intriguing is the fact that he likes playing in Andalucia and was fourth in this event in 2008.
A small punt at 250/1 is advised.
Tips:
1pt e.w. Darren Clarke at 50/1 (Totesport, Stan James 1/4 1,2,3,4,5). Class act, course could suit and his form is not so bad.
1pt e.w. Ricardo Gonzalez at 90/1 (Bet365, Totesport 1/4 1,2,3,4,5). Mercurial but loves Spain and showed some form last week.
0.75pt e.w. Joost Luiten at 100/1 (Ladbrokes 1/4 1,2,3,4,5). Ready to show the Tour what he is capable of after injury.
0.75pt e.w. Pablo Martin at 80/1 (General 1/4 1,2,3,4,5). A winner in December and has local and course knowledge,
0.5pt e.w. Patrik Sjoland at 250/1 (Bet365, Totesport 1/4 1,2,3,4,5). Worth a punt because the conditions might suit the Swede.
Preview posted at 2130GMT on 22/03/2010.