…And Richard Caring has joined him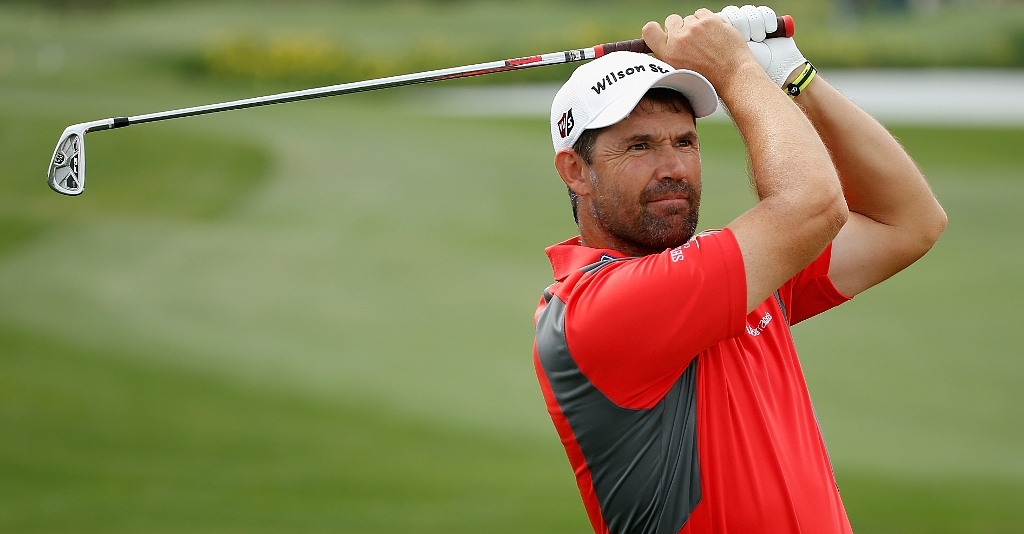 Wentworth owner Richard Caring has has joined Ernie Els in taking a swipe back at Ian Poulter.
Wentworth owner Richard Caring has has joined Ernie Els in taking a swipe back at Ian Poulter.
He has also launched an impassioned defence of the revamped West Course.
Poulter – who would eventually finish tied for 18th at last week's BMW PGA Championship – was harsh in his criticism of the radical changes that have been implemented at Wentworth over the last couple of years.
He insisted the changes had taken the fun out of the course, stating: "You don't need to do a lot wrong on this newly-designed Wentworth to struggle.
To the media he said: "You're watching, you tell me. Is it fun?"
Caring, alongside Ernie Els, masterminded the £7million modifications at the Surrey lay-out and the 62-year-old claimed Sunday's thrilling climax at the European Tour's flagship event had justified the alterations.
"Ian is a great thing for the sport, he's fabulous, larger than life, a great talent, he's relevant and there should be more Ian Poulters," Caring told Reuters.
"But when you look back at his comment on Friday, 'They shouldn't have made the changes because it was more fun before'…maybe he got a little excited and I question whether or not looking back on it he might have been a little extreme.
"Ian has played in 10 PGA Championships, missed the cut seven times and his best result prior to the changes was 33rd… now if he calls that having fun, that's different, but at least he made the cut this time.
"We have a sensational golf course. It's a tough golf course but I wanted it to be tough, I wanted people to play with their heads but also with their talent round here and I think it's been proven this past week.
"The cream rises to the top and we had the world number one spot being vied for by Luke (Donald) and Lee (Westwood) and I don't think we could have asked for a better result."
The British billionaire also disagreed with Poulter's assessment that the great Wentworth shots of the past had been lost, adding: "I don't quite understand what he was saying. I have seen some wonderful shots out of the trees, Seve Ballesteros-style.
"Luke hit one of the most magnificent shots I've ever seen out of the trees on 13 on Saturday. I just don't see how we have lost that.
"You look at the equipment today where you fly a ball 300 yards in the air…do these guys really want to play on a course that's fun where you can shoot 62s and 63s and end up winning with 26 or 28 under par?
"I don't think that's fun, that's easy golf. Fun is Disneyland. This is a challenge to a golfer."