…AND HERE'S LEFTY ON THE MASTERS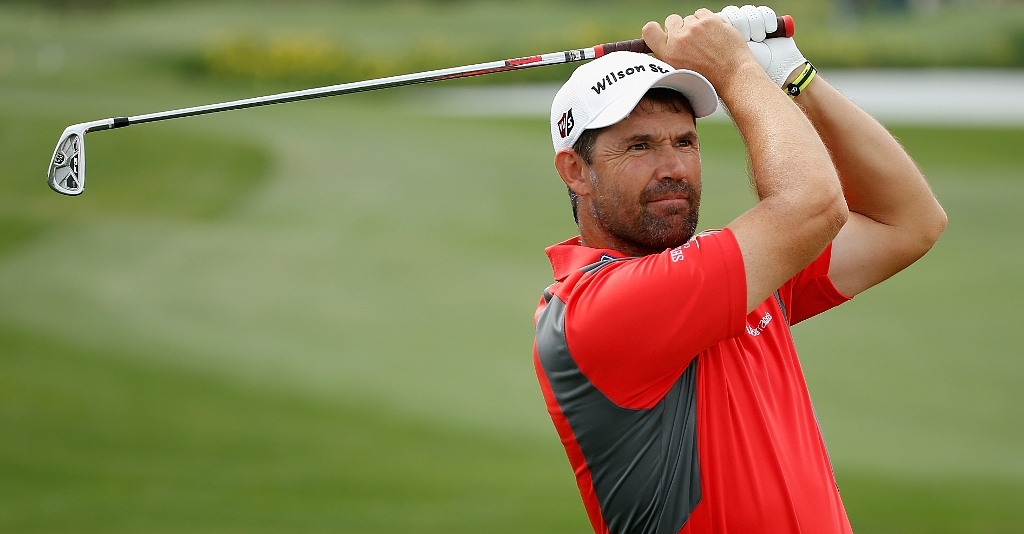 Phil Mickelson spoke with reporters on Wednesday about this year's Augusta major in April. Here is the full transcript:
Phil Mickelson, the 2004 and 2006 Masters champion, spoke with reporters on Wednesday about this year's Augusta major in April. Here is the full transcript of his meeting with the press:
PHIL MICKELSON: Everyone's really excited about the Masters this year, as always. I think from a player's point of view, we start thinking about it after the PGA is finished. We have the biggest anticipation for the Masters. Having won it twice has been exciting, to say the least. I'm not sure what I'm going to have at the Champions dinner yet, but I'm working on it. Again, I'm excited to compete in the '07 Masters.
Q. Two drivers or one this year?
PHIL MICKELSON: I'm planning on using two. I have an FT-5 I've been using and played with last week, started out with at the Hope. Very excited with how I've been driving it. I have the FT-i, which is the square-headed driver that I hit 15 or 20 yards longer, which I'm thinking of having as the second driver. My sand wedge always comes out at Augusta because I've never needed a sand wedge shot there. I use my L-wedge out of bunkers and never have the yardage. I am considering putting in a 64-degree wedge. Now, if I put in a 64-degree wedge, it would be because I am only using one driver, which would most likely be the FT-5 — well, it would be the FT-5.
Q. When I first went to Augusta many years ago, I was told by an old hand the secret to winning rounds here is your score on the par 5s. I know that's true of many courses. Do you feel that is as true now in 2007 as it was when I first went, which was 1981?
PHIL MICKELSON: The secret to winning is having the lowest 72-hole score. Certainly playing the par 5s well helps, but you've got to play the par 3s well because those can be the holes that you may not make the birdies on, but knock a lot of people out. So the par 3s are every bit as important as the par 5s, and the par 4s are every bit as important because you can make a lot of birdies and you see a lot of guys get knocked out. I can't single out any four holes saying that is the key. Certainly that's where you're going to make most of your birdies, but the other ones are really the ones that can eat your lunch.
Q. Obviously winning early in the season isn't something that's new for you, but in light of last year's ups and downs, how is the state of your confidence this year compared to the last three years as you head towards Augusta?
PHIL MICKELSON: I don't think it was critical to have won. I haven't really thought much about last year's ending. I took four months off. What was important, though, is I started to get my game to come around, get sharp. Now, the reason I feel more confident probably today or at this time than in the past few years is because I feel as though after focusing on my driving in the off-season, I'm able to drive the golf ball better than I ever have, which will hopefully help me in my Masters performance because the driving, when I won in '04 and '06, was a critical element. I drove the ball exceptionally well – as well as I ever have. Because I'm driving the ball so much better now, or feel that I am, I have a lot more confidence than in years past.
Q. You and Amy are involved in a number of different charitable outlets. What is it exactly that motivates your giving? How does your fulfillment from those things compare to winning a tournament or major?
PHIL MICKELSON: I think it's a wonderful feeling and a wonderful opportunity to be in the position Amy and I are in to do some neat things for people. Some of them I feel comfortable being public with, such as the Birdies For the Brave for the U.S. military, which Homes for our Troops culminates in homes for those who come back injured and disabled, as well as The Warrior Fund which gives college educations to the children who lost parents at war. I feel comfortable going public about those because I want to bring a good feeling towards the military. I want other people to help with these individuals. But there are some things that Amy and I do that I don't really feel comfortable talking about. It's cool or it's fun to be in a position to be able to help others like that.
Q. At Pebble you were speaking about how vital the short game is for success at Augusta. At the same time there are challenges driving the ball. That seemed to be of huge significance, as well. Can you identify the most difficult driving holes and how you intend to attack them?
PHIL MICKELSON: Well, that's a great question or a great point because driving at Augusta is critical because with the first cut now, the ball will not roll as much down No. 9, let's say. If you miss the fairway, you now have a much tougher downhill lie. Also you don't know exactly how the ball is going to come out, so distance control is a lot more difficult. Short game is always going to be important at Augusta because of all the room around the greens to chip. If you miss a shot, you still can get it up near the green and try to get an up-and-down. Short game will always be important, but driving is probably underrated at Augusta. The most difficult driving hole last year certainly was No. 11 because as the hole was doglegging to the right, the fairway was angled pretty sharply to the left, making it the most difficult fairway to hit. With the trees being to the right, almost impossible to go at the green. You have to wedge out. If you go left, you're in where Ernie was in back in '04, in the trees and the junk. I thought 11 was the most difficult. 2 has always been a difficult driving hole as well because it's so tight between the bunker and the left side of the hill that will take the ball down to the creek. It's a par 5, so you want to attack it. That's always been a difficult driving hole, too.
Q. You mentioned your two drivers. Could you say what the characteristics are, what you want them to do?
PHIL MICKELSON: The FT-5, the reason I've been driving it well is it's very versatile. I'm able to hit the ball low like I hit a lot of shots at Pebble into the wind. I'm able to hit cuts, I'm able to hit draws with it very easily. It is very responsive.The FT-i is a square driver, designed to go straight. That's what it does. It just goes straight. It's very hard for me to work balls, hitting cuts, hitting draws, but it goes so straight that I'm able to make a longer shaft, I'm able to swing a little harder, pick up 15 yards or so off the tee. There are some holes I'd like to use that, holes like 17, holes like No. 2 that I might be able to carry that bunker on the right if I hit it hard enough. There are some holes that driver fits as well.
Q. The FT-i has what length shaft?
PHIL MICKELSON: 46.
Q. And the FT-5 is how long?
PHIL MICKELSON: 45.